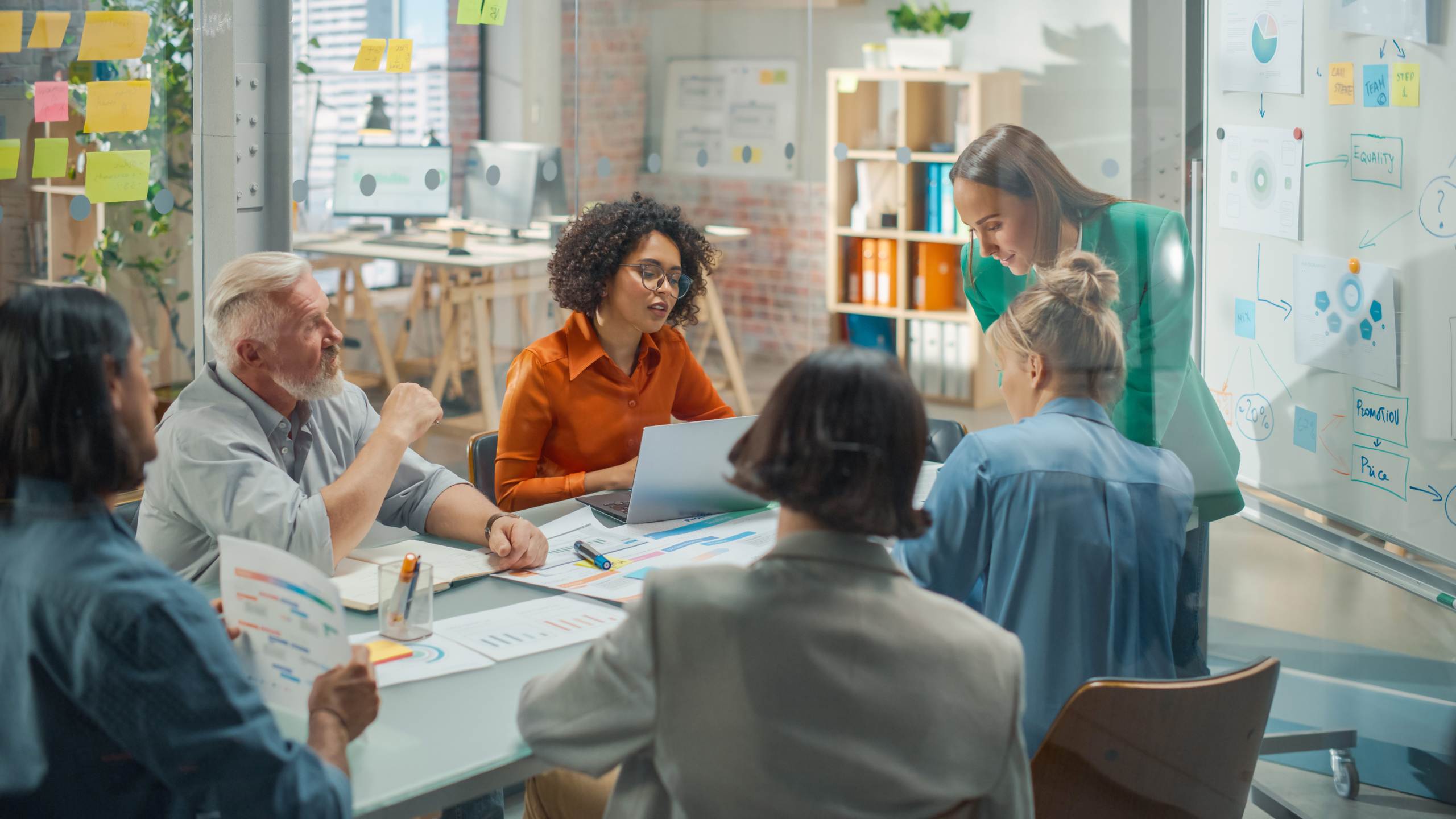 Modern Office Partition Systems
Blogs
Commercial office room dividers, otherwise known as office partition walls, divide open spaces into smaller rooms or working areas, bridging the gap between a modern open plan concept and a traditional office workspace.
In recent years, open plan office spaces have proven to be a popular choice for businesses as they remove barriers and improve aesthetics, whilst enabling flexible ways of working. This, in turn, increases communication among the workforce. Sounds great, right? We're afraid not! The team here at Cubex Contracts have seen all too often how groups that work regularly within the same open space can struggle to focus as they battle through the many distractions and lack of privacy that an open plan workspace can bring. In fact, research has found that open office spaces can in fact reduce employee productivity by up to 20% – that's staggering! So, what's the solution here? Yep, you guessed it – office partitioning systems!
When it comes to maximising the use of commercial space with partitioning, there's no ''one size fits all''. The most important factor is to determine your requirements. So you'll need to ask yourself some very important questions, such as:
What do I want from our new office partition i.e. soundproof office partitions or portable office partitions?
What materials, colours and designs do I want to incorporate into the office with commercial partitioning?
How will the workspace flow with new commercial office partitions?
Once you've got an idea of what you want to achieve within your office space, our specialists will get to work on designing a bespoke modern office partition system that adheres to your unique needs and budget.
Innovative Office Partition Solutions with Cubex Contracts
Office partitioning is available in a variety of materials and styles and may be known by different names including office dividers, desk partitions or even office divider partitions. Here at Cubex Contracts, we design and install a comprehensive range of commercial office partitioning, including:
Composite office partitioning: a versatile and fully relocatable partition with an entry-level price tag to support your budget. When you partner with Cubex Contracts, we will design and construct your composite partitioning walls from solid plasterboard, incorporate fully or part glazed glass panels (with blinds!) and aluminium doors too – if that's what you want of course! What's great about composite office partitioning systems is that they can be utilised in a number of ways within the workspace including meeting rooms, break-out zones and communal areas –whatever the need for space might be, composite partitioning can be a great solution!
Sliding office partitioning: being able to create a private and enclosed space by simply pulling across a sliding folding office partition wall could be a beneficial addition to any commercial workspace. Incorporating sliding office partitioning into your working area is a great way to maintain space as they require less room than hinged doors. They're incredibly versatile too meaning they can support changing daily business demands (you can have a private meeting room which can then be quickly and easily folded away after use, opening up the space again). Sliding modern office partitions allow natural light flow whilst improving employee productivity and focus due to their sound reduction technology – perfect for mitigating distractions within busy working environments with high levels of noise.
Glass office partitioning (also known as glazed office partitions): we've written everything you need to know about commercial glass partitioning in a separate blog: Give your traditional office a modern twist with glass partitioning. But to summarise, glass office partitions favour excellent light flow whilst providing a sleek and modern look, ideal for contemporary offices. They are great for hosting interviews, weekly 1:1 meetings and to accommodate conference calls in peace! Dividing an open space into smaller working areas with glass partitioning is a great way to implement privacy, sound reduction and confidentiality. Plus, did you know that you can add manifestations (a frosted design treatment) to your glass partition walls? They're a real eye-catcher and can echo company branding with your logo on the glass walls… just think how great they would look in your working area!
Stud office partitioning: a very popular choice among Cubex clients is commercial stud partitioning for offices. You can read about how stud partitioning is erected here, but two major benefits of stud partition walls are fire resistance and sound insulation. Fire resistance is a key element to consider, particularly when constructing new areas such as communal kitchens, as this helps to meet your health and safety requirements. Sound insulation is a common issue within commercial offices and is a key reason why stud partition walls are often chosen (they include specialist acoustic boards to lessen the sound of meetings, music and other daily annoyances).
As business demand changes so do the requirements and expectations of our workplaces. As a business owner, perhaps you really need additional meeting rooms or collaborative spaces to introduce and encourage hybrid working? Maybe privacy and sound attenuation is becoming more of a concern? Or perhaps your team could benefit from a new communal area away from the day-to-day business operations? Whatever you need, Cubex has the solution.
Partitions are an integral part of office design and one that our designers will introduce seamlessly and stylishly into your office. Whether you want to create a visual impact or implement additional privacy and sound reduction with commercial partitioning, our experts will work closely with you to understand how your business works, ensuring we find the best solution tailored to your unique requirements and budget. And in more good news, you do not usually need planning permission or building regulation approval to construct an internal non-load-bearing partition wall.
If you're considering enhancing your workplace with innovative office partitioning solutions, contact Cubex today – we will be with you from the design stage right through to installation, providing a thorough end-to-end solution. You'll have your very own bespoke partition system that not only looks great, but is practical too. So what are you waiting for? Give us a call on 01933 460422 or email us at sales@cubexcontracts.com.