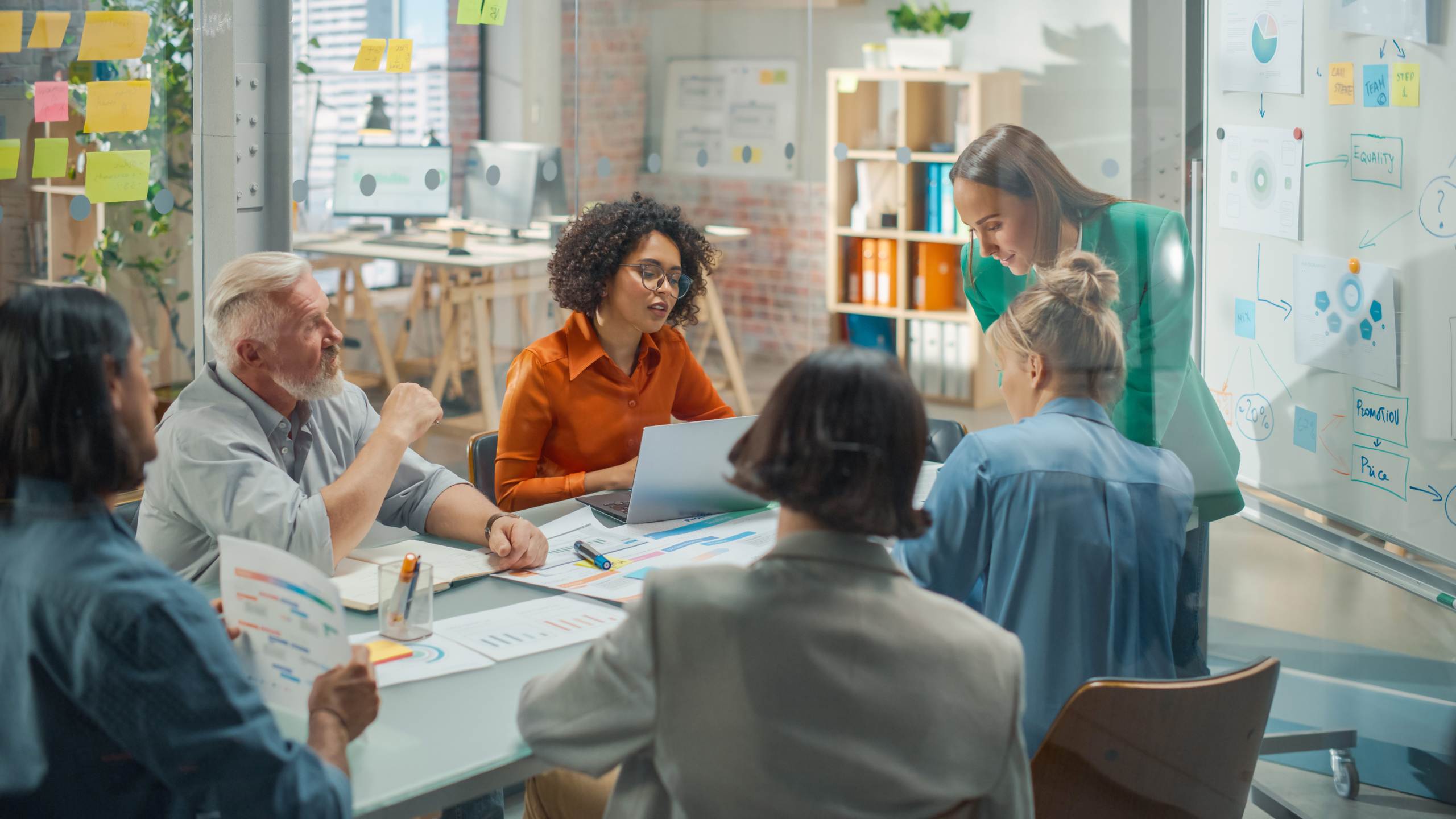 Marketing in the Metaverse | Digital Marketing Guide
Blogs
Known to many of us as just another big-tech buzzword, a 'Metaverse' is a virtual reality world where users can interact with each other and experience things as they would in real life, sort of. Often associated with social giant Mark Zuckerburg and the debut of parent company 'Meta', the metaverse is pencilled to be the future of the internet.
While many may argue that the metaverse is another piece of tech that nobody asked for. Others forecast that the metaverse will become so widespread that it'll influence every aspect of culture, entertainment, and marketing. Depending on your age, you may remember a similar time when we were discussing wireless internet as the latest tech phenomenon.
There is a lot of hype surrounding the metaverse but with that comes a lot of confusion about what it is or isn't. But more crucially for you, is it worth your business's investment or not? Well, let's find out.
What is the Metaverse?
According to Wikipedia, a metaverse is a network of 4D virtual worlds focused on social connection, often populated by virtual avatars. These virtual worlds are not exclusive to a game, virtual environment, or mobile app; it's a universe that continues to expand with more users and spaces for people to explore and enjoy.
Often associated with futurism, science fiction, and technology, these universal virtual worlds are mostly facilitated by the use of virtual or augmented reality tech. The sci-fi headsets everyone seems to have got over the holidays. Like the real world, these virtual worlds continue to exist and be engaged with by other users even when you're offline.
Although many worlds are exclusive to headset owners, it's important to note that some virtual worlds are accessible to users via consoles, PCs, and even mobiles. Covering a huge proportion of our modern population.
This is where it gets a bit more complicated. The metaverse is often likened to a digital economy, where users can create, buy, and sell virtual goods. Each platform enables users to have their own virtual identities, avatars, and inventories to store their belongings.
It's important to note that the 'metaverse' is in no way a complete, end-to-end product. Many organisations are creating their own metaverse infrastructure that is all a little different each serving their own purpose. However, the hope for many is that the metaverse will be one centralised virtual world.
Marketing in the Metaverse
Now that we've got a vague sense of what the metaverse is or what it could become in the future, let's discuss how the metaverse could direct some of your marketing decisions. The term metaverse isn't new, in fact, it's been a part of many corporate visions of the future for a number of years, it's just now many brands want a slice of the action and the revenue!
Alongside big brands' increasing desire to capitalise on all things virtual, technological advances have also catapulted the metaverse to the forefront of the marketing industry. It's estimated that around 110 million people will use some form of AR monthly by 2023. The biggest user segments are Millennials and Gen X.
For big businesses, metaverses enable brands to target their ideal customers in new ways. Arguably two of the biggest metaverses, Roblox and Fortnite are now offering strong opportunities for big brands to get involved.
Amongst some of the global businesses is Gucci, who teamed up with Roblox to create 'Gucci Garden', a virtual interactive exhibit. The exhibit enabled users to create their own styles and outfits using fragments and patterns in the space. The garden also hosted a store where users could purchase exclusive, limited-edition avatar items. The exhibition had over 20+ million visits, which demonstrates how much consumers are catching on.
As marketers, we already keep up with the latest tech developments and changes in the industry, but understandably this one is a little more challenging to navigate. We'd like to stress, from one marketer to another, the metaverse, although trending, is not a trend! Right now, it certainly seems like it's here to stay and is shaping up to be the next biggest platform online. Let's take a look at some ways your business could capitalise on the explosion of VR and AR technology.
How-To Market Your Brand in the Metaverse
Creating Immersive Experiences
A fundamental pillar of any AR/VR experience is its immersiveness. Modern consumers are tired of the daily bombardment of advertising fired at them from all angles. The metaverse enables brands to attract and engage prospective buyers in a non-disruptive way. Initially, it began by enabling brands to promote their businesses on digital billboards within games, but now the opportunities are much more immersive.
Branded events, installations, and collectables are all great examples of how your business could take advantage of brand promotion in the metaverse. The Gucci Garden and Lil Nas X concert in the Roblox platform demonstrate the possibilities to successfully diversify your brand's revenue streams.
Marketing Alignment: Meta vs Reality
Similarly, with the shift from traditional advertising to digital advertising, it seems as though many brands are shifting from digital marketing to metaverse marketing. Whilst you may be interested in building a marketing strategy for a virtual world you need to consider how it will work within your overarching digital strategy.
First and foremost, is your target demographic using the metaverse? If you're targeting retirees then it's likely you can give this evolution a miss, at least for now! However, if your business shares the same target market, then this could be a great opportunity for you.
As with all of your other marketing channels, you need to ensure there is alignment across your campaigns. Failing to do so could confuse your audience or could mean you lose control of the direction of your strategies. A clear line of direction through your digital activities will help ensure your marketing efforts stay on course and more importantly, aim to achieve your business's goals.
Develop A Virtual Venue for Virtual Events
A really great way to debut your brand in the metaverse is by offering users access to a virtual venue. Brands such as Hyundai and Adidas are already claiming virtual real estate in the metaverse with their own venues. Companies all across the world have started to appear offering businesses the opportunity to hire out their virtual spaces.
These spaces don't necessarily have to be all singing and dancing either. A number of them resemble the typical conference hall or office space. As virtual events continue to be commonplace post-pandemic. Event planners can effectively break through the digital noise and host an event that provides an engaging and memorable experience for attendees.
Your virtual venue can also support your brand storytelling. However, try not to lose sight of what it is your business wants to convey to your audience. It can be easy to dive in and get caught up in the complex world of VR and AR technologies, but as we've said before, marketing alignment is key here.
Craft an NFT
The NFT market seems to be on everyone's lips, especially in our tech industry. Every single day, more users are becoming more familiar and joining in on the craze. Various content creators, brands, and well-respected artists are cashing in on the NFT market.
Non-fungible tokens are essentially one-of-a-kind digital assets on the Blockchain network. These non-interchangeable tokens may be purchased and sold on various virtual platforms. From a brand perspective, NFT marketing enables brands to showcase and promote their collections and trade them on digital NFT platforms. Hundreds of brands have already penetrated the NFT market, from Adidas to Balenciaga, Gucci to Louis Vuitton.
Again, as we've stipulated throughout all of this, the metaverse and NFT market won't be applicable for every business. But looking at the retail market, this could be a really good opportunity to enhance your brand awareness and secure revenue. With that said, the NFT market is quickly becoming crowded making it more crucial to ensure your brand, and its products stand out but more importantly, that they are desirable to your audience.
The strongest NFT marketing strategies enable your business to gain credibility via honest and transparent practices. You can supplement your reach by running a social campaign alongside your NFT strategy.
Experiment & Have Fun!
As marketers, we're creative people. Alongside our ability to decipher multiple streams of data, we tend to have a strong eye for design. Within the metaverse, your marketing strategy should be pieced together with all senses in mind. Often referred to as Sensory Branding, it's a method mostly leveraged by retailers, targeting customers' senses to drive engagement.
The prospect of marketing in the metaverse is an exciting one! Whilst we continually see new channels reach the market, like TikTok. The thought of new tech to play around with is much more compelling.
In real-world marketing, we have already established a set of guiding principles for what makes a strategy successful. However, in the metaverse, this is still to be discovered, there's tons of room for experimentation. If your business is looking to take the plunge, expect a long duration of trial and error. Set your expectations, or your stakeholder's expectations too high and you'll risk setting yourself up to fail.
Marketing Challenges of the Metaverse
If you've landed on this blog it's because you've got some sort of interest in the metaverse and want to know a little bit more about how it's shifting the marketing landscape. The prospect of promoting your brand in a virtual environment sounds like an exciting one but there will undoubtedly be challenges to overcome on the way.
A key issue to note is accessibility, for both the users and the businesses. The metaverse is still gaining traction, and whilst there has been a boom in VR and AR tech, these devices still haven't made their way into every household yet. This greatly limits the potential market for brands and reduces your ability for mass marketing.
In addition to this, seamless integration into these virtual realms is a must to avoid alienating users from your brand. Navigating your way through the metaverse is a tricky one, brands are yet to define their places in the virtual worlds. Users need to see and feel that your brand has been integrated into their world naturally.
There are still many grey areas in the metaverse, all of which have the potential to harm your brand's reputation. As with all walks of life, unfortunately, there are people out there who enjoy ruining experiences for others. Many brands including Meta are still finding their feet when it comes to enforcing rules and regulations to ensure everyone can enjoy the metaverse safely. This is still a work in progress, so the risk of your brand being associated with questionable content is definitely a vulnerability to look out for.
Whilst we've outlined some good places to start promoting your brand we highly recommend continuing your research. This medium is still fresh to the market and continues to expand every single day, developments are likely happening as you read this. The general population is yet to alleviate the misunderstandings that surround the metaverse, we think it'll happen, just not right now.
The metaverse and the associated tech offer a bright and exciting future for consumers, brands, and marketers alike. We anticipate there are still huge changes to be made, but with that comes further opportunities for innovation.
Digital Marketing at Bright Design
Interested in enhancing your digital marketing strategy? You're in the right place. At Bright Design, we specialise in crafting high-performance and impactful digital marketing strategies, from social media and email marketing to web design and marketing automation. If you want to increase your brand awareness and enhance your lead generation capabilities, get in touch with our team.
Call us today on 01604 806020 or visit our contact page to find out more.