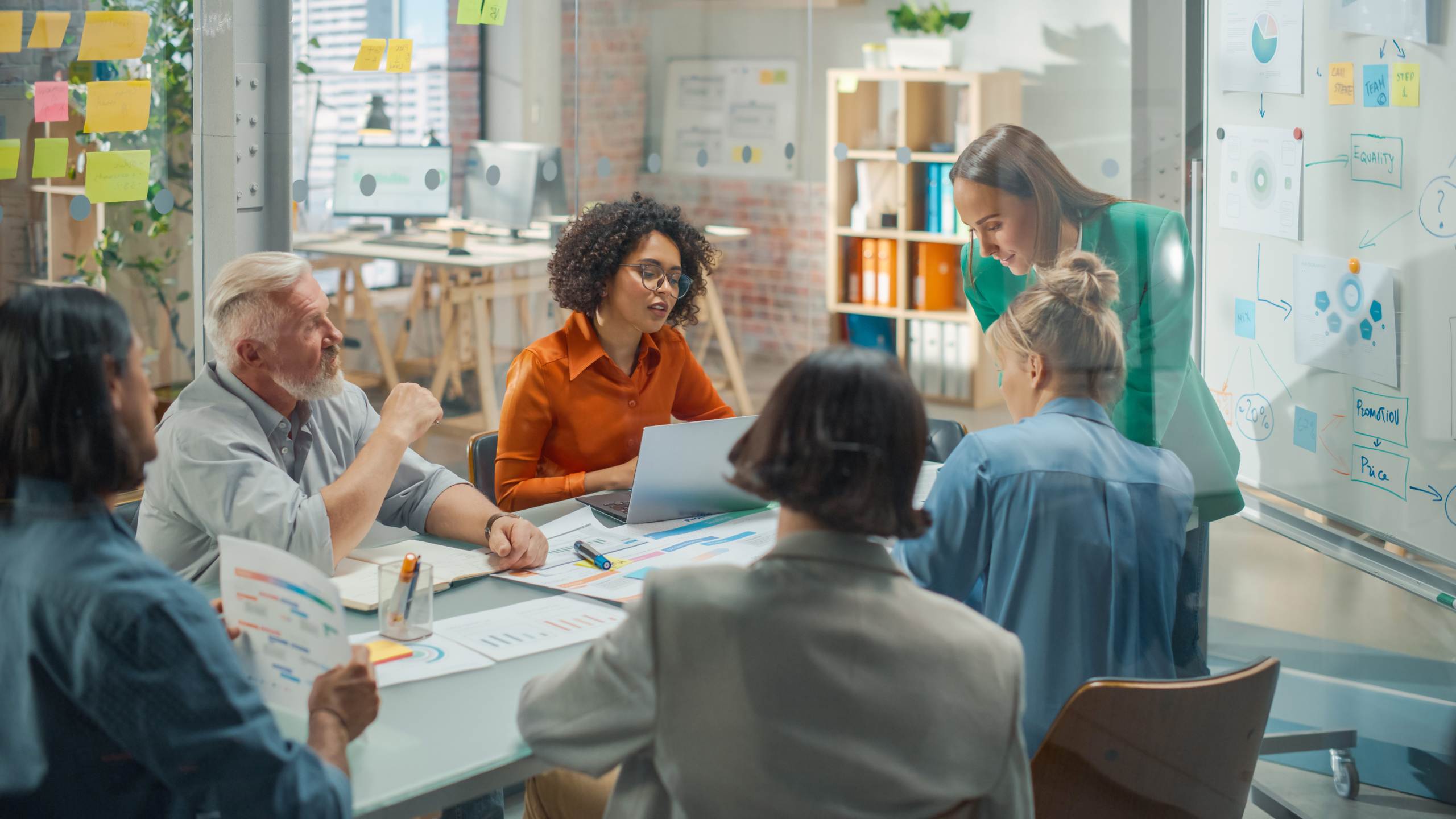 Key considerations for buying a home off plan
Blogs
Does the idea of a brand-new home appeal to you? If so, you are not alone as the last two years have seen a dramatic rise in the number of people buying off plan. Whether you are looking for your forever home, an investment property, or a holiday hideaway, buying off plan has its own challenges.
Emma Sidney, a Licensed Conveyancer in the Residential Property team with Geoffrey Leaver Solicitors explains, 'As with any property purchase, you should do your homework and consider all the pros and cons. Buying off plan also raises some specific legal issues, so it is important to get advice from the right professionals.'
Here she answers some of your questions.
What exactly is buying off plan?
Buying off plan involves committing to purchase a property you have not seen, usually because the developer has yet to build it. In some cases, the developer will already have completed much of the scheme, including a show home. At the other extreme, the development may exist only on paper, with the anticipated completion date years in the future.
You should always consider any proposal on its merits. In general, a more speculative scheme will be riskier than one nearing completion.
What has made buying off plan so popular?
Government schemes, such as Home Buy which applied only to new build homes, may have fuelled the popularity of buying off plan. However, a sustained period of rising house prices has also helped.
Although a new home usually costs more than a similar older property, buying off plan effectively fixes the price. For example, if you agreed to buy an apartment off plan in 2019, scheduled for completion in 2022, the purchase price would reflect the 2019 value. On average, prices increased by about 15 per cent during this period so your savings could be significant.
However, the converse is also true. If house prices decrease during the period between exchange and completion, you could pay more than if you just waited and bought on the open market. As the property market cools, this becomes more of a risk. To counter this risk, developers often discount their units to attract buyers.
What are the other advantages of buying off plan?
Buying off plan can give you a blank canvas from which to create your new home. You are likely to have a greater say in the décor and fittings. You may even be able to change the design or specification, albeit at extra cost.
Off plan properties often have a high build standard, incorporate modern technology and are energy efficient. Many are in landmark locations, or new developments, often designed with specific markets in mind, for example, second home owners or retirees.
What are the main disadvantages of buying off plan?
Firstly, you cannot see what you are buying. The developer should provide detailed illustrations and information, but there is still some risk. It can be easy to fall for the dream property you see in the glossy brochure, but you need to be confident the developer will finish it to the standard advertised. Unfortunately, insolvency, shortfalls in funding and other contingencies, mean some schemes never complete. Others fall short of expectations.
Fortunately, there are several things you can do to reduce this risk, such as checking out the developer's record. Having the right solicitor on board is also key. They will ensure the contract makes it clear what the developer must deliver, and that the appropriate warranties or insurance are in place.
Even so, there may still be some aspects you had not anticipated. For example, if your property is in an area of wider development, the construction of neighbouring properties may alter the street scene. Unless you are buying the final unit in a scheme, there is also likely to be some disruption while the builder completes the rest of the site.
Secondly, the gap between exchange and completion is longer than on a conventional purchase. Completion can be months or sometimes even years ahead. In addition, you may not be certain of the actual date of completion when you commit to buy, as this may depend upon factors beyond the developer's control.
How do you finance an off-plan purchase?
The longer gap between exchange and completion also impacts on funding. Many mortgage offers only last six months. If the property takes longer to build, then you will usually need to reapply to your lender. If property prices are decreasing, there is an additional risk as the advance will be based on the latest valuation. You may therefore need alternative funds to complete.
There are some specialist mortgages on the market aimed at off plan purchasers. So, discuss your plans with a financial adviser or mortgage broker early on.
If you do not need a mortgage then you should have more flexibility, but you should still pay careful attention to your finances. The longer gap introduces an additional element of risk. For example, if the developer is not able to complete because they are insolvent. In that case, you will want to ensure you can get your deposit back. So, it is important your solicitor ensures its protection, for example, through a trust or insurance. Treat any request for a deposit of more than 10 per cent cautiously as most insurance policies will only cover this amount.
Is there anything else I need to consider?
Buying off plan is quite different from a conventional purchase. Some aspects are more straightforward. For example, there is usually no chain of linked transactions to worry about. On the other hand, there are additional considerations, and it is important to choose an experienced solicitor who fully understands these.
Buying off plan inevitably involves an element of uncertainty. However, good due diligence and a tightly worded contract can ensure there are no nasty surprises. For example, as your solicitor, we would carefully check the planning permission. This is not only to ensure your property complies with the approved plans, but to consider any conditions and the wider development. As well as being satisfied with the state of your property, you will need to be confident it has adequate access and services without you having to incur additional cost.
Another potential issue is delay. Some overrun is not unusual; however most people do not want to wait indefinitely for completion, especially if the development runs into serious issues. It is prudent, to incorporate a longstop date in the agreement. Then, if your property is not ready by that date, you may terminate the agreement and get your deposit back.
How we can help
You need to consider carefully what is on offer, as well as market trends and your own needs and aspirations.
Our conveyancing team is well versed in all types of property acquisition and we understand what makes each transaction unique.
For further information, please contact Emma Sidney in the Residential Property team on 01908 689351 or email esidney@geoffreyleaver.com. Geoffrey Leaver Solicitors has offices in Milton Keynes, Buckinghamshire.
This article is for general information only and does not constitute legal or professional advice. Please note that the law may have changed since this article was published.