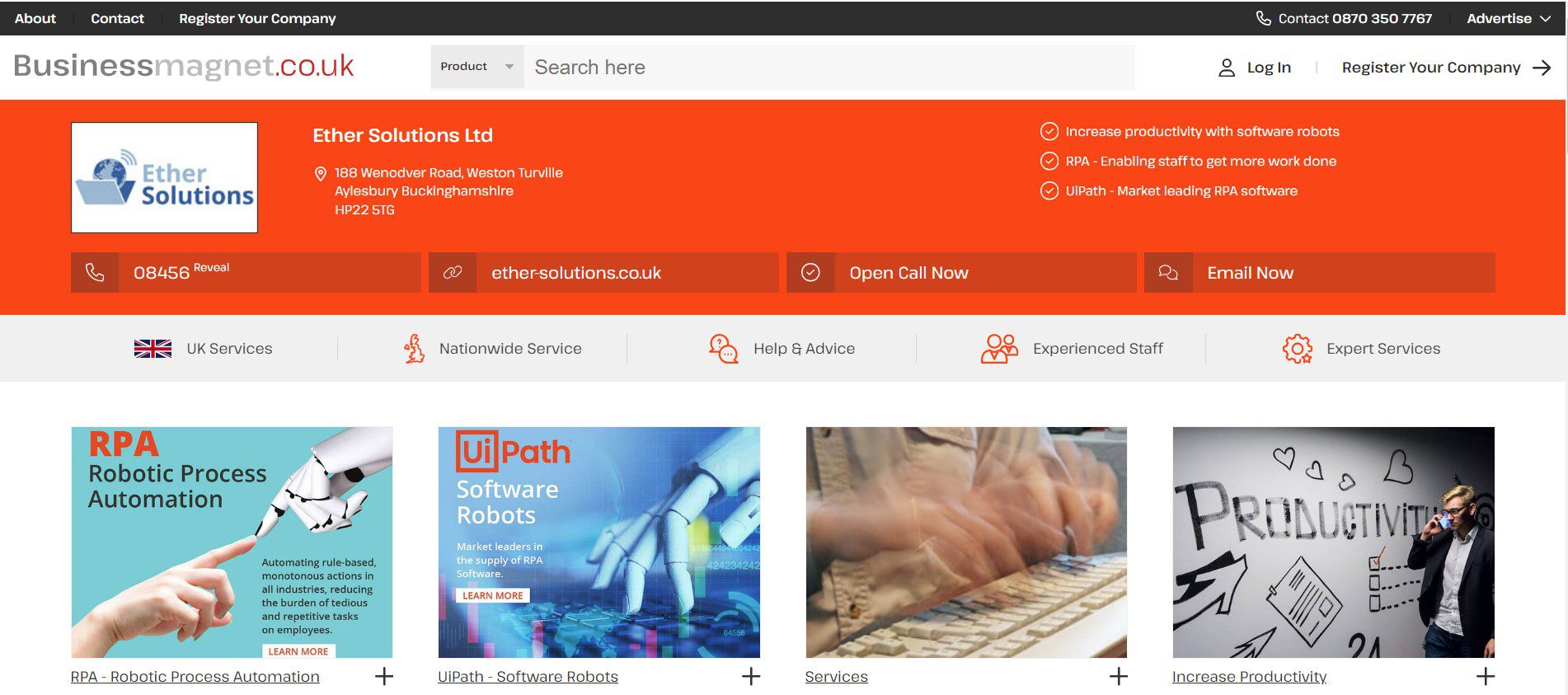 Is AI to blame?
Paper business directories were once vital resources for any business.
The internet arrived and Google search changed the paradigm.
Now the world has changed again!
Is AI to blame?
Well not exactly, although the use of statistics and Big Tech money have driven the change.
During the early days of the web, lots of "Directory" sites were created. Most have not survived.
Google search is dominant, supported by a handful of other search engines feeding of crumbs that Google leaves (e.g. Bing).
Most people when searching with Google never get beyond the First or Second page. A lot of the information shown are adverts, where Google makes money.
As an SME business how can you compete?
The B2B space is different to the consumer world. Many users are knowledgeable about search results and how Google operates.
B2B searchers want to find businesses that are credible, established and can be part of a dependable supply chain.
These sophisticated business people are using B2B Directories. Sometimes finding results via Google but more often with direct searches within the Directory. The people have their own business listed in the directories, so it makes sense that they use the directory for their own search.
Ether Solutions has enhanced its listing in the UK's leading directory Business Magnet which has 150,000 companies listed.
It is a question of quality rather than quantity. Business Magnet reports over 2.5 million searches a year, nothing like Google volumes but consider the quality. These are not students, job seekers, or site crawling bots, these are actions by people looking for suppliers.
There are free listings in many of the UK business directories and the costs of enhanced entries are small compared to money that can be spent very rapidly on Google adverts.
SEO experts will say Directories do not add value to your website, which is largely true for the competition in the Google search results, but that misses the point.
Any SME business in the B2B space should explore what the leading business directories offer.
As a Chamber member you will have an entry on the Chamber Directory but where else is the business listed?
— || —
Ether Solutions Ltd provide Productivity improvements using Robotic Process Automation solutions – www.ether-solutions.co.uk
"Automate Boring Work"