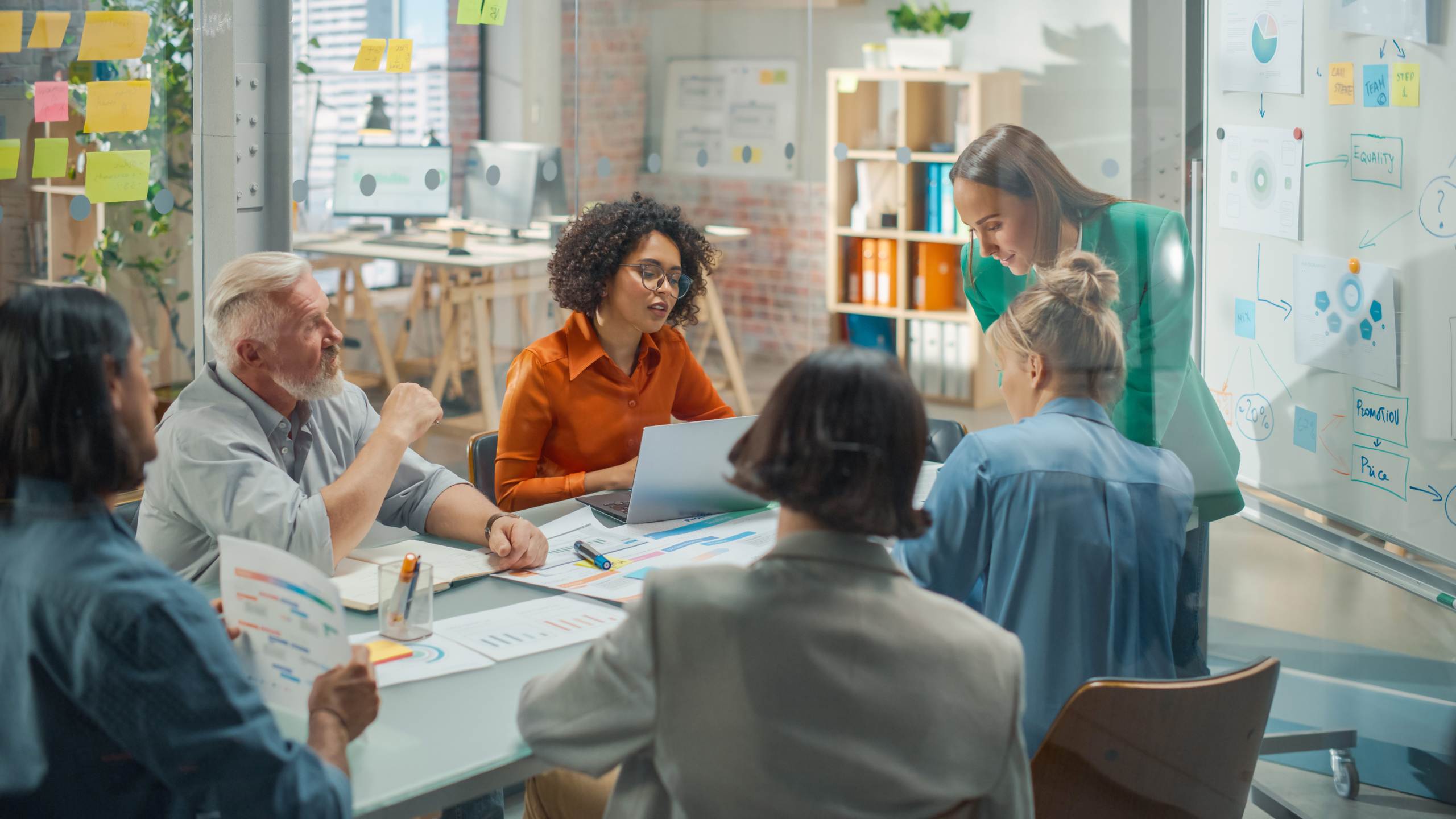 How to Use Social Media for eCommerce
Blogs
Social media for eCommerce seems so ubiquitous that it's hard to believe it's still on the rise. But it is. Social media accounts boasted a 9% growth (https://www.hootsuite.com/resources/digital-2020) in a single year from 2018-2019.
eCommerce businesses are still hopping on to this trend.
In 2019 40% of eCommerce businesses (https://10ecommercetrends.com) made use of social media. If you are considering eCommerce for social media, now's the time to jump on board. Get ahead of your competitors while this growth is happening.
Here's a complete guide to using social media for eCommerce and turning your online retail startup into a success story.
Is Social Media a Must-Have for eCommerce?
Do you have to use social media for your eCommerce business?
The short answer is yes, and here's why. Customers expect reputable businesses to have social media accounts. That is where they do their research before making a purchasing decision.
More specifically, 87% of eCommerce customers claim that social media is something they use before making a buying decision.
If you don't have a social media presence for your business, you could miss out on many potential sales.
In the following section, we'll outline the steps you should take to create an effective social media strategy for your eCommerce business.
Step 1: Creating a Social Media for eCommerce Strategy
The most common mistake by new businesses when it comes to social media is trying to create a presence everywhere, with no clear idea of why or what they want to achieve.
Social media is part of your online marketing strategy. You need to go into it with a clear purpose and a clear plan.
Do Your Research
You don't need to know the ins and outs of every social media platform (https://www.searchenginejournal.com/social-media/biggest-social-media-sites), but familiarizing yourself with them pays dividends.
Start by creating a personal account on the best social media platforms for eCommerce businesses like your own. You will get a feel for what they are, how they work, and whether they'll be of value to your business.
Look at demographics. Not all social media platforms attract the same types of people. It's essential to align with your target customer (it's also vital that you have a clear idea of whom you are targeting).
Selecting Your Platforms
We've already hinted at this, but it's essential that you understand that an excellent social media strategy doesn't necessarily mean having a presence everywhere.
You can choose to focus your time, effort and money on one or two platforms instead.
Choosing a few social media platforms will allow you to concentrate your growth on those platforms, learn the ropes, and get a result before you expand elsewhere.
If you don't have a dedicated social media team to do all the work for you, that is important.
Creating a Social Media for eCommerce Sales Funnel
The last part of your social media strategy for eCommerce is how to turn those profiles into something that will help you generate sales. The best way to do that is via a sales funnel.
A good sales funnel will allow you to turn your social media follows into leads via a landing page. From there, you can promote your products and special offers to that lead via email.
Step 2: Create Your Accounts
When you've outlined a broad social media strategy, it's time to get your social media accounts in place.
Aim for consistency in your accounts when it comes to names, handles and logos. That's not always easy if your preferred name isn't available, but try and use special characters to create something unique.
When writing your social media profile, think about marketing copy that will grab attention.
Social media is a fun place for people to hang out, so people don't expect formality. Show your personality and tell people a bit about why they will fall in love with your company.
Step 3: Decide on Your Marketing Approach
Now it's time to dive deep with your social media strategy and decide what eCommerce marketing approach you will take.
There is more than one way to market on social media. You can try multiple strategies or focus on one. Here are some great ideas on digital marketing for eCommerce approaches to get you started:
The Growth Strategy: Working With Big Numbers
Growing a social media following takes time, and the bigger your following, the more response you'll get from your promotions. So it makes sense to work on attracting as many followers as possible from the start.
You can do that by:
Being very active on your accounts
Posting multiple times a day
Using hashtags (shorturl.at/xEIQ6)
Connecting with established communities on social media
Producing fun and original content that has the potential to go viral
If you are going to do this, take note of a few essential tips.
First, be authentic. It is easy to get sidetracked into growing followers for the sake of having a large account. But if you use viral content to attract attention that isn't aligned with your business, that's not a great idea in the long term.
Second, if you outsource this work, use a reputable company. Never buy followers, as you may end up with fake accounts that ultimately hurt your social media strategy.
The Supercharged Strategy: Paying for Ads
Proper organic growth on social media rarely happens overnight. If you want immediate results and have the budget, your best option is to pay for social media advertising.
The beauty of social media advertising is that you only pay for results, whether likes on your Facebook page or clicks to your website. So you can try advertising even with a tiny budget.
Social media advertising is a sophisticated business. It is possible to get very specific about the people you are targeting with your campaigns.
For that reason, only try advertising once you have an unmistakable idea of who is most likely to buy your product.
The Engagement Strategy: Getting Intimate
One of the most successful but underutilized social media marketing strategies is all about high engagement(shorturl.at/krxDM): getting to know your fans and followers on a first name basis via comments and DMs.
Many eCommerce businesses treat their social media accounts as a platform from which to shout about their promotions. But consider how you can use these accounts to start a conversation instead.
This strategy works beautifully in today's online age, where customers are subject to hundreds of online ads every day.
If you can start a one-to-one conversation, you'll build a personal relationship. That creates trust and loyalty from customers, something you can't put a price on.
The Superstar Strategy: Finding Social Media Influencers
Our final strategy is the celebrity approach. Before you have an audience, you use someone else's instead.
Influencer marketing is growing, and it's easy to see why. Suppose you sell handmade jewellery. Consider a big-name influencer with millions of followers wearing one of your necklaces and the impact that can have on sales.
You can pay influencers to promote your products but keep in mind country regulations and rules. The ASA (Advertising Standards Authority)
(https://www.asa.org.uk/advice-online/recognising-ads-social-media.html) have specific rules on how influencers declare their paid promotions.
A top tip: avoid the biggest celebrity influencers and instead focus on smaller influencers closely aligned with your niche. You'll likely achieve a better ROI (Return on Investment) because it's a more targeted audience.
Step 4: Measuring Your Social Media Results
Once you know what marketing approaches you will pursue, your next and final step is to make sure that those strategies are working well for your business.
Measuring your marketing strategies using data and analytics will give you a snapshot of how effective each new tactic is.
Analytics will tell you the social media platform is bringing you the most traffic and which one converts that traffic into paid customers.
By doing this, you can begin to refine your efforts, putting your time and money into the approaches bringing you the best returns.
What analytics platform you choose will depend on what social media platforms you are on. But do your research before selecting the right tool for your business.
Many analytics features come as standard in social media publishing tools. So you can measure how each social media campaign does once new content is published.
Accelerate Your eCommerce Success
It's easy to feel overwhelmed when it comes to mastering social media for eCommerce.
After all, to win the attention and adoration of fans, you are competing with companies with millions of followers. That's not an easy task.
However, you can be proactive with your social media strategy and make your social media profile a profitable avenue for your eCommerce business.
Social media marketing is a big challenge for any eCommerce business. If you need a helping hand, we are here to support you.
Contact us (shorturl.at/dfuBW) today to discover how our agency can help get your social media strategy off the ground. Let's work to transform your eCommerce business with the unlimited potential of the large and wonderful world of social.
And if you enjoyed this article, don't forget to share it on your personal social media page before you go!
Contact us on +44 (0) 1536 560435 or email us at letschat@wtbi.co