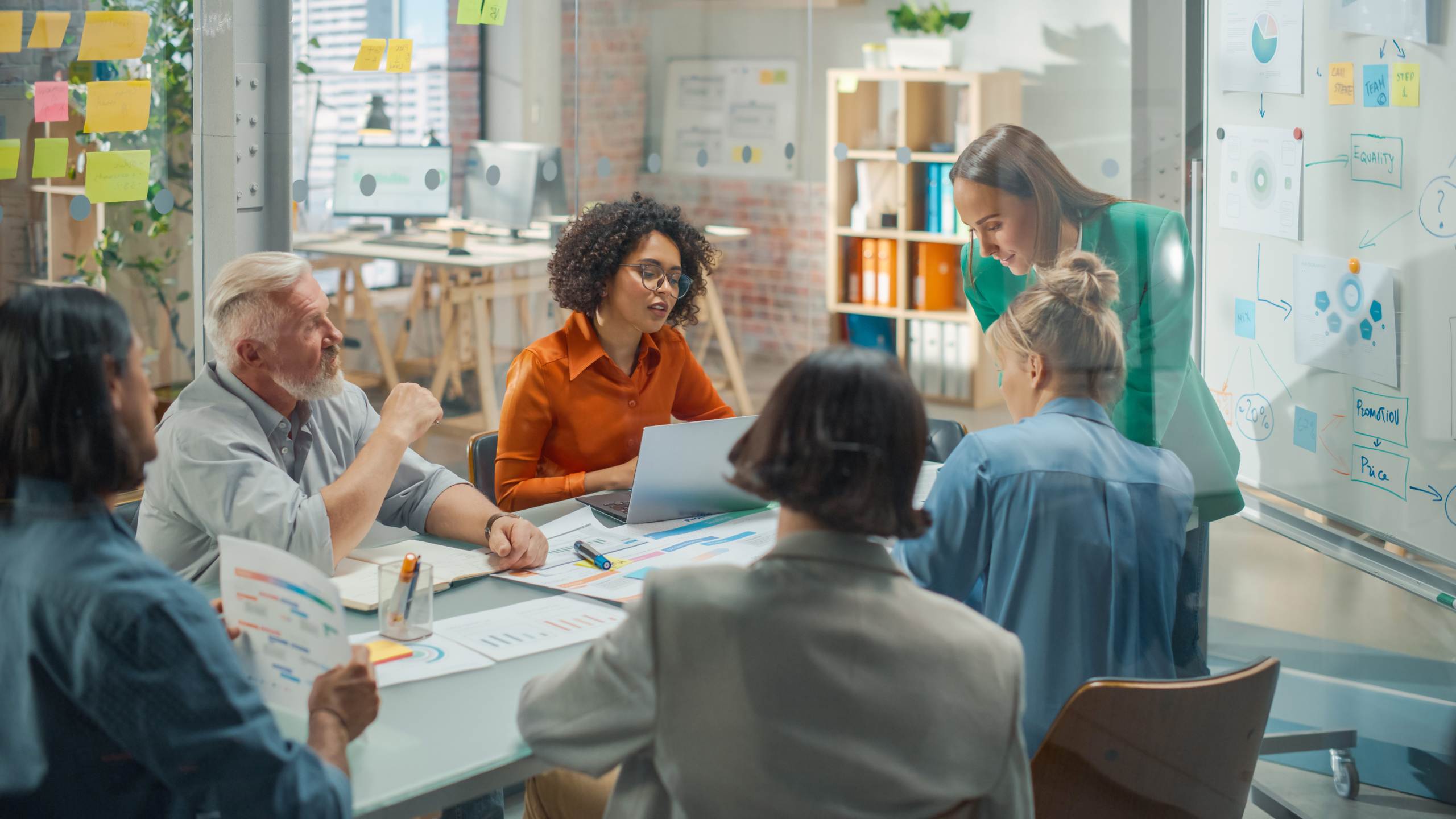 How The Customer Loyalty Ladder Theory Can Help Retailers
Blogs
Whilst some consumers simply decide they like a product and stick with that brand for everything else they buy, it's unfortunately not always the case. To be able to encourage customer loyalty, you need to understand the different types of loyalty your customers will give you. The loyalty ladder theory can do just that.
The customer loyalty ladder is a marketing theory that covers all types of customers throughout their entire journey with your business. Your aim should be to get each customer as high up the ladder as possible, so use your customer retention strategy to work out how to provide exceptional service at each step to keep the customer-retailer relationship growing.
It's important to identify each step of the ladder and understand how to encourage the ascent to the next stage.
Step 1: Suspects
The suspects are the consumers that have the potential to be your customers. They may be aware of what products and services you offer, but haven't bought from you or done any business with you at all.
Step 2: Prospects
Prospects are consumers at a stage where they are definitely aware of your businesses and what you do, and are impressed with your products or services, marketing promotions, and level of service. They are seriously considering buying from you, and so you must approach them in a friendly manner and solve any doubts they have about purchasing your products or services.
This is where the real ascent has begun, and now it's important to step in and encourage further steps.
Step 3: Customers
In the context of the brand loyalty ladder, customers are people who have purchased from you for the first time and are currently using your products or service. Now, it's important to extend any and all assistance post-sale to solve any issue or concern they may have. It's also important to enrol first-time customers onto your loyalty programme to encourage them to return to your business and purchase from you again.
Step 4: Clients
Clients are customers who are happy with their purchases and begin to regularly and repeatedly purchase from your business. They're also willing to engage with your brand across different platforms and are building trust and loyalty towards your business.
Step 5: Advocates
Advocates are customers who are making regular and repeated purchases of your products or services, whilst also recommending your business to their friends and family.
This is the most valuable step of the ladder and you must continue to build and maintain a good relationship with any of your customers that fall under the advocates category. They are the highest priority.
As your customers move up the ladder, they will also cross different thresholds which impacts the relationship they have with your business.
1. Trust
The first threshold on the customer journey is trust. This is the point where you have earned your customers trust – when they commit to making a purchase from your business. It is the first major milestone and acts as a building block to continue taking steps on the ladder.
2. Loyalty
The trust threshold is crossed when your customer decides that you are the brand they want to exclusively shop from for a certain type of product or services. It means that in the future when they need the products or services you provide, they will come to you over any of your competitors.
3. Advocacy
Once your customers have had enough good experiences with your business, they will reach the advocacy threshold. This is where they will be willing to talk about their relationship with your products or services by recommendations or referrals. It's important to get your customers to cross this threshold as quickly as possible, as it means your consumer-business relationship will be much more resilient.
Every transaction, experience, or discussion a customer has with your business has the ability to move them up or down a step on the loyalty ladder and either side of every threshold, so it's important to ensure all experiences – even the ones that seem insignificance to you – are treated with respect and handled with great customer service in mind.
It's important to treat your customers with the intentions of maintaining a lifelong relationship with them. Having a loyalty system in place can help you swiftly, yet tactfully, move them up the brand loyalty ladder.
If you'd like to discuss implementing a customer loyalty scheme, talk to one of our experts by calling us on 020 8266 1600 or by filling out the form on our Contact Us page.