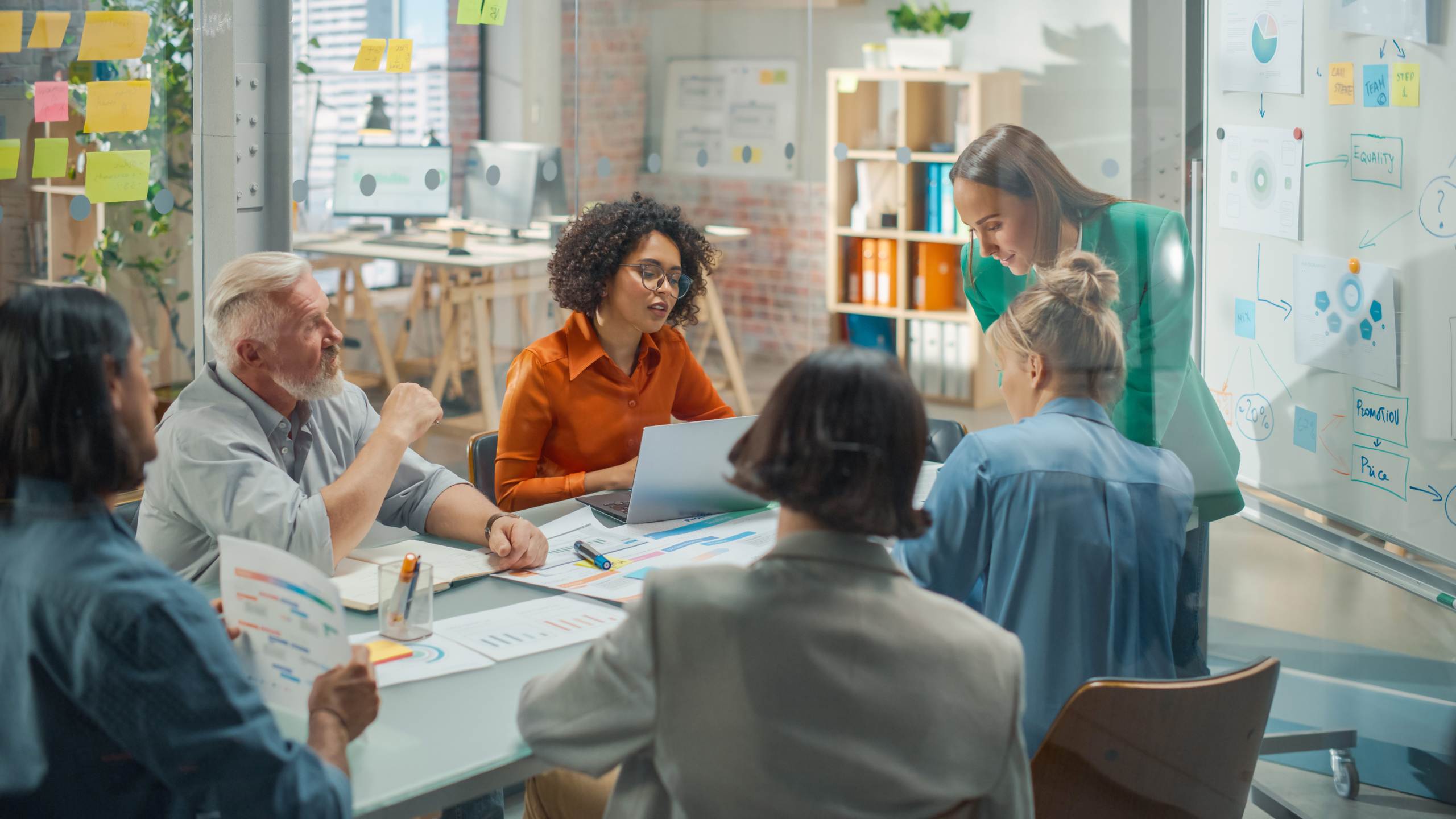 How can a Mezzanine Floor increase productivity?
Blogs
The corporate world is rapidly changing and there is a constant need to improve day-to-day operations to increase both efficiency and productivity of our supporting staff and, in turn, our business overall. In fact, it's a constant battle just trying to keep up, especially as the pandemic had such a significant impact on the way we work and the space that we occupy. But let's put the knock-on effects of the pandemic aside for a moment because, historically speaking, when a business has been short on space, mezzanine floors have always been a great solution to creating additional areas to operate from within an existing working environment (whether that be a commercial office, industrial warehouse or retail store or showroom). They're a firm Cubex favourite too! Often considered the "Billy Bonus" of unused space, mezzanine installations take advantage of the area above your head and can be used in a number of ways including storage, production, communal areas, office space and more (so much more in fact!).
But, could this space-creating-beauty also be the simple solution businesses need to achieve greater productivity too? Now there's an interesting question! Let's find out!
What is a mezzanine floor?
Before we go any further, it would be useful to know exactly what a mezzanine floor is and why they have proven so popular with growing businesses in the past and how they continue to help companies, both large and small, better their operations today.
A mezzanine floor is an additional level installed in a building to provide more space; it can extend over the whole of the main floor or just part of it. It's no secret that industrial space is expensive, but by installing a single or multi-tier mezzanine you can significantly increase your storage or production space without the fuss or hefty cost of moving premises – and when a mezzanine is used for warehouse or storage purposes, it doesn't normally attract increased rates. In fact, if you rent your premises after it's installed it's rent-free space it significantly reduces the cost of your rent per square metre.
Here at Cubex Contracts we've been installing quality mezzanine floors in a variety of industries for over 25 years and in that time we've seen no end of uses and configurations – we've even added conveyor systems and lifts to access the additional levels helping our clients virtually double (if not triple!) their floor space… just think what your business could achieve with all that extra space!
Click here to learn more on mezzanine installations and why they're a space-creating haven well worth considering!
If you run out of floor space, look up!
Mezzanine flooring is very commonly used in corporate spaces, factories and retail shops to increase production space or to create additional storage areas, meeting rooms or communal zones – to name just a few examples. As companies grow, whether that be employee headcount or production equipment (or both!), the impacts that a lack of space has can be a big challenge to overcome for business owners. From day-to-day operations to health and safety regulations, a limited workspace comes with its frustrations, but not every business is aware of their own workspace potential and the time and money they could save with a mezzanine floor installation (don't worry – Cubex Contracts are always on hand to show you how).
How can a mezzanine floor increase productivity within my industry?
So we know that a mezzanine floor can at least double your workspace – and for a fraction of the cost of relocating – but how is a mezzanine installation of any benefit to your business? And how can it increase productivity in the workplace?
Manufacturing: avoid the need to cram packaging and storage onto one level and instead streamline your operations to manufacture products safely and efficiently across different floors with a separate office area to manage the logistics (and to make a well-earned cuppa)!
Distribution: with the popularity of online shopping on the rise, distribution industries can increase their operational workspace enabling them to take in more products to boost profits.
Retail: it's not just the productivity of back-office teams that can improve with a mezzanine floor as customer facing industries, including DIY and furniture stores or homeware and car showrooms, can also reap the rewards. Within retail outlets, a mezzanine floor offers a private space for customers to browse products and/or liaise with your sales team away from the hustle and bustle shop floor (that would help increase your sales figures, right?).
Commercial offices: there's nothing worse than working in a cramped and crowded office and it will no doubt restrict the productivity and satisfaction of your employees too. By installing a mezzanine floor, you can instantly inject a contemporary, open plan feel into your office and give your team the space they need to work at the optimum level.
More space. More products. More employees.
Quicker turnaround times. Safer working. Increased productivity.
A simple solution
Generally speaking, no formal planning permission is required to install a mezzanine floor. And speaking of installation, a mezzanine doesn't take long to erect either. In fact, depending on your business requirements, Cubex Contracts can install a mezzanine floor in just one day so you'll be back to work in no time!
With clearly defined and designated areas for storage space, production and distribution, additional meeting rooms or customer-facing zones, your workforce can fulfil day-to-day duties without encroaching on one another's space – and you might even find that with another floor you're able to increase employee headcount to further support your business' productivity; increasing your return on investment (ROI) too. That sounds pretty good to us!
Adapting your existing office space can save both time and energy compared to the huge list of tasks and the massive upheaval (let's not even touch on costs) associated with moving entirely.
If your commercial space needs are changing and you'd like to discuss how a mezzanine floor could work for you, get in touch with Cubex Contracts today and our creative design team will find the right solution for you.