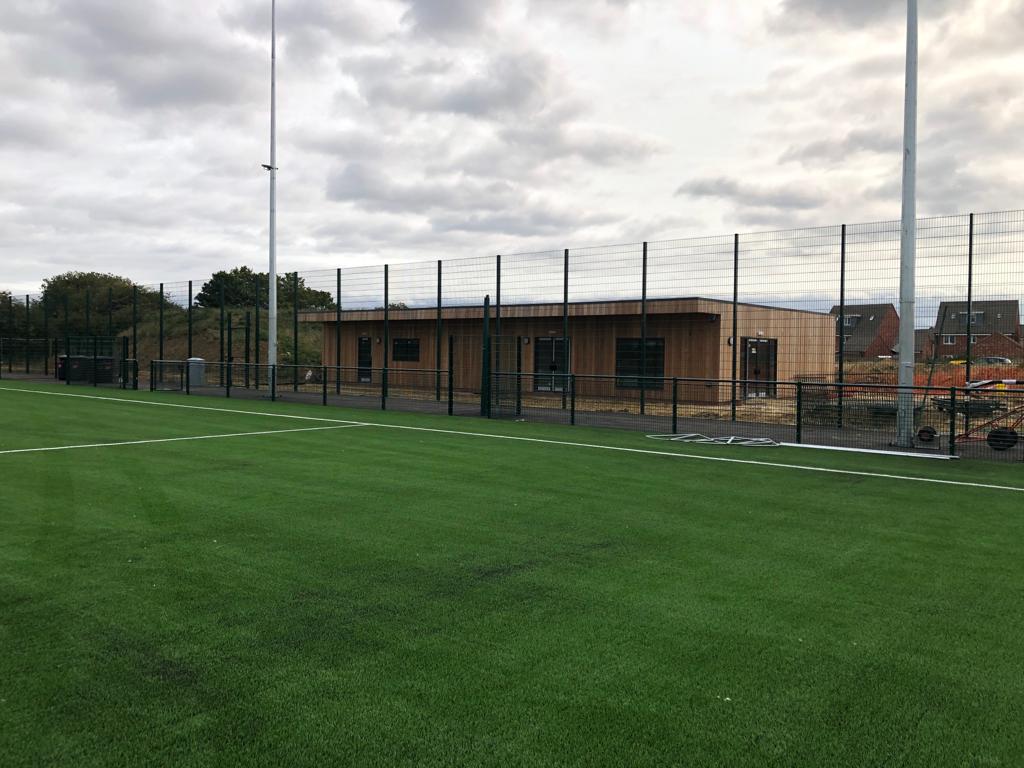 How a modular building can improve your sports facilities
For those in the world of sports, we all know that space is at a premium. Every club or school needs space. Fast paced sports clubs need a fast-paced building solution. This is where our modular building can make the difference for a sports facility.
With a modular building, you're able to improve a sports facility in a fraction of the time. Without compromise on longevity, quality or design, your facility can benefit from expanded facilities in a matter of weeks. We help turn small clubs into impressive training facilities, with the magic of modular buildings.
Elsea Parks brand new modular sports facility due to club expansion
Gyms
We all know you should never let rain stop your training, although we all know it happens. Why not create a purpose-built gym, made to fit the equipment you need and the team size you have.
Changing Rooms
Pitch side changing, complete with showers and private cubicles if you need them. Multi-use facilities should be at the forefront of every changing place, sports are all-inclusive, so should your facilities.
Kit Storage
We can create bespoke storage solutions using SIP panel construction. Secure your kit and equipment, placed wherever makes sense on your grounds.
Create a space for socialisation, including cooking and dining facilities. Your sports pavilion can be used as function rooms or dedicated spaces for hire. This can also include generous decking/outdoor areas that can triple your space for when the sun comes out, for those personal get-togethers, BBQs and special events – let's bring the outdoors in.
The Qube is able to work so quickly because of our rapid build system (SIPs -Structural Insulated Panels), which are manufactured offsite. This means that when we arrive at your site, we'll have everything we need to simply assemble the structure, saving weeks of construction time.
What's more, we're able to work non-disruptively, with stringent health and safety regulations, meaning you won't have to worry about closing your facilities whilst the build is in progress. We'll create a bespoke design that fits with the space you have, the style you want, and the needs of your space.
Because we're working with a modular building, you have the opportunity to add the exact facilities you need and get the most out of the space that you have to work with.
We've worked with sports clients from professional teams such as Northamptonshire County Cricket Club to small local clubs, to bring them a better facility level without any compromise or disruption.
If you need extra space, speak to our friendly and knowledgeable team. We'll be able to give you the information you need to find out if modular buildings can work for you.