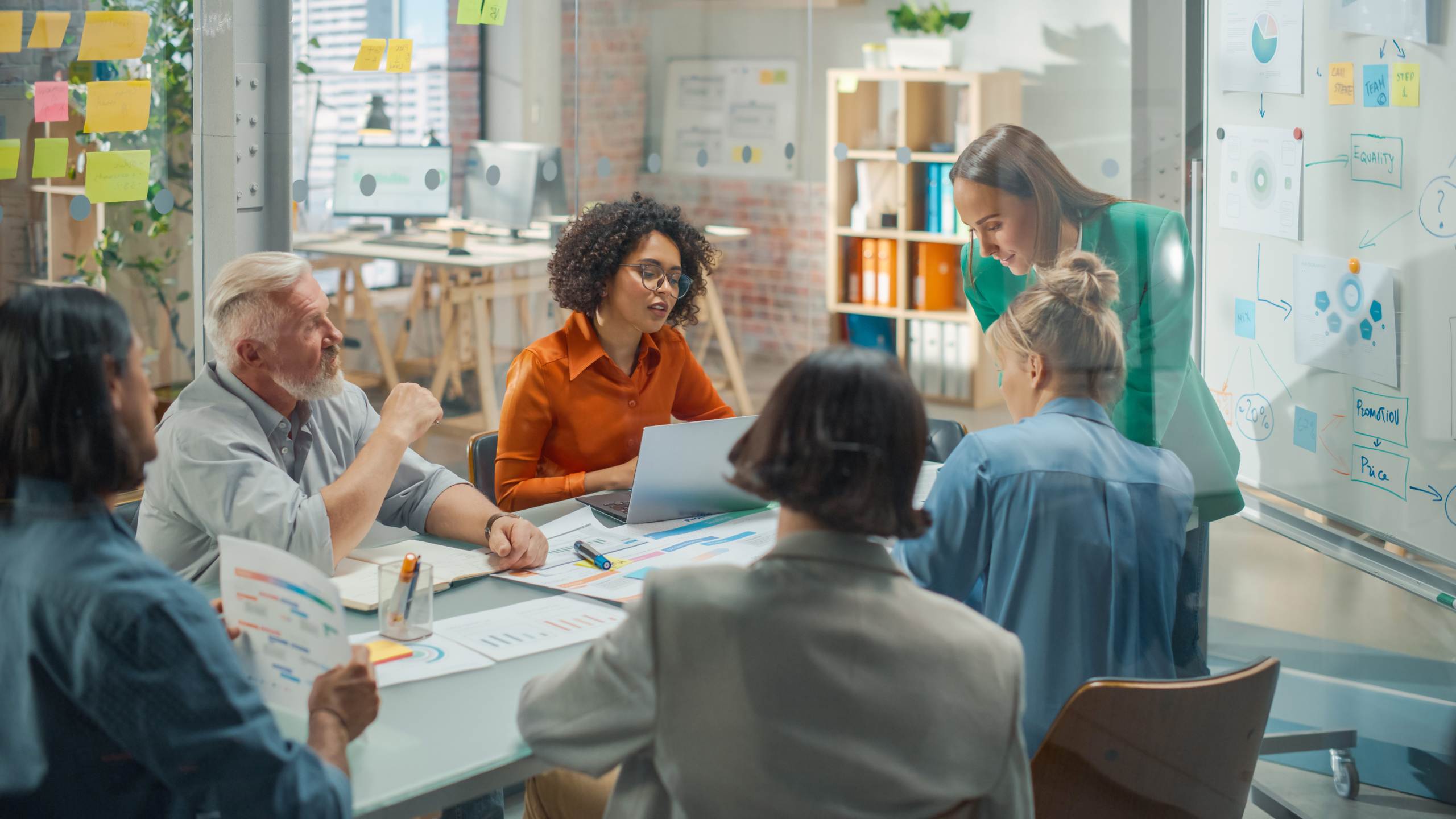 Give your traditional office a modern twist with glass partitioning
Blogs
Here at Cubex Contracts, we love transforming traditional workspaces into bespoke modern working environments, making space for businesses to grow. We love it so much that we've been doing it for over 25 years… pretty impressive, right? That means when you partner with Cubex, whether that be for a small-scale office refurbishment or a complete fit out, you can be sure you're in great hands with our specialists!
As business demand changes so do our requirements and expectations for our workplace – perhaps you really need additional meeting rooms or collaborative spaces to introduce and encourage hybrid working. Maybe privacy and sound reduction is becoming more of a concern, or perhaps your team could benefit from a new communal area away from the business operations? Whatever you need, Cubex has the solution.
We specialise in commercial fit out and refurbishment solutions including mezzanine floors, ceiling and flooring installations, space planning and commercial partitioning systems which, in particular, are increasingly popular among commercial businesses because of their versatility, flexibility and aesthetics.
Office Partitioning Systems
Open plan office spaces have proven very popular for businesses in recent years as they remove barriers and improve aesthetics whilst enabling flexible ways of working. This if course increases communication among the workforce. But what we see all too often is when groups working within the same open space struggle to focus as they battle through the many distractions that an open area can bring. That's why we recommend giving your traditional office a modern twist with partitioning systems – and there are many different types to choose from. They can be used to transform large, open and, sometimes (dare we say) unproductive areas into smaller, practical spaces the whole team can benefit from. Plus, they are a great way to introduce increased privacy without the loss of an open space feel.
Glass Partitioning Systems
When it comes to office partitioning, a firm favourite for us here at Cubex HQ (and our clients) is a glass partitioning system. If you're thinking that glass isn't strong or tough enough to create additional meeting rooms, increase privacy or give some acoustic barriers, you'd be very wrong indeed.
In fact, glass partitioning is fantastic for improving acoustics, adding a degree of privacy into your office and maximising light. It's also incredibly versatile (which you wouldn't have thought, would you?). Plus – it looks great.
How a Glass Partition can Improve Acoustics in the Office
Open plan office spaces aren't for everyone – some of us struggle to concentrate as there is always something going on or a conversation to be heard. Plus confidentiality is extremely important and private conversations simply cannot take place in the middle of an open office. So for those businesses who appreciate an open plan feel, but not the open plan hustle and bustle, the solution here is a glass partition.
A glass partitioning system is durable enough to cut out outside noise whilst letting light filter through. This also helps towards low energy costs (something to consider more now than ever before!). With glass partitioning you can create working areas and meeting rooms for your team to utilise throughout the working day, whilst still feeling as though they are included, but not distracted by, the ongoings of the main office.
At Cubex, we'll visit your business premises prior to installation to design a bespoke glass partitioning system that fits perfectly within your four walls. Interested? Let us know!
Increase Privacy with Glass Partitioning
Whether it's to host an interview, partake in a conference call or perhaps the next half year team appraisals are coming up, confidentiality is paramount and so it is vital to have a degree of privacy within the office.
Dividing an open space into smaller working areas with glass partitioning is a great way to implement privacy. You could create meeting rooms or section off parts of the workspace for independent, agile or collaborative working for smaller groups… the choice is yours, there is no ''one size fits all.'' That's why when you partner with Cubex, your glass partition design will be created specifically to your requirements (and budget) so you can be sure you'll be creating practical spaces that work.
Plus, manifestations* can not only contribute towards additional visual privacy, but they're decorative too; you can add a frosted section on the glass divider to incorporate company designs or logos that echo your corporate branding.
*Manifestation is a treatment that can be applied to glass windows, doors and partitions (and any other large expanses of clear glass for that matter) in order to make the glass visible, preventing injury through collisions.
Maximise Light in your Office with Glass Partition Walls
Lighting can dramatically affect the overall look and feel of a space… nobody wants to be working in a dark and dingey room for 8 hours a day, do they? With a transparent partitioning system such as glass, the amount of natural light able to enter a room is maximised, helping to enhance the mood of your team and, in turn, increasing their productivity levels. Plus, having natural light in an office helps with visibility and reduces the energy usage of a building… that's a win-win for us!
A Glass Partitioning System is Really Versatile… Yes, really!
If you think about glass as a material, you might think about how easy it is to smash and break. But believe it or not, the glass used for partitioning is toughened glass so not only is it far more durable that what you might think, it's also incredibly versatile as it can be assembled and dismantled again quickly without the need for any structural modifications – great for growing businesses! And in even better news, no stud walls required… bonus!
Glass Partitioning – A Modern Feature within the Modern Office
The beauty of a glass wall partition is that it is such a simple design and, unlike other commercial partitioning systems, glass is a sleek, stylish and practical feature for businesses looking to utilise more of their workspace. It's no wonder more and more corporate offices are opting to incorporate glass partitions into their premises as they create modern, bright and spacious environments. Plus, as we mentioned earlier, you can add frosted sections to the glass to incorporate company designs or logos… how great would that look in your office?
Based in Northamptonshire, we provide a wide range of commercial partitioning systems to suit all requirements and budgets including stud, jumbo stud, composite, sliding and, of course, glazed glass office partitions, helping to bridge the gap between open concept and traditional office spaces. Find out more about these great commercial partitioning solutions here, and for any other information or to arrange for a quotation, get in touch with Cubex today – we'd love to hear from you.