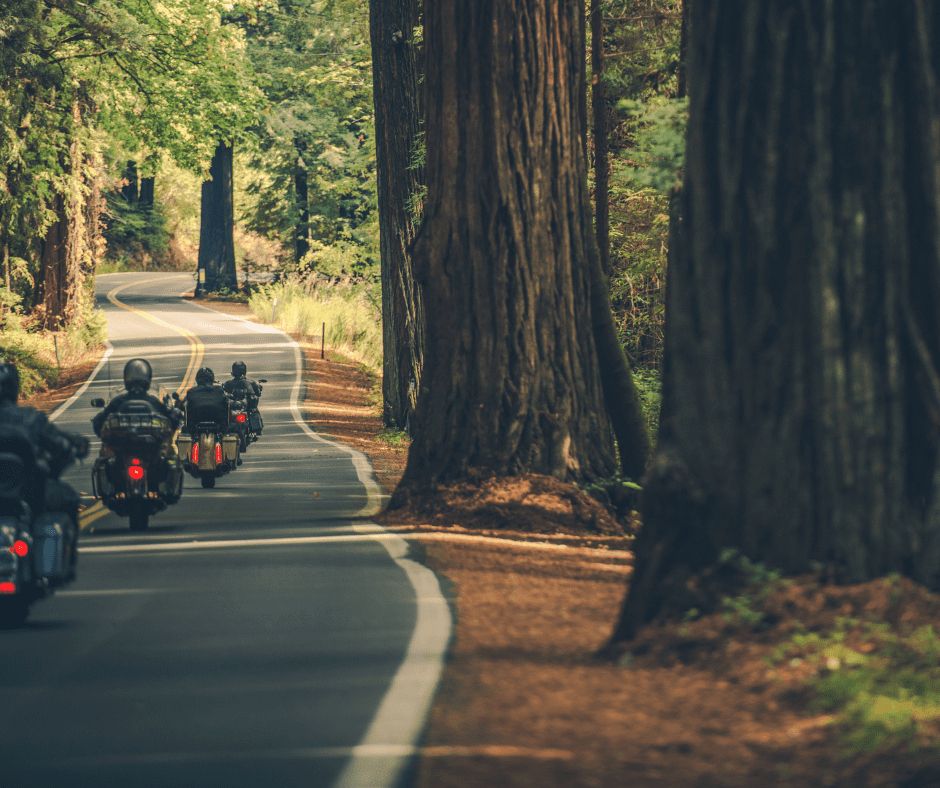 Get Kitted out for Riding During Winter
Riding a motorcycle or scooter is a very different experience during the winter months than the balmy days of Summer. Therefore, it is important to be prepared for the weather ahead at the start of the season.
This time of year, the weather can be unpredictable and it is better to be prepared at the start of the season. It is also good to check in with the forecast before you leave the house for the day. That way you won't get caught out in any unexpected showers or cold spells.
Aside from your helmet, you will need a few essential items to keep you dry, warm and safe, so that you can focus fully on the journey ahead.
We have listed below some recommended items to take you through the winter months:
Keep your upper body warm and protected
Invest in an insulated motorcycle jacket. Choose a jacket with thermal lining or built-in insulation to keep your upper body warm. Look for one that is also windproof and waterproof. We recommend the Oxford Delta 1.0 Jacket for Men and the Oxford Lota 1.0 for Women – these are good starter motorcycle jackets that will also keep you protected too.
Don't forget your bottom half
Windproof and waterproof protective motorcycle trousers are worth investing in. It is important that they are designed to not only protect you from injury, but also from the elements with extra insulation for warmth.
We can recommend the Oxford Arizona 1.0 Air range that are designed for one purpose only – heat.
Keep your Hands Warm
Keeping your hands warm is important when you are riding in the winter months.
Look for gloves specifically designed for this type of riding with insulation, waterproofing, and wind proofing features. You may also find some that have a visor wiper and smart touch fingertips.
We can highly recommend the RST Storm 2 Gloves for both men and women, they are designed to keep your hands warm and dry.
Winter boots
Wear insulated, waterproof boots with good traction to keep your feet warm and protected. We recommend RST Axiom Waterproof Boots for Men and Women.
Thermal base layers
It is recommended to wear thermal long-sleeved tops and bottoms to provide an additional layer of insulation under your riding gear. Thermals are less bulky and can add some additional warmth to your journey.
Keeping your toes warm
Wearing thick, thermal socks when you are riding will keep your feet warm. Consider getting heated socks or insoles for extra warmth.
Protect your neck from the elements
Cover your face and neck with a balaclava or neck gaiter to protect against the cold wind.
Remember, it's important to layer your clothing for maximum warmth and adjust your gear according to the temperature and weather conditions. Stay safe by ensuring proper visibility and maintaining a comfortable body temperature while riding in winter.
One last thing … Always be cautious of road conditions when riding in the colder months, it is more important to stay safe.
Please note: We currently use all the suppliers that are listed in this article.
Wheels to Work
For further details, please call 01327 857213 or email info@wheelstowork.net.
Wheels to Work provide 50cc and 125cc scooters in Northants, Bucks, Beds, Berks, Warks, Leics, Shrops, Notts, and Oxon to support our customers get to and from their place of work.