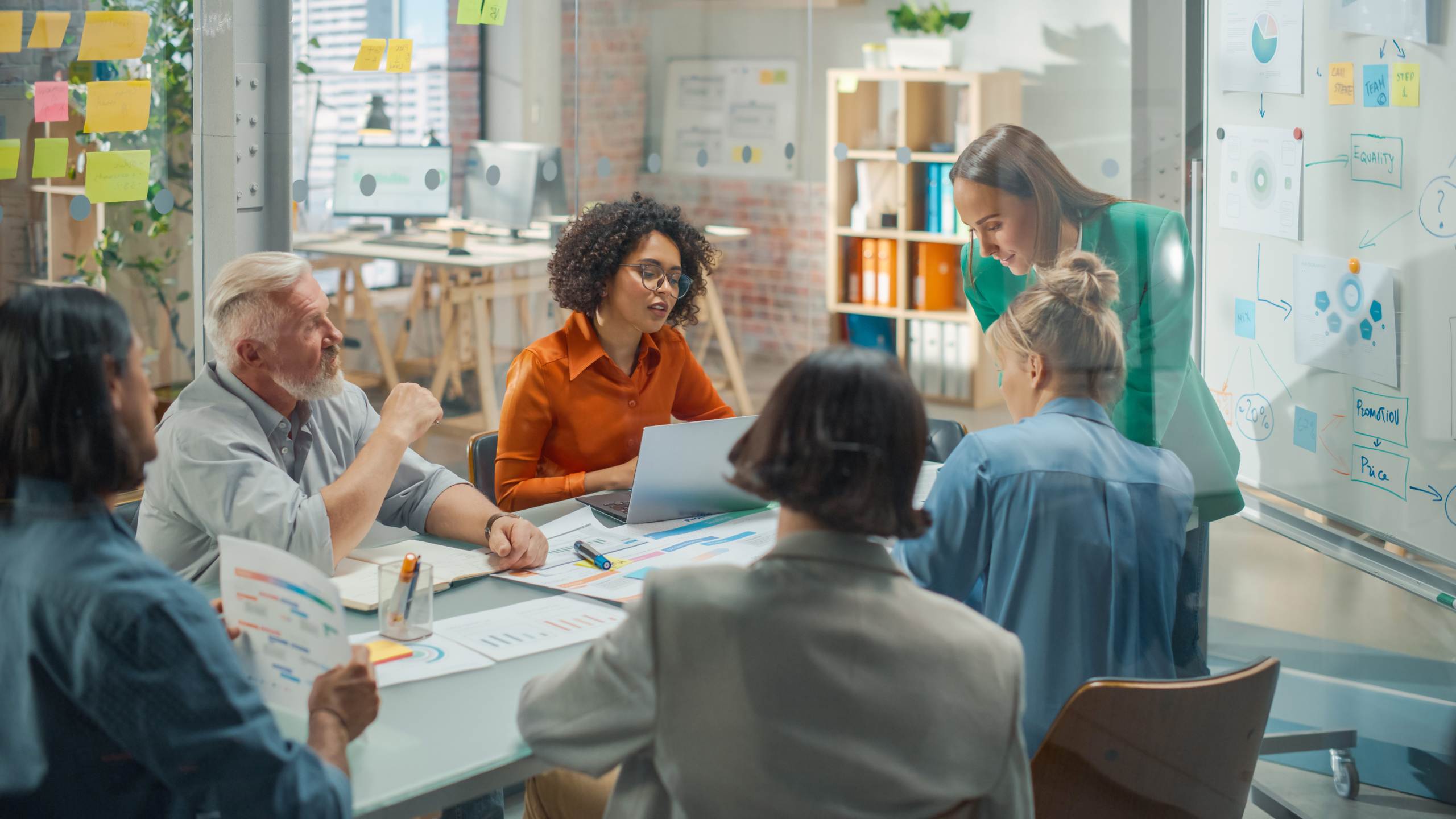 From Corporate to Consultancy – What's at the Heart of My Story
Blogs
I loved my job – loved it. I was in corporate HR for over 21 years. I knew the value of what I had to offer, and I liked the security of the job, and the rewards I got in return. But in 2021, that all changed and I turned away from all I knew in the corporate world, and jumped with both feet into setting up and running my own business instead.
Why would I give all that up, and exchange it for the uncertainty of self-employment? It took something equally massive to be the catalyst for that…this is the story of what happened one normal Saturday morning, and how that event ultimately led to my long-held dream coming true.
The Heart Attack
In February 2021, life was going on as normal. I was the Head of HR at Mercedes-Benz Trucks, using the wide HR expertise and knowledge I'd built up over the years. My husband and I got married just before the pandemic, and we were looking forward to celebrating our first wedding anniversary. But then out of the blue one Saturday, he had a heart attack. I found him face down on the bedroom floor.
I've never been trained to be a First Aider, despite encouraging others to do it throughout my HR career – and I've never felt more helpless. But thank goodness the paramedics arrived in time to take over, they were out of this world. The NHS were amazing throughout, but not being able to visit and support my husband whilst he was in hospital was so hard because of the COVID pandemic….and this meant I had too much time at home on my own, contemplating lots of 'what ifs'.
Only my team and direct management knew what had happened. I didn't feel emotionally strong enough to share more widely – I didn't want people's sympathy. I just wanted my husband back home. But then the guilt took over….
The Attempt to Change
In the week leading up to that weekend I had regularly been working long days. There was a clear and undeniable pattern to see. I was too busy working to catch up and spend time with my husband, and I thought about how often he cooked his own dinner, and ate on his own….and I started thinking, what if the worst had happened? How would I ever have forgiven myself for putting my work first, and precious time with him second?
The strangest thing was that on that Saturday morning my own life flashed before me as he lay on that floor – why? It wasn't me who'd had the heart attack – but suddenly I found myself questioning so much, on an emotional rollercoaster of guilt, remorse and helplessness, with no one to talk to about how I was feeling.
So I decided it STOPPED there.
Well, for a week it did – I worked 'office' hours, and prioritised family time…but it didn't last. I was quickly back on the road to destruction, working long hours once more. I knew it, and kept kicking myself, but the job had a hold and would not let me go. In fact, it got worse – the intensity grew. I desperately kept trying to push the reset button. And then my husband had another scare and was back in hospital again.
STOP
What the *bleep* was going on?
What was I doing?
Had I caused the relapse?
What did I have to change?
Why couldn't I change last time, and how did it come to this – again?
It was clear that I couldn't go on in that job, and stick to the changes I wanted to make. I just knew I wouldn't be able to do that. Some much bigger changes were needed – and maybe, just maybe I should listen to that pipe-dream idea I'd had years ago: to start my own business, working from home and offering my expertise to small business owners who didn't know where to begin with HR…
The Answer
So I embarked on a journey of soul-searching and research. I reached out to senior leaders, ex-colleagues, family, friends and complete strangers…I attended webinars, read and researched the hell out of everything.
What do I do next?
What is my purpose in life?
A 21 year career in HR is worth a lot – who to?
What did I even really want from a job?
And the reality was, my own heart knew the answer to all of the above. For many years I had always dreamed of running my own business and being my own boss. But my head didn't want to hear it.
I had become my own worst enemy. I had convinced myself that the corporate life was 'expected' of me, and that most people would tell me not to make the leap. But I was gobsmacked: not one person in my months of reaching out said "Don't do it". After all that soul-searching, reaching out and information gathering, I was finally ready – and before I knew it, I'd handed in my notice and became the boss of my new business, Haus of HR.
The Business
I love it – even more than I loved the corporate world. I make my own hours and have all the flexibility I could want to balance my time. I'm able to help SMEs and start-up businesses to navigate their way through the HR maze, with all the expertise I built up from those many corporate years. It ensures businesses have solid HR foundations, enabling them to grow and thrive through their people, and every day I am my authentic self in all I do – definitely not always possible when you're in corporate!
The Future
It's what I love to do, and I can do it the way I want. I'm living my best life, and bringing my best self every day – to my work, and to my family.
I owe a big shout out of thanks to those that have inspired and encouraged me, and to those people who are now with me on this new collaborative journey into the world of being my own boss – most importantly, to my husband. I wish it hadn't taken that terrifying, traumatic event and the time afterwards to change my world, but without him and his unwavering support, literally none of this would have happened.
Dreams really do come true, and the biggest thing I've learned is that you should never wait for a life-changing event to make it happen.
For more information about how Haus of HR can support your business to grow and thrive through you people visit: https://hausofhr.com.