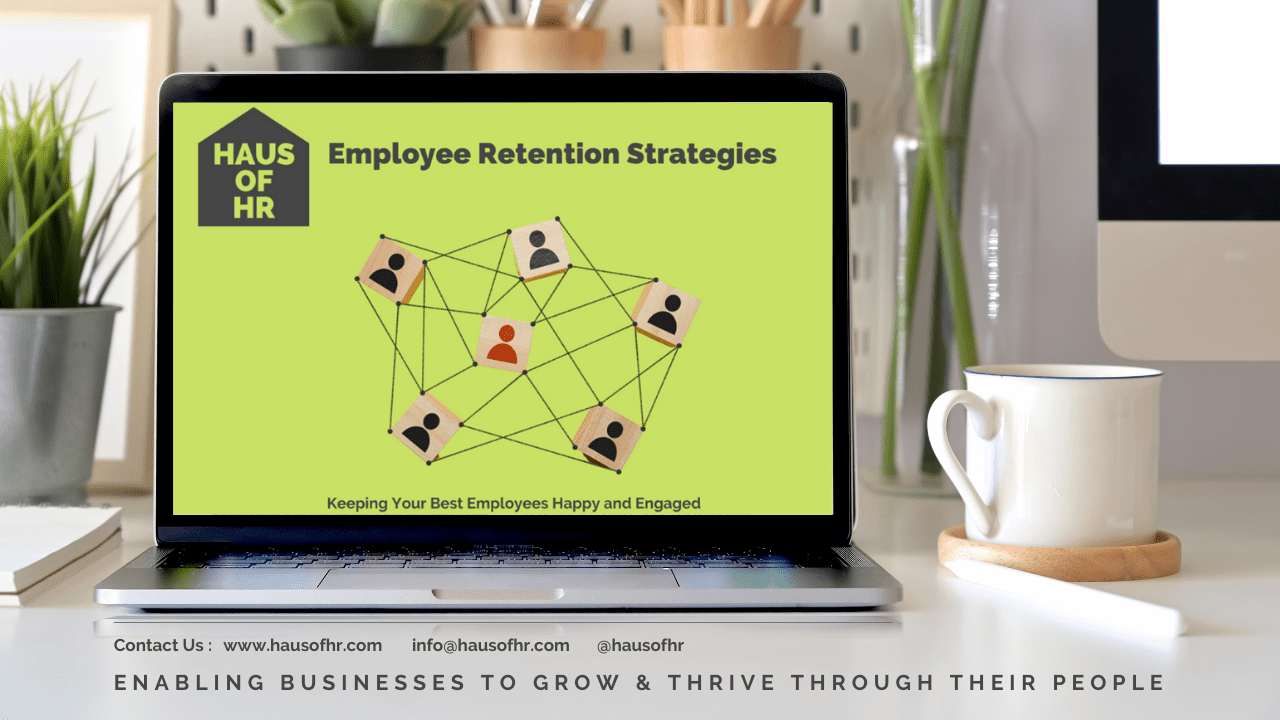 Employee Retention Strategies – Keeping your Best Employees Happy and Engaged
Blogs
Losing your employees is one of the most greatest and most disruptive risks to your business's success – especially when you lose the ones you'll struggle to replace. It's costly to recruit and train new people, and there's the greater cost of losing that knowledge, skill and experience.
To reduce this risk, your best people need good reasons to stay with you. If you value them, so will another organisation – one that may be offering more of what matters most to them in a job. You need a retention strategy that's right for you and your business, and offers those job features, perks and incentives that will keep them with you for the long term – so let's have a look at some of the foundations you can put in place and then build on to keep your best employees happy and engaged.
Why do they go?
To understand how to keep them, you need to understand what might motivate them to leave. Specific circumstances will be unique to each person, of course, but there are two broad "pull and push" motivators: a new job can "pull" them, and the circumstances in their current job can "push" them.
The "pull" factors are usually around a new opportunity, better pay, or better conditions; the "push" factors are usually to do with dissatisfaction, barriers, stress and even discrimination in the job they are leaving.
Get the Basics Right
You can't address every person's unique circumstances, but you can put some strategies in place to find out what will keep them with you, and what might be pushing them away. Get these basics right and you'll be well placed to reduce the "push" factors, and turn their heads away from the "pull" ones.
Pay competitively: people give you their time and expertise in exchange for money, so that trade has got to be worth it – and what you pay should be broadly on a par with other organisations out there, local to where they live and work. Pay should be regularly reviewed to ensure it's keeping up with inflation and the cost of living – it's challenging in recent times, but it's still necessary to do what you can, or they will look elsewhere for the funds they need to live on – especially if they can get more elsewhere for doing the same job.
Be flexible: if an employee requests different hours or working arrangements (including home working), do what you can to accommodate it. This change could make a huge difference to their quality of life and their worklife balance, and make it far more likely that they will stay in the job. If their hours reduce, keep an eye on their workload to make sure it stays manageable.
Build and value their engagement: talk regularly to your team and consult them – about their role and working conditions, about new plans and initiatives, and whether there is anything they would change about the organisation. If you can make that change, or address an issue, act on it and let them know. This is such a powerful way to demonstrate that your employees and their views matter to you.
Offer development: find out where your team see their career path leading, and how each person would like to learn and develop their skills. If you can't offer promotions, talk to them about what you can do to widen their expertise sideways – which can also help with succession planning, and backing up that organisational knowledge and expertise within your team.
Be fair: feeling valued is a huge contributor to retention. If your team feel that incentives and rewards are given out unfairly – or that some are offered opportunities that others are not – they are much more likely to find an employer who acts differently.
Offer a pleasant workspace: think about your team's physical working environment. Are the basics right: light, space, equipment, somewhere to make a drink, and somewhere to eat a sandwich that isn't their desk? Are there changes you could make to improve it? It doesn't have to cost the earth, but it could make a big difference.
Offer wellbeing perks: One initiative that's growing in popularity is Bring your Pet to Work – proven to reduce stress, increase morale and even make the difference between staying or leaving. I recently wrote a guest blog post on this very subject for a client – read it here: https://hausofhr.com/pets-in-the-workplace
Sometimes, it's unavoidable – people do need to leave and move on, for all sorts of reasons. Many of these reasons will be personal to them, and there may be factors that you wouldn't be able to do anything about. But adopt these foundation retention strategies and build on them, and you'll be creating a workplace that values its team – and the decision to leave will become a very difficult one.
To discover how Haus of HR can assist your business in enhancing its employee retention strategy, please reach out to us today. Together, we can build a workplace that truly values its team, making the decision to leave a challenging one.
Visit https://hausofhr.com
Call 01604 261380
Email info@hausofhr.com