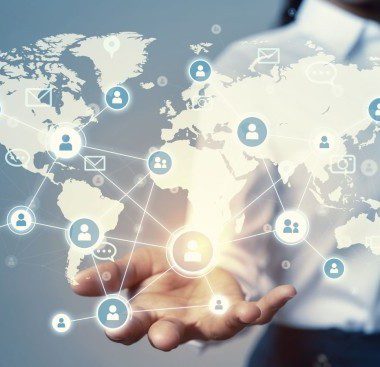 Efalia Compose: Revolutionising Document Management and Communication
In today's digital age, efficient document management and streamlined communication are vital for businesses to thrive. Recognising this need, Aurora Managed Print Services LTD introduces a innovative software solution to the UK market, Efalia Compose. With over 40 years of experience in digitisation, Efalia has been a trusted partner for organisations of all sizes and sectors. Now, Efalia Compose is set to mark a significant milestone in document automation as it enters the UK market, offering unparalleled benefits for mid-size and Enterprise businesses.
How Efalia Compose can Benefit your Business
Streamlining Document Production and Distribution
Efalia Compose empowers businesses by simplifying and monitoring the production and distribution of thousands of documents. Whether it's essential pay slips, business documents, invoices, delivery slips, labels, or interactive mail, Efalia Compose handles it all with ease. The software's success in managing large workloads has gained worldwide recognition, making it the go-to solution for industries such as Enterprise Retail, Banking/Insurance, Manufacturing, and Transport/Logistics.
Efficiency at its Core
This innovative software unlocks a realm of possibilities for businesses, providing consolidated communication strategies whilst maintaining complete control over document processes. Its intuitive interface simplifies document production, enabling every department to generate complex documents effortlessly. From seamless omni-channel distribution to eliminating fragmented communication, Efalia Compose enhances efficiency throughout the organisation.
Seamless Integration and Tailored Solutions
Integrating this innovative software with existing IT infrastructure is a breeze, ensuring a smooth transition and maximising existing investments. The software offers flexible integration capabilities, allowing businesses to extend its features as their needs evolve. Efalia's deep industry expertise also provides tailored guidance, ensuring optimal document management and desired outcomes for each organisation.
Enhanced Security and Data Enrichment
This software prioritises data protection through state-of-the-art technologies, including rigorous tests and comprehensive access rights management. Businesses can rest assured that their confidential information is safeguarded at all times. Moreover, the software continuously updates information within documents, creating comprehensive and purpose-fit masterpieces.
Effortless Document Generation and Dynamic Distribution
With Efalia Compose, businesses can create personalised documents quickly and in large volumes with just a few clicks. No coding skills are required, and comprehensive training ensures easy adoption. The software also streamlines document distribution without modifying the core system, allowing customisation of processing and delivery methods for each recipient, be it via email, print, or digital formats.
Unleashing the Power of Efalia Compose
Efalia Compose's powerful performance ensures that businesses can scale document production effortlessly, without compromising quality. The software's production brick enables lightning-fast composition and production of documents from multiple companies, delivering rapid results on the server. By harnessing the capabilities of Efalia Compose, businesses can accelerate document production and gain a competitive edge in their respective industries.
A Game-Changing solution for your Business
Efalia Compose empowers organisations to revolutionise their document management and communication processes by streamlining operations, enhancing efficiency, and driving success in the digital age.
This revolutionary software gives organisation's the edge with its tailored guidance, enhanced security, seamless integration, powerful performance, data enrichment, easy document generation, dynamic distribution, and effortless composition.
Embrace the future of document management with Aurora Managed Print Services LTD and experience the transformative power of Efalia Compose. Contact Aurora on 020 7503 3000 or via email at generalenquiries@aurora.co.uk to take the first step towards elevating your business to new heights.