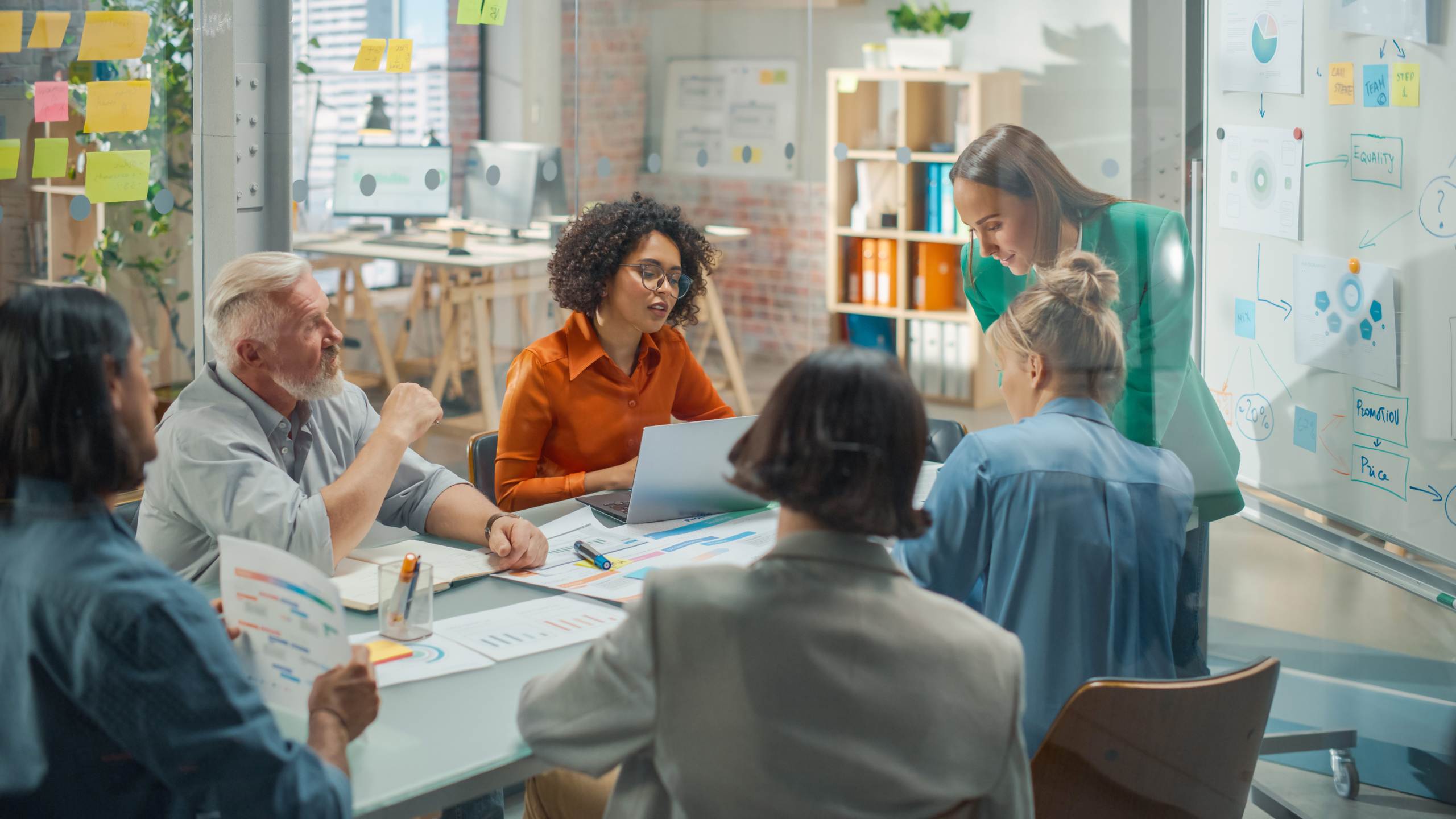 Digital Marketing Trends & Predictions to Look Out For in 2022
Blogs
2021 has seen some massive innovations in digital marketing. Despite challenges presented by the pandemic, many marketers have created and hopped on a variety of inventive and original digital marketing trends. Shoppable posts, AI-chat boxes, and interactive content have all grown in popularity throughout 2021.
As always new emerging trends are popping up as we prepare to move into 2022. The digital landscape is constantly evolving; if you don't keep up with the latest new ideas and developments, you risk being left behind. Spotting trending opportunities for your digital marketing campaigns help you remain competitive in the market. Discover the latest trends and news, read our list of marketing predictions 2022 to give you an edge over your competitors.
The Biggest Marketing Trends of 2021
The importance of content in digital marketing campaigns grows every year. Google aims to help users find the information they're looking for. In February, the search engine rolled out its 'Passage Ranking Update', which allowed AI to index passages, paragraphs or sentences, not only web pages. This means specific sections of text can show up as featured snippets, highlighting the ever-growing opportunities high-quality content offers.
To deliver a message to potential leads and customers, engaging, relevant, and valuable content is essential. In 2021, it was no different, content was king and an easy marketing prediction to make is content will continue to be critical as part of your digital marketing campaign.
Sustainability was a huge digital marketing trend throughout the year. Consumers are becoming more aware of their own impact on the planet, as well as the brands they buy from too. Many brands began taking accountability over their environmental footprint in 2021. So much so that an innovative new course by advertising trade bodies launched for marketers and advertisers to help the advertising industry achieve net zero emissions by 2030.
Hubspot State of Marketing's report showed how many marketers are allocating their budget across 2021: 27% paid media, 26% software, 17% headcount, and 26% content creation. Of course, how you should vary your budget depends on your industry and objectives. However, understanding how other marketers are spending their budget gives you a stronger direction of where to invest in your campaign. The important question is: what areas are marketers investing in, in 2022?
Trends We're Glad to Leave Behind
Sometimes, as marketers, we get so excited about digital marketing trends that we ignore whether they're relevant to our target audience. A big, innovative idea is great, however, it needs to be focused on achieving your goals. Ignoring engagement isn't smart, whatever marketing channel you're thinking about, so leave it behind in 2021 where it belongs.
Another trend we think should be left in 2021 is sharing unoriginal content. Across different marketing channels, such as social media and email newsletters, it can be tempting to share popular memes, blog posts, and videos. However, if they're already popular, then your target audience is likely already aware of them. Multiple social media sites, including LinkedIn and Instagram, have announced they're adapting their algorithms to promote organic and original content.
To ensure you achieve the best results for your campaign, produce and share organic content. Leave behind any unoriginality in 2021. Take a look at our marketing predictions for 2022, to see how you can innovate your marketing campaigns as we move into the new year.
Forecasted Trends In 2022
Metaverse & Brands
Data Protection
AI-Automation
Metaverse & Brands
One of the biggest announcements in the digital landscape for a long time was Facebook's rebranding to Meta. While Facebook and Instagram are keeping the same name and branding, the parent company is becoming Meta. This is in preparation for the launch of the Metaverse. An immersive virtual environment, the Metaverse is being pitched as an online world, similar to the sci-fi film Ready Player One.
Virtual reality (VR) and augmented reality (AR) are becoming more realistic and expansive every year. This could unlock a new world for advertisers to promote their brands in, literally. As digital marketers, it's important to understand the latest developments in technology, so you can spot opportunities and capitalise on them before your competitors. Think of the best ways to improve user experiences, engage with communities, and utilise new features for your marketing campaign.
Nike has already taken its first steps into the metaverse by filing seven new trademarks, hinting at a future plan to create virtual Nike-branded products. The metaverse isn't the brands only play at AR and VR worlds, however, Nike has also partnered with Roblox to create the virtual world: Nikeland.
Data Protection
People are becoming more aware of what data is being collected and stored and how companies use it. With high-profile data breaches featuring in the news in 2021, improving data protection is important to highlight to potential consumers. For marketers, using data-driven analysis is an effective way to identify opportunities to achieve your goals.
The Data Protection Act 2018 is the UK's implementation of the General Data Protection Regulation (GDPR). It's aim is to ensure all data is used lawfully, fairly, and transparently. The GDPR is the EU's privacy law that became legislation in 2018. It's a landmark in data privacy and arose because of concerns over the use of data in personalised marketing. Knowing all the rules and regulations around data protection is important so you ensure you're compliant, but also to establish effective data collection processes for your campaign.
Apple's data protection enhancements have also thrown a lot of plans up in the air for marketers. The updates from Apple include the removal of email tracking analytics and premium features that allow users to cloak behind auto-generated email addresses. An effective marketing campaign relies on making data-driven decisions, which may become more difficult to make with less data to analyse.
AI-Automation
As technology advances, automation is becoming a more effective tool for digital marketers. Not only does it save time, but also has the potential to improve the decisions you make on your marketing campaign. Utilising AI gives you access to more data, so you have more information to base your tactics and wider strategy on.
Machines can help you learn how long it takes a lead to convert, the right time to reach out to a lead, and much, much more. Crunching numbers is difficult, and with digital marketing, it can be a difficult and intricate task to even know which numbers to crunch. In 2022, look at how a machine can help your campaign, utilising the right automation marketing trends could be a simple way to acquire customers, for less cost.
There are many new forms of AI being developed that all have specific purposes. Some are helping marketers understand the best way to utilise their budgets, while others are targeting audiences to improve user behaviour analysis. Google Ad products are at the cutting edge of AI-automation and offer many opportunities for marketers heading into 2022.
How to Prepare for Upcoming Industry Changes & Trends
To make sure you're ready to capitalise on the latest digital marketing trends, you need to understand the latest developments in the industry. As marketers, we're sure you're always reading about marketing news and trends, but you need to go beyond the headline. Make sure you understand the development fully, then you can make a clear call on whether your campaign Can or Should capitalise.
Not every trend will be applicable to every brand. To understand which marketing trends are relevant for your campaign you need to learn where and how your target market engages with content. You should network, keep in contact with other customers, and monitor your competitor's activities. Studying statistics also helps create a picture in your mind of how the industry could develop throughout 2022.
Bright Design Marketing 2022
Moving into 2022, at Bright Design, we're already looking forward to the new year and how we can use new trends to benefit our client partners. However, we think it's important not to forget about past successes, like our brand new website. Our fantastic web development team crafted the site with the same care and attention to detail they use when building sites for our clients.
Whether it's web design or inbound marketing, our team is exploring digital marketing trends to discover new ways to unlock your campaign's potential. Take a look at our affordable digital marketing services and packages today, get in touch with our friendly team for more information.