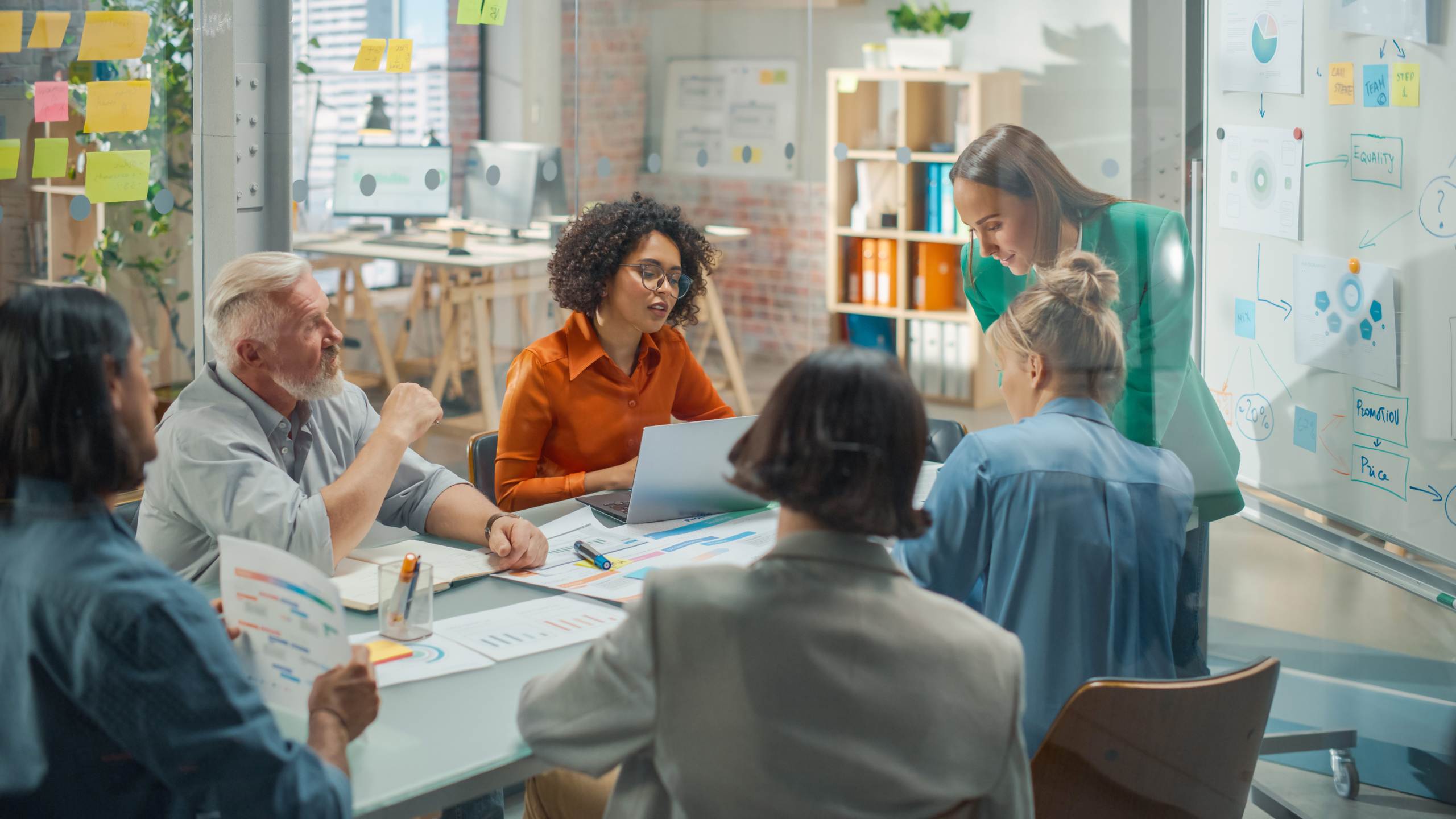 Choosing a Technology Platform for your Hybrid Event
Blogs
As live events pick up again and restrictions are lifted, the COVID-19 pandemic is likely to linger in people's minds for some time, resulting in many event attendees preferring to attend events from the comfort of their homes or offices.
This, combined with a long overdue focus on sustainability (beyond some CSR box ticking) means that we have a real challenge ahead – to manage both live and remote audiences… ie. hybrid events.
Although this term is not new, it's very much here to stay and the range of experiences on offer, and the budgets and time investment they need, varies drastically!
Hybrid Event Options
So, how to choose the right software platform for your next hybrid and virtual event?
The first step is to look at your event objectives (blog coming soon on that one!) and make sure you're clear on what features you will need. Don't choose a platform on what looks good or what you've seen competitors using. Focus on what you want to get out of your event.
Practical Considerations
Some of the factors that event managers and planners need to consider when choosing the ideal platform for hybrid events include:
Event registration And Delegate Management
Can you clearly register who is in-person and who is virtual?
Are you able to offer them different customer journeys throughout the reg. process?
Consider the following inclusions that may need to be different for each attendee type: session selection, travel details, ticketing, payments, appointment setting and more.
Can you control your 'mandatory' questions for each type so they only have to complete the fields that are relevant to them?
Ideally, the platform should support 'conditional logic', so attendees only see certain questions based on their answers to previous questions.
Delegate Communications
Use automated communications and make sure these work with your delegate types so that everyone receives tailored information depending on if they are in-person or virtual as well as if they are a speaker or attendee, for example
Set up your emails based on a time and date, or an action (or inaction) by the recipient. Eg, if a recipient has not registered x days after the invitation was sent, send them a reminder email.
Do you need onsite session scanning and badge printing? An integrated platform will avoid exporting and importing attendee data between platforms. This becomes very complex, very quickly! You also risk having out of date data in one system.
The really sophisticated platforms will record all data changes in real-time. For example, if an attendee adds a session to their personalised agenda online, this should automatically be picked up as the attendee scans into the session without having to print a new badge.
Event Production
For hybrid events, event production takes on a whole new meaning – it is much more than simply placing a camera at the back of the room!! The following are questions to consider BEFORE you go looking for a hybrid platform:
How many feeds will you need? Are you looking at one central location for producing the content or will you also be connecting speakers from virtual locations?
What technology / capabilities do these speakers have available and are comfortable with using?
Are you going to use breakout rooms – either in person or virtually? Streaming multiple choice breakouts is possible but expensive and you will need a platform that can make sure the right virtual attendees are allowed into the right breakouts!
How are technical rehearsals arranged? Are you limited in use of your platform due to tech support from the hosting company or can you schedule rehearsals whenever you like?
What mix of content would you like to show? Live speakers, pre-recorded videos, presentations, interactive elements for in-person and virtual?
What technical support is available in the pre-event planning and during the live show – and are they on the same time zone as you are? Can you phone someone or is it via a helpdesk system?
The Events App
Most platforms have apps which can be viewed on both a mobile device and on a computer, and this app connects the live event with its remote attendees. The common areas are: agendas, speaker bios, feedback, live stream but some of other features to consider are:
Integration with the core platform- so any changes on one are reflected on the other (i.e., change of session selection, or purchase of a new ticket)
Real-time engagement features, like moderated Q&A, live polling, event and session chat, gamification, etc. for ALL attendees – that is, both in-person and remote.
E-tickets / payments / confirmations
Networking: Instant chat, email connections, appointment booking or 1 to 1 video calls
Recording and 'on demand' viewing after the live days of the event
Closed captions or language translations
Accessibility eg. large text format or other adaptations
A web app for onsite attendees who are using their own devices, so they don't need to download anything
In person extras e.g. locations / menus / maps / hotel information
Help desk for online attendees to chat / request password resets. The platform provider may even provide staff to man the desk as an extra service.
Sponsors And Exhibitors
Will you have sponsors / exhibitors (internal and external) who require stand space in a virtual environment?
Do you need to capture visitor details to in-person and / or virtual exhibition areas?
Can both sets of data be fed into the same database?
What is available for follow up – scheduling calls / appointments / sending emails
The Final Word!
Data, data, data – ok, it's repeated but still one word