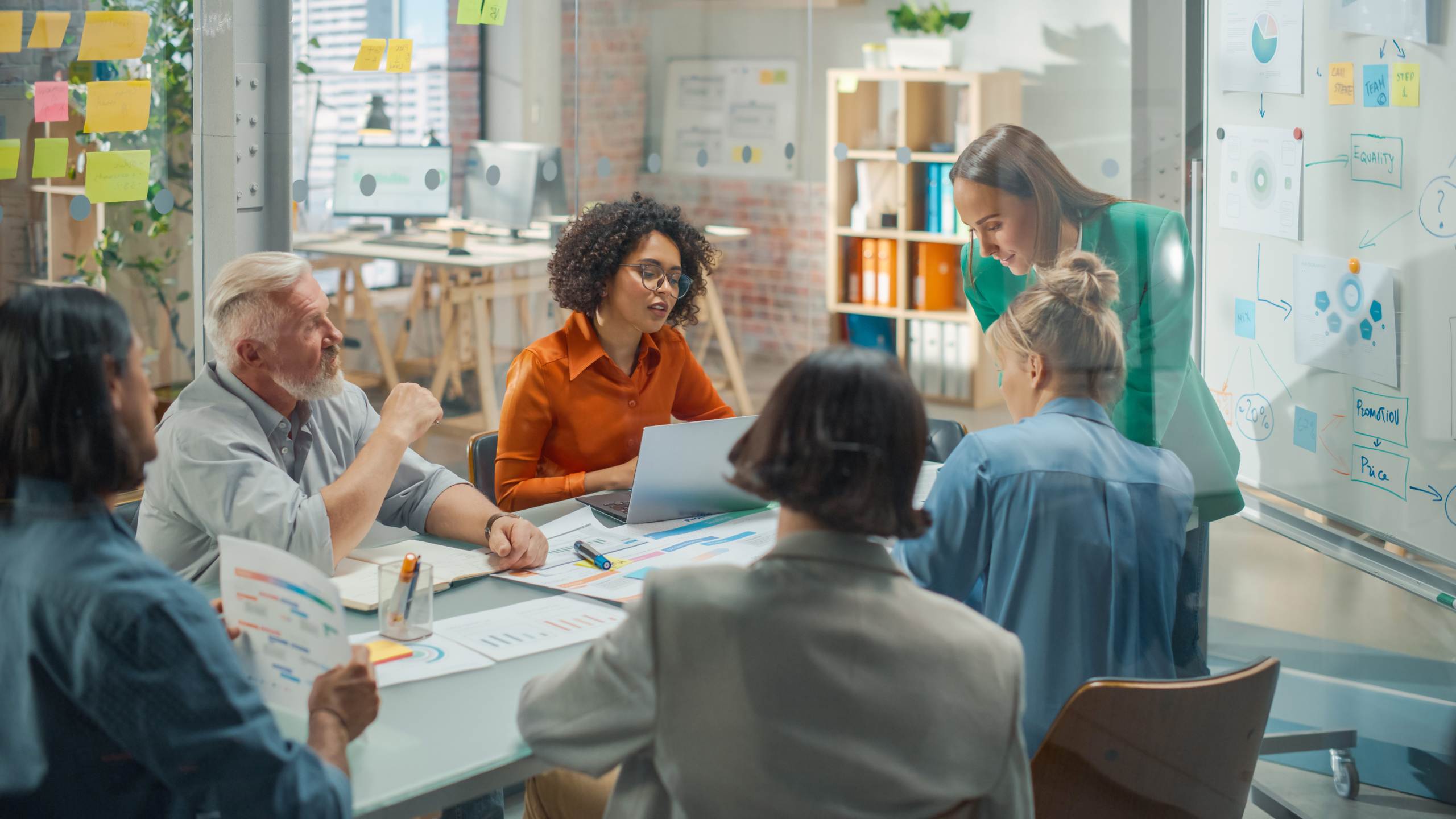 Changing Your Website's Visitors Into Customers | Inbound Marketing
Blogs
Launching or growing your business online is an exciting period for your brand. Whether it's implementing various different marketing methodologies and tactics or creating a brand new website to storefront your business online. Let's be real, this period is where us marketers get to have the most fun! However, being amongst all of the excitement means we can sometimes lose track of what's important to our business. I think I speak for most MDs when I say that the most important thing is generating revenue for the business.
As a marketer, you'll already recognise the importance of converting your website's traffic into paying customers. With that said, it doesn't take away from the fact that it's a challenge that we face regularly.
So how can we combat this? Well, with inbound marketing, your business can start to attract the right people to your business. Captivating the attention of high-quality prospects who are actively seeking your products or services. If you've gotten to the point where you believe you've exhausted all of your options, trialled various different marketing techniques and still not quite reaching your overarching objectives, then this guide is probably for you.
An Introduction to Inbound Marketing
For those of you who don't know, we highly recommend getting to know. Inbound marketing is a relatively new marketing methodology that strives to move away from traditional, and often more expensive marketing techniques. A shift away from cold-calling and mass marketing to placing a much bigger emphasis on providing value to your prospects, leads and customers.
The inbound approach aims to draw in potential business by providing engaging and informative multimedia content such as blogs, whitepapers, videos and demos. The purpose of this is to recognise the user's pain points and challenges and then provide the tools or education for them to overcome these barriers. Why? Because this will help establish trust between your business and the prospect, making these users more likely to return and purchase from you when they are ready.
The inbound methodology is fundamentally built upon relationships. Your business's growth depends on building meaningful and lasting relationships with everyone who engages with your business. That's your prospects, leads and crucially, your existing customers.
The online world continues to change the way we find, buy, sell and interact with brands online. As marketers, it's our responsibility to develop the way we market our businesses to reflect the continuous shifts in consumer behaviour. Inbound can help streamline this evolution in your marketing.
How Inbound Marketing Works
Our team often talks to businesses who can't work out why their website isn't converting. They're attracting a high amount of traffic but those site visitors are not becoming customers. We spoke to one business owner who was exasperated at the bounce rate their site was experiencing.
One of the first things we reviewed was their on-page content. Their homepage featured engaging copy and visual elements, so that wasn't it. The page was also ranking with search engines well enough to have a high volume of visitors, not that either other.
The problem this client faced was their website was attracting the wrong people. Users who weren't interested in their products or services.
What was missing was relevant and high-quality content that was targeted at their desired keywords and customer queries. This tactic focuses on quality, not quantity. Bringing the right traffic to your site, the people most likely to become customers.
But how do you do this?
With inbound marketing, you bring the customers to you, you don't go to them. With Inbound marketing, you don't waste time and or resources on attracting customers who aren't interested in what you have to offer. You target the ones who are. Inbound marketing helps your prospects while outbound disrupts their experience.
The Benefits of Inbound Marketing
Building Your Brand Awareness
Thanks to the huge advances in tech, even the smallest of brands can gain recognition around the world. With more users than ever using search engines to diagnose their problems and find solutions, your business has the opportunity to be at the forefront of those searches. By providing content that is unique, informative and engaging, you can increase your brand's online visibility.
Content that is particularly compelling can receive shares across different channels and platforms, extending the reach of your content even further. This will enable new prospects to discover your business.
Cost-Effectiveness
Inbound marketing strategies are commonly formulated around online channels, this is because they are cheaper to implement and offer a stronger ability to track performance. Moving away from the old school, traditional methods like TV advertising or radio, both of which come with a hefty price tag.
Recent studies have revealed that a consistent inbound marketing strategy can decrease the average cost of lead by 80% in five months. Various case studies have proved that inbound can generate leads in a much cheaper manner than outbound marketing.
Achieving Long-Term Success & Sustainability
Whilst the inbound methodology can provide a variety of different quick wins that your business could implement, inbound is commonly referred to as the 'long game'. However, this long game is formulated around bringing long-term success to your business.
Inbound is a sustainable approach to marketing, it enables you to continually share, and optimise content to repeatedly generate buzz around your brand. Whereas outbound campaigns will only continue to generate results for your business for the duration of the campaign. Inbound content will continue to live and potentially thrive in the digital space for as long as they remain valuable and relevant.
The only drawback of this longevity is the initial start-up phase, you shouldn't expect to start seeing results overnight. It'll take time for your content to gain traction and be recognised as valuable by search engines.
Target All Stages of The Buyer's Journey
In most cases, your buyer won't be ready to commit to a purchase after their very first visit to your website, particularly if we're looking at a more costly purchase. Nurturing your leads is now a crucial process in securing new business.
Inbound marketing allows you to attract traffic to your site that converts. Rather than bringing in people who aren't interested, you'll attract people who are actively seeking your products and services. This helps improve the efficiency of your marketing and increases your return on investment.
Inbound Marketing focuses on nurturing your customers through their buyer's journey across three different stages: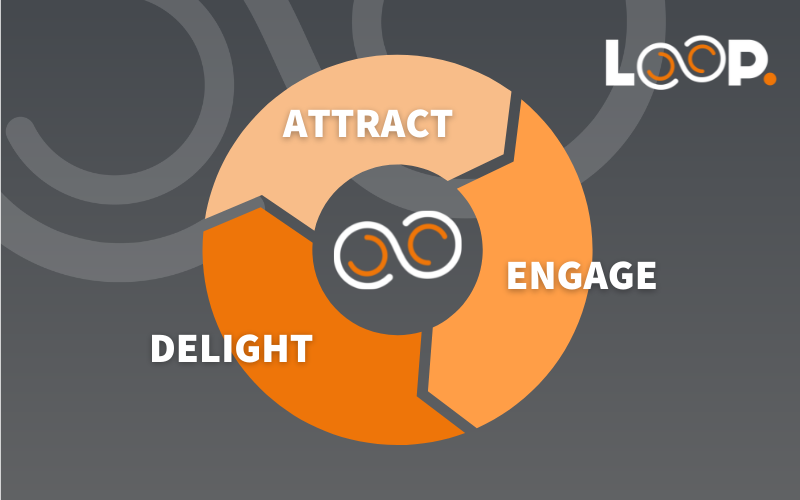 Attract – Bring in the right people. The people who will benefit from what you offer. You can do this through great SEO and by building your industry authority.
Engage – Present informative and entertaining content. Set out how what you offer will solve your customer's problems. This is where you build trust and influence your leads to buy from you.
Delight – After a purchase, offer meaningful follow-up communications. Turn a one-time consumer into a loyal customer. This will lead to them promoting your business to their own network of prospects, family, friends and acquaintances, furthering the reach of your brand.
How to Attract Your Audience
In the attract stage of the buyer's journey, your primary goal should be to turn your strangers into visitors. The first step to generating leads is to create and publish great content. This could include:
Blogs
Social Media Marketing
Video Marketing
PPC & Online Ads
Informative Webpages
Press Releases
SEO
To do this effectively, you'll need to have a solid understanding of your ideal buyer's pain points, challenges, needs and goals. These insights should form the foundation of your overarching content strategy. To uncover these insights about your buyers you'll need to carry out some market research.
To get started, we highly recommend creating 3-5 buyer persona profiles, these are semi-fictitious representations of your ideal buyers. This research will reveal unique perceptions about your target market, from demographics to common purchase pathways. If you need more help with this, we highly recommend downloading our Persona Development Template.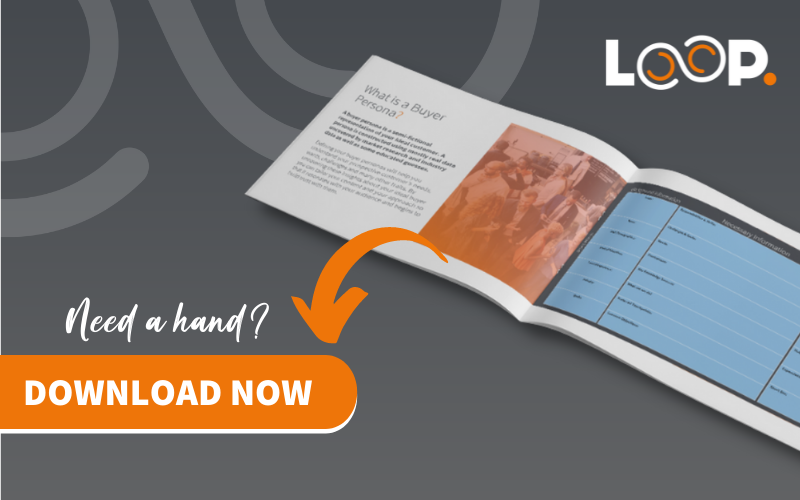 How to Engage Your Audience
The next step is the consideration and decision stages of the buyer's journey. Throughout these phases you'll need to engage your audience, turning your prospects and leads into customers. At this point, the user has identified their problem and is exploring various solutions to help them overcome their challenges.
This is the critical point where your business needs to position itself as a resource of value, you can do this by providing expert insight that articulates how your visitors can combat their hurdles. Here are some of the inbound tactics you could implement here:
Email Marketing
Downloadable Content
Landing Pages
Marketing Automation
Chatflows and Bots
Case Studies
Demos and Webinars
Comparison Tools
You'll need to ensure you include strong and relevant calls to action within these pieces of content. These CTAs should involve capturing user data, which will enable you to continue to market to your leads via other means, like email marketing. This will also help define an ideal path your users can take to progress through the buyer's journey.
In terms of the content you produce, remember you don't ever want to appear as though you're going after the hard sell. You will need to remain neutral with your content too, only outlining the truest facts and quality information. This will influence your prospects to view your brand more favourably and instil confidence to consider your brand as a provider of the solution they need.
This emphasis on empowering your visitors will help your prospects come to their decision on their own terms.
How to Delight Your Audience
The delight stage is your opportunity to help your existing customers find success with the product or service they have purchased from you. The goal here is to convert these everyday customers into loyal brand advocates. By providing excellent customer service and by providing the tools necessary for your customers to reach their goals, your customers evolve into another avenue for your brand to reach other prospects.
This can be achieved in various different ways but predominantly this relates to reviews and referrals for your brand. Here is a list of potential content types your business could leverage here:
User-Generated Content
Newsletters
Customer Support Information
Exclusive Offers and Discounts
Smart Content and Customer Portals
Product and Service Updates
By demonstrating to your customers that you're still invested in them, you'll continue to maintain the long-lasting relationship that you have established over time. This has a shared benefit for both your business and your customers. Your business will enhance its abilities to retain customers as well as encourage repeat purchases and your consumers will get the most out of their purchases with you.
For more information about how to delight your customers, we highly recommend downloading our Essential Guide to Inbound Marketing.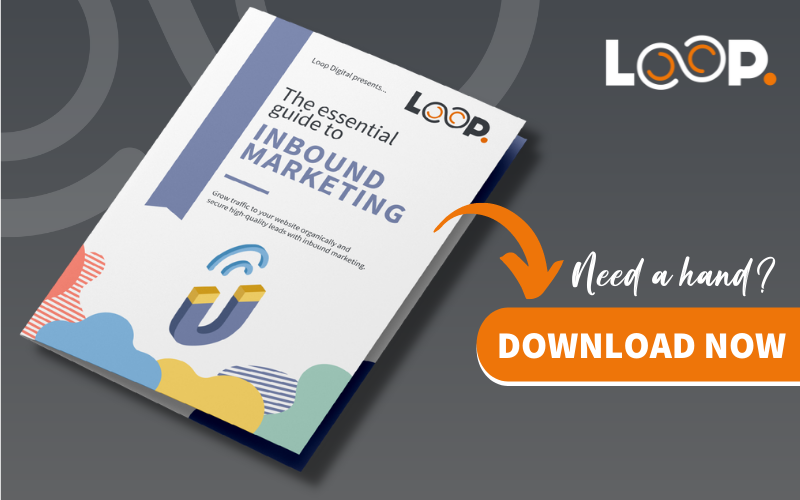 Inbound Marketing at Loop Digital
In the modern market, businesses need to do more to effectively attract, engage and convert their prospects into long-lasting customers. Our specialist team of marketers have lots of experience in planning, strategising and implementing impactful inbound marketing initiatives across various sectors. For more information, call us on 01604 806020 or speak to one of our experts today.