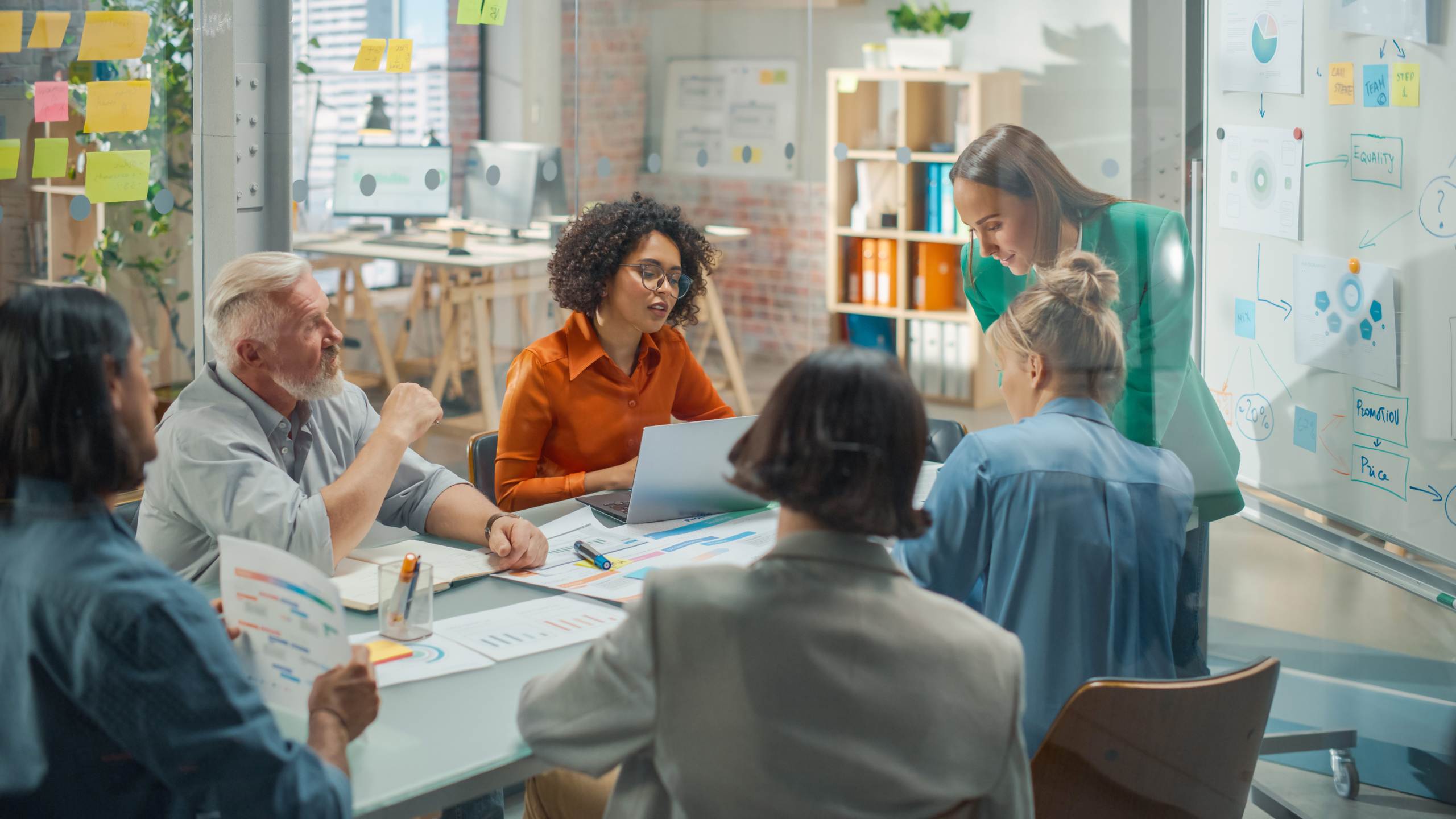 Can you install more than one tier of mezzanine flooring?
Blogs
A mezzanine floor is an additional level of flooring installed within a building covering part or all of the main floor. It's no secret that here at Cubex Contracts we love a mezzanine installation, not just because they have so many uses including increasing storage and production space, but they can also suit a range of businesses in a variety of sectors, from retail to distribution and even office-based industries – you name it, you can probably mezz it!
Mezzanine installations are extremely popular for businesses looking to make room for their business to grow – they're durable, stable and can be a real cost saver. If you're not sure whether it's the right decision for you, you can also read our blog on the what, why, where and how of mezzanine floors.
While a standard mezzanine gives you one extra level to work from within your commercial office or industrial workspace, you can also install additional mezzanine tiers too… how great is that? Most multi-tier mezzanine designs offer two levels although you can have more depending on your requirements and the original space available. Ideally, the minimum headroom height for each floor should be 2300mm… so if you're running out of space at work, just look up!

How do you install a multi-tier mezzanine?
Before installing a mezzanine of any kind (single or multi), there are some steps you must adhere to first. These include:
Mezzanines must be built to comply with building codes which, in the UK, are referred to as 'building regulations.' Whilst this may sound daunting, it isn't something you need to fret about. This is all of the "stuff" that is taken care of when working with a contractor like Cubex Contracts – we will administer the building regulations on your behalf.
Fire safety – this one probably doesn't come as a surprise, but there are particular requirements that must be adhered to including fire exits and protected corridors. The good news for Cubex clients is that we provide guidance to all our customers regarding these regulations and consult with them, along with Building Control, throughout the design and installation process.
Structural planning and design – from practicalities to legalities, we'll cover height restrictions, office design and space planning right from the get-go.
Access levels – a new mezzanine is exciting, but can your staff access each level easily and safely? We supply a range of mezzanine accessories including edge protection systems, stairways, lifts, disability access, safety gates and more!
Uses of a multi-tier mezzanine
If a business is looking to install multiple levels of flooring within their existing building, it's normally quite safe to assume that they are in need of more space! And a mezzanine installation is far cheaper and far easier to manage than the upheaval of relocating altogether. Not only that, it enables your staff to operate more efficiently on a daily basis utilising the space they already have and need to get the job done.
Because mezzanines have so many uses, it can be confusing to determine how you might make use of yours, how big it needs to be and how to get the best out of one. We've worked with businesses in manufacturing, warehousing, retail and conventional office set ups – in fact, for a sneak peak at some of the projects we have worked on over the years, you can pop over to our case studies page to see the sorts of projects we undertake. You may even find inspiration for your own workplace!
Some of these clients have had mezzanines installed to create additional space to increase stock levels helping to fulfil customer orders in less time, or to resolve logistic health and safety issues, provide a space away from the hustle and bustle of the office and even for a training centre and motorcar lift! When we say it's a versatile solution, we really mean it!
Common advantages of a multi-tier mezzanine installation
Flexible structure – mezzanines are not built into the building's original structural plans and so they can easily be deconstructed and re-located as and when required.
Cost effective – a mezzanine floor is much more cost-effective compared to re-locating (in fact because it's not part of the initial structure of the building, a mezzanine is a rent-free space and therefore your overall rent per square metre is significantly reduced).
Maximise space – re-configure existing space and optimise it to accommodate the needs and requirements of the business (in doing so you essentially get twice the floor space in the same vicinity supporting both headcount growth and higher productivity).
You don't need us to tell you that industrial space is expensive, but by installing a multi-tier mezzanine you can significantly increase your storage or production space with ease – and they're so strong and reliable you can operate a range of heavy machinery and load bearing equipment on it too… bonus!
The minimum loading specified by building regulations is 3.5 kN/m2 uniformly distributed which allows for office space and personnel. If you intend to carry out material handling or use the mezzanine floor for storage purposes then you need to raise the specification to a loading of 4.8kN/m2, or even higher depending upon your specific weight loading requirements.
But – we've said it before and we will say it again – you don't have to worry about the technicalities as that's what we're on hand for. We'll work with you to understand your requirements for a multi-tier mezz and ensure this is delivered in your workspace to the highest quality.
After installation you're advised to carry out inspections every 24 months so that the usage and load bearing capacity remains in accordance with the intent of the initial design, helping to protect you, your business and your valued members of staff too.
Let's recap
So when it comes to installing a multi-tier mezzanine in your building, whether that's two additional floors or more, you now know you need a headroom height of 2300mm for each floor, plus you need to understand what you will use each level floor for as the load rating requirements differ for office space and heavy industrial use. And it's important not to forget or pass on those regular surveys!
Mezzanines are installed to maximise unused vertical space and ultimately provide additional room above and below built free from the existing structure. A multi-tier mezzanine is a structure that offers multiple levels of flooring within a pre-existing space, so whether your vision is to have segregated floors for your office-based staff and communal areas, production teams and storage space, it can be done with Cubex.