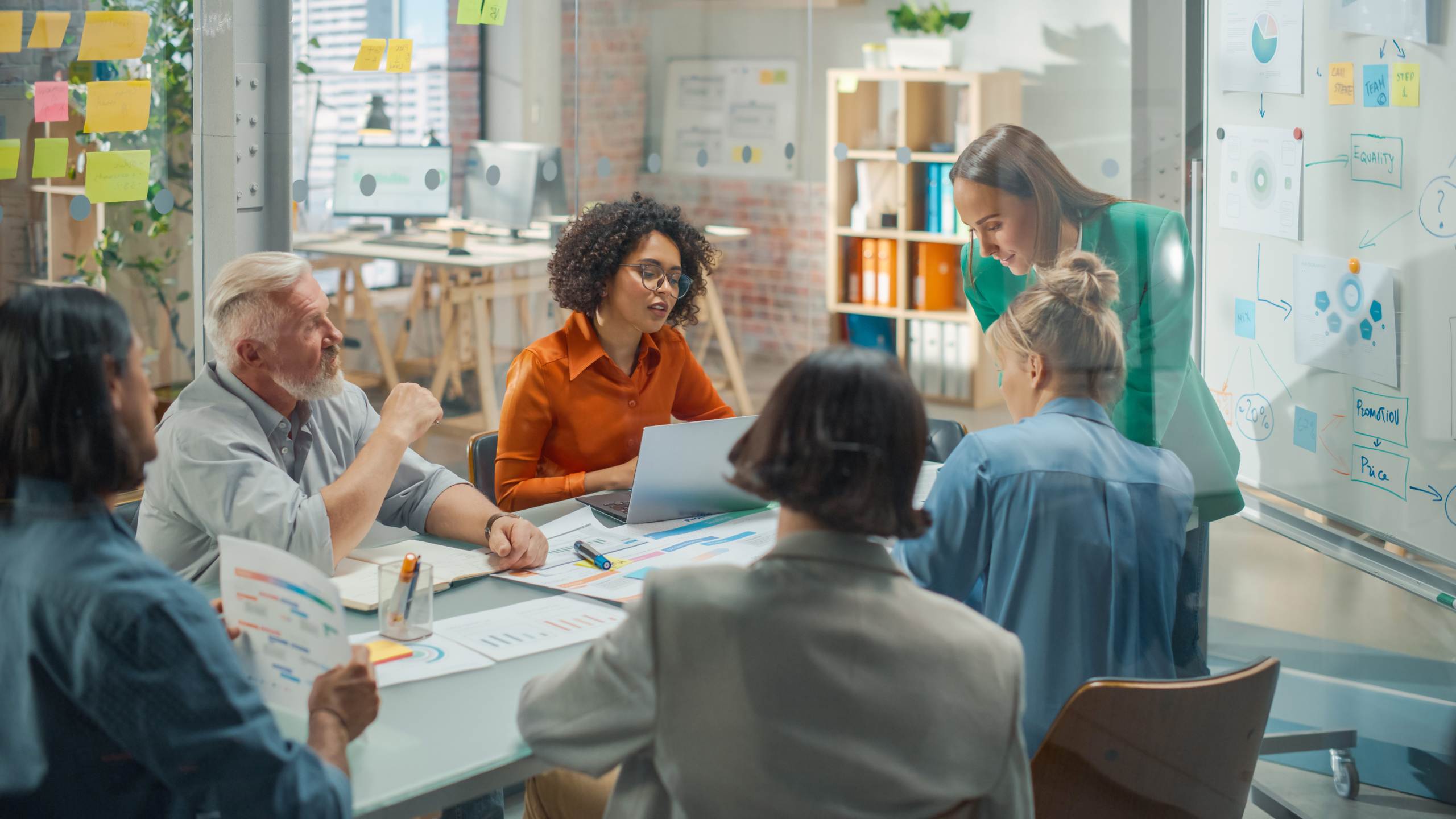 Can ISO 9001:2015 certification improve the way customers perceive you?
Blogs
Organisations take the decision to seek certification to ISO 9001:2015 for a variety of reasons. They may want to hold the official, globally recognised 'stamp' of quality to help win new business and retain existing customers. They may wish to avoid the time and resource-consuming process of individual audits. They might have identified the need to improve processes and efficiency. Or it could be to instil a quality culture throughout the organisation.
Frequently, we find that clients who have gained certification benefit in ways that they hadn't necessarily anticipated when they embarked on their ISO 9001 journey.
Sometimes, one of these is increased quality of the very products and services they provide. But start reading through the standard itself and it will soon become clear that this is actually one of the key intended outcomes. And what organisation wouldn't find the consequential benefits very attractive: uplifts in revenue, customer retention, reputation and new business?
What changed in 2015?
The 2015 version of ISO 9001 saw many major changes. One of the key ones – and very pertinent to this article – was that whereas in previous iterations of the standard, the effectiveness of a quality management system had been the responsibility of an organisation's quality manager, it now fell to the most senior levels of management. Because of the authority and accountability vested in individuals and groups at this level, the drive towards quality needed to become more strategic and embedded in the organizational culture.
The specifics
Armed with this authority, senior management can align their quality objectives with the organisation's overall vision in setting up a quality policy that can be used as a practical tool to guide and govern. It's official: 'Top management shall establish, implement and maintain a quality policy that includes a commitment to continual improvement of the quality management system' (Quality Policy, Clause 5.2.1d). In our experience, the best quality policies are very simple, clear in their objectives and entirely relevant to the organisation.
The scope of ISO 9001:2015 states: 'This International Standard specifies requirements for a quality management system when an organisation aims to enhance customer satisfaction through the effective application of the system, including processes for improvement of the system and the assurance of conformity to customer and applicable statutory and regulatory requirements.' Enhanced customer satisfaction does certainly not result from poor quality of products and services … quite the opposite in fact.
Yet another clause (on design) reads: 'The organisation shall ensure that design and development outputs specify the characteristics of the products and services that are essential for their intended purposes and their safe and proper provision,' thereby specifying that products and services are fit for purpose.
Another key amendment in the 2015 standard was the application of risk-based thinking, in other words viewing risk as opportunity. When opportunity is combined with forward thinking, the sky's the limit. When a culture of quality is added to the equation, the end-product (or service) can only get better.
Continue reading through the standard and the focus on the certified organisation's product or service quality becomes even more obvious, if only by glancing at the titles of the clauses.
'Nonconformity and Corrective Action', 'Continual improvement', 'Planning of changes', 'Leadership and commitment' and Customer Satisfaction' are significant examples.
In fact, ISO 9001:2015 is based on the seven quality management principles, of which 'Customer Focus' is normally at the top of the list, depending on what you're reading.
We do not have room here for more detail on each clause. Instead, we suggest that if considering certification to ISO 9001, consider your objectives for doing so, think about the potential benefits to your organisation and take a look at the standard for yourself. Talk to organisations who have achieved certification about the benefits they have realised, then if you think it's right for you, approach a specialist like SGS United Kingdom Ltd about an audit and complementary services.
Paul Stock
Internal Quality Manager, ISO 9001 Product Manager & Principal Auditor
For further information please contact:
Yemisi Olutogun
Business Support
t: +44 (0)1276 697715