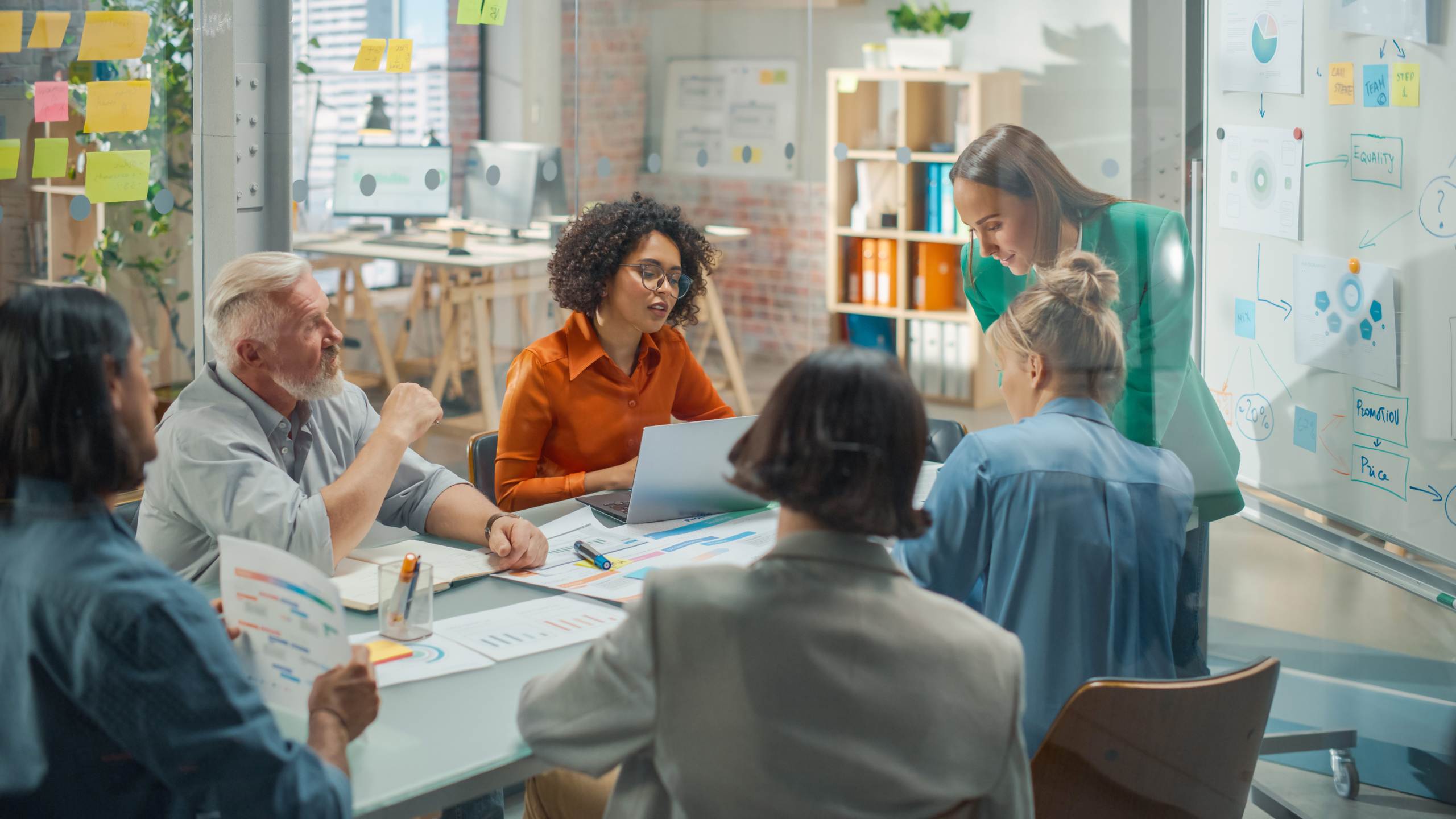 Benefits Of Using Software To Produce ID Cards
Blogs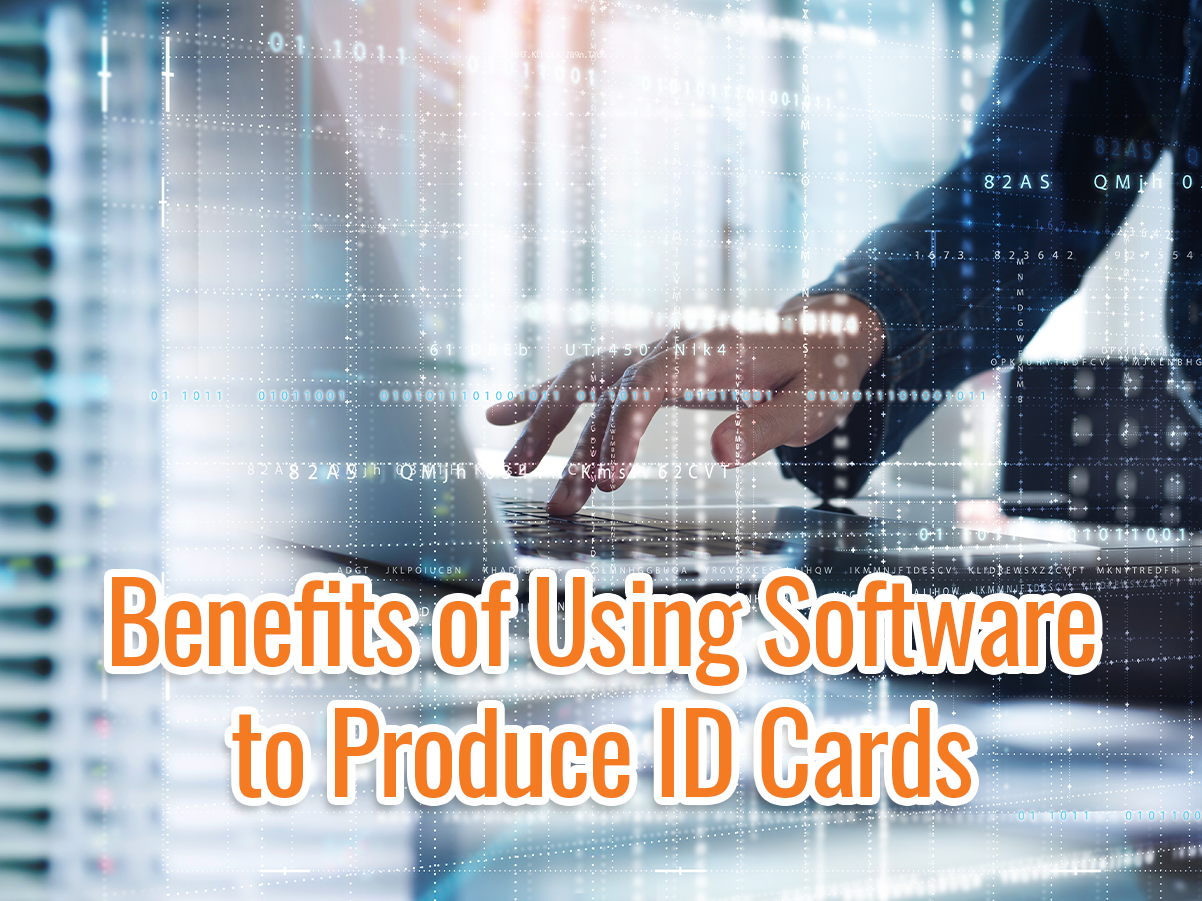 Having ID cards for your organisation is key to security, but the management of producing them can be time-consuming.
You can take steps to improve efficiency, including investing in ID card production software. With a range of features available at different levels, you can find software to suit your requirements at a price that suits your needs.
Although ID card printing software helps to create your designs easily, it also offers a range of features that seamlessly integrate to streamline your process.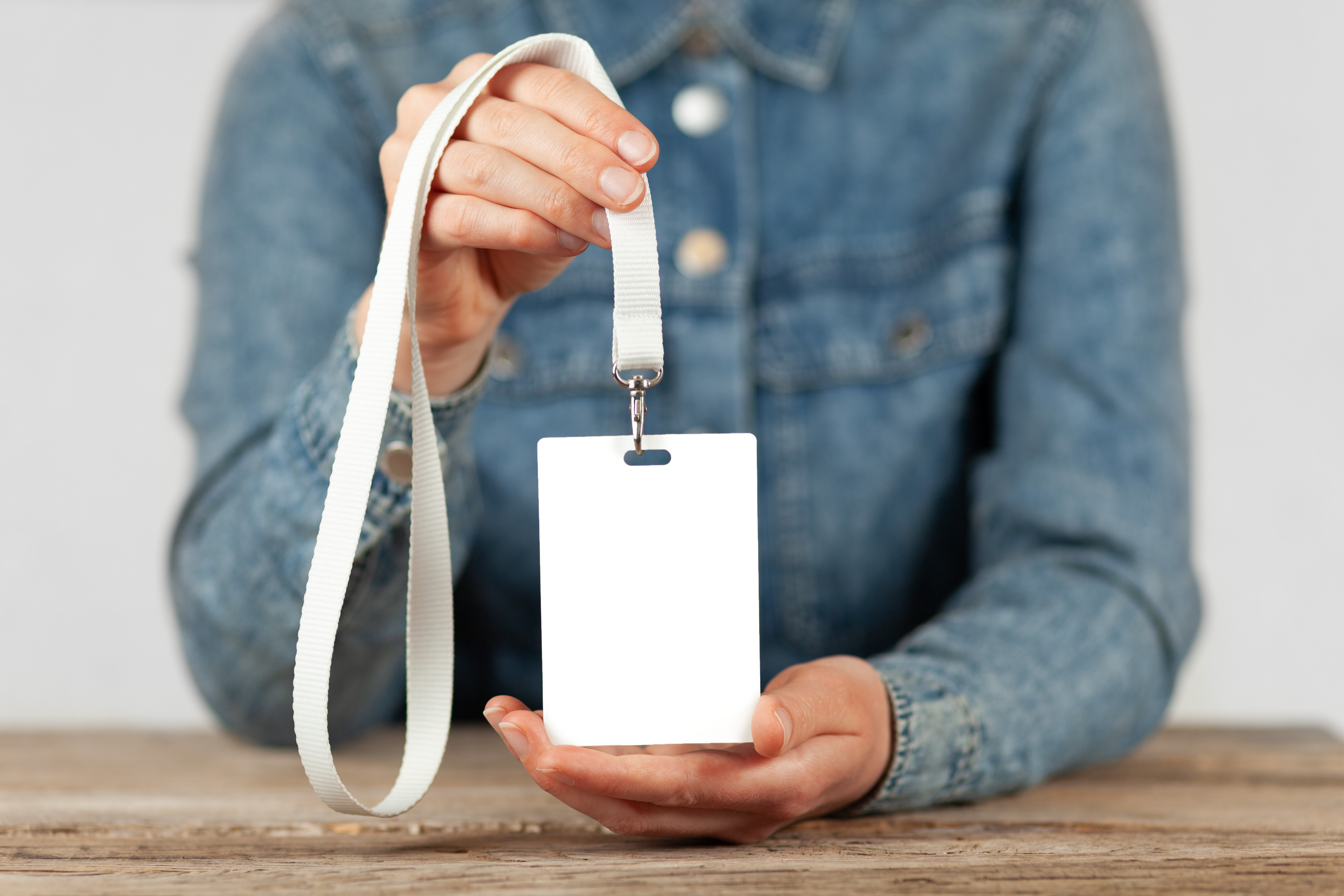 Types of ID card software
Different ID card software brands offer different features depending on your requirements, but all are ideal for handling the data needed for producing ID cards.
CardExchange™ software is an out-of-the-box solution that allows you to easily design, manage, produce, and issue ID cards. With varying levels available, CardExchange™ ID card management software is ideal for organisations of all sizes across a range of industries.
With preloaded designs in the template wizard, you can quickly produce ID cards, or you can have full control over the look of your cards by adding your own fonts, logos, graphics, and any other visual assets you want on your design.
The software also allows you to create technology cards by adding barcodes and QR codes or by encoding magnetic stripes, smart chips, and other smart cards – including popular technology such as MIFARE® and HID.
Starting at CardExchange™ Producer Go and offering functionality all the way to CardExchange™ Producer Enterprise, you can get the level of functionality you require for a budget that suits you.
EasyBadge™ software is as simple as it sounds! With a wide range of functionalities across three different levels, EasyBadge™ card production software allows you to create simple name badges to complex encoded access control cards.
WithEasyBadge™ Lite, Professional and Enterprise levels available, you can choose software that suits your budget whilst still offering flexibility for any business growth in the future.
If you're looking for flexible card production software, CardPresso is simple to use and comes in five levels, each with differing features.
Each license comes on a dongle and offers local storage, so you can take your card design templates anywhere that is required. It also connects with most common databases such as Microsoft Excel, and CardPresso's technical support is available no matter your issue.
You can upgrade from CardPresso XXS to XS, XM, XL, and XXL whenever you need more features, so you can suit your business needs when creating your ID cards.
If you require a high level of flexibility and customisation for your ID card printing, eMedia CS2 ID card design software provides excellent, user-friendly tools.
Customise both sides of your plastic card with text, images, barcodes, QR codes and shapes while connecting with Excel databases to import personal data. With a range of advanced features, including formulas and scripting, you can create ID card management software that suits your business.
Available in two options, Standard and Professional, eMedia CS2 allows for features like image storage, encoding, and more.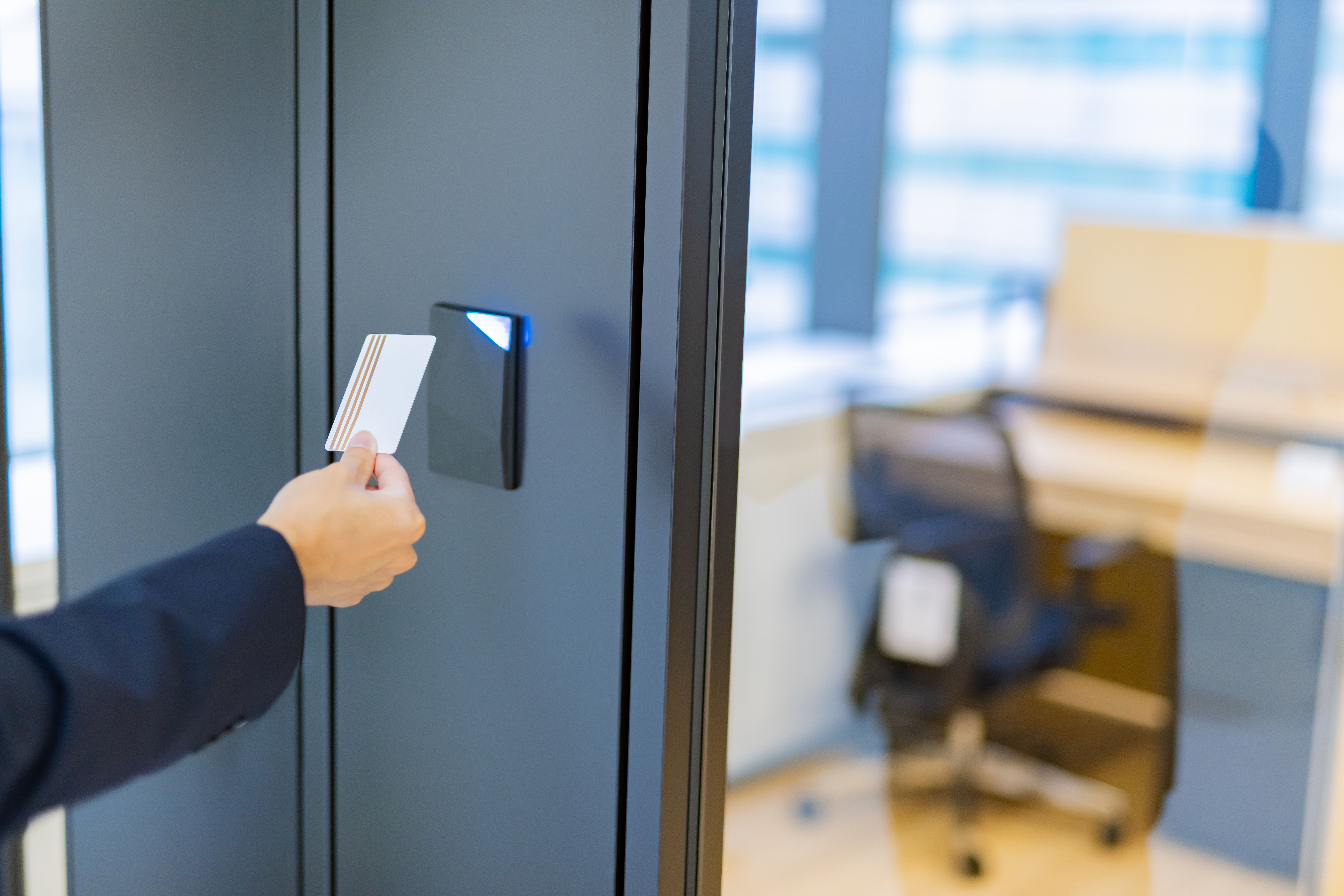 Features of ID card management software
Whilst all different types of ID card software offer different features; there are a number of common offerings across the board. These are crucial to increasing the efficiency of your ID card solution and streamlining the process.
1. Database storage and connectivity
To ensure you can print your ID cards quickly and efficiently, you must be able to add personal data to your card design for each individual in a secure, simple manner. The personal data on an ID card will often include:
• Photo ID
• Name
• Job role
• Expiry date
• Employee number
You may even choose to personalise this more, with information such as office locations and security clearance, if your business requires it.
No matter what information you include, the software you choose must allow easy access to a database. Some ID card production software features an in-programme database for storing information for the ID cards you need to produce and may also provide connectivity options to other databases, such as Excel.
CardExchange™ Producer Go offers a database for up to 200 records, whilst CardExchange™ Producer Premium and other higher levels offer unlimited database records and connection to external databases with no limit.
EasyBadge™ Lite allows for 100 records on one database, whilst the Professional edition allows for unlimited records, and the Enterprise edition is ideal for managing unlimited records from various databases.
eMedia CS2 offers two levels of functionality with databases. The Standard edition connects to Microsoft Excel spreadsheets so you can have unlimited records, whilst the Professional edition connects with any standard database.
CardPresso XXS software allows for connection to common databases such as Excel and Access, or alternatively, you can use the software's Edit View feature to store records.
Databases are crucial to improving the efficiency of ID card printing, and the level of software you require depends on the database you need to print from.
2. Variable fields for easy information storage
Although the design of your ID cards is likely to remain the same, there is information on each card that will change for each one you print. To save time repeatedly entering each individual's information, you must be able to easily populate the information onto your cards.
ID card production software offers a feature called variable fields, where you can drag a field onto an area of your design and assign it to the type of data that you want to show. This will be where your personal data, such as a name and job title, prints.
3. Triggered fields
If your organisation has specified shift patterns or you're hosting events that span several days, you can set your ID card software to trigger a change in the template when certain information is detected.
This is ideal for separating delegates who are visiting on certain days or employees who only work weekends, night shifts, or day shifts. Thanks to the different card designs, you will easily be able to identify the group the person belongs to.
4. Encoding options
Most high-level editions of ID card production software allow for the encoding of magnetic stripes and other smart cards. This is ideal for organisations with an access control system or print release software or schools and campuses that require cashless vending.
The common types of encoding capabilities for ID card production software are MIFARE® and HID.
5. Print on demand
It can be easy to misplace your ID card, and sometimes daily wear and tear take its toll. Cards need to be replaced, and for some organisations, it's crucial to ensure replacements are issued instantly.
When you have ID card production software, you can easily store your ID card design and employee records. This means that in the event of a lost ID card, a replacement can be issued instantly without the need to recreate the design.
This is also ideal for organisations that have temporary staff or visitors on a regular basis, as all you need to do is update your records with the information of the staff or visitors and print the card.
For more information on how ID card production software can streamline your process, please get in touch with a member of our expert team today.