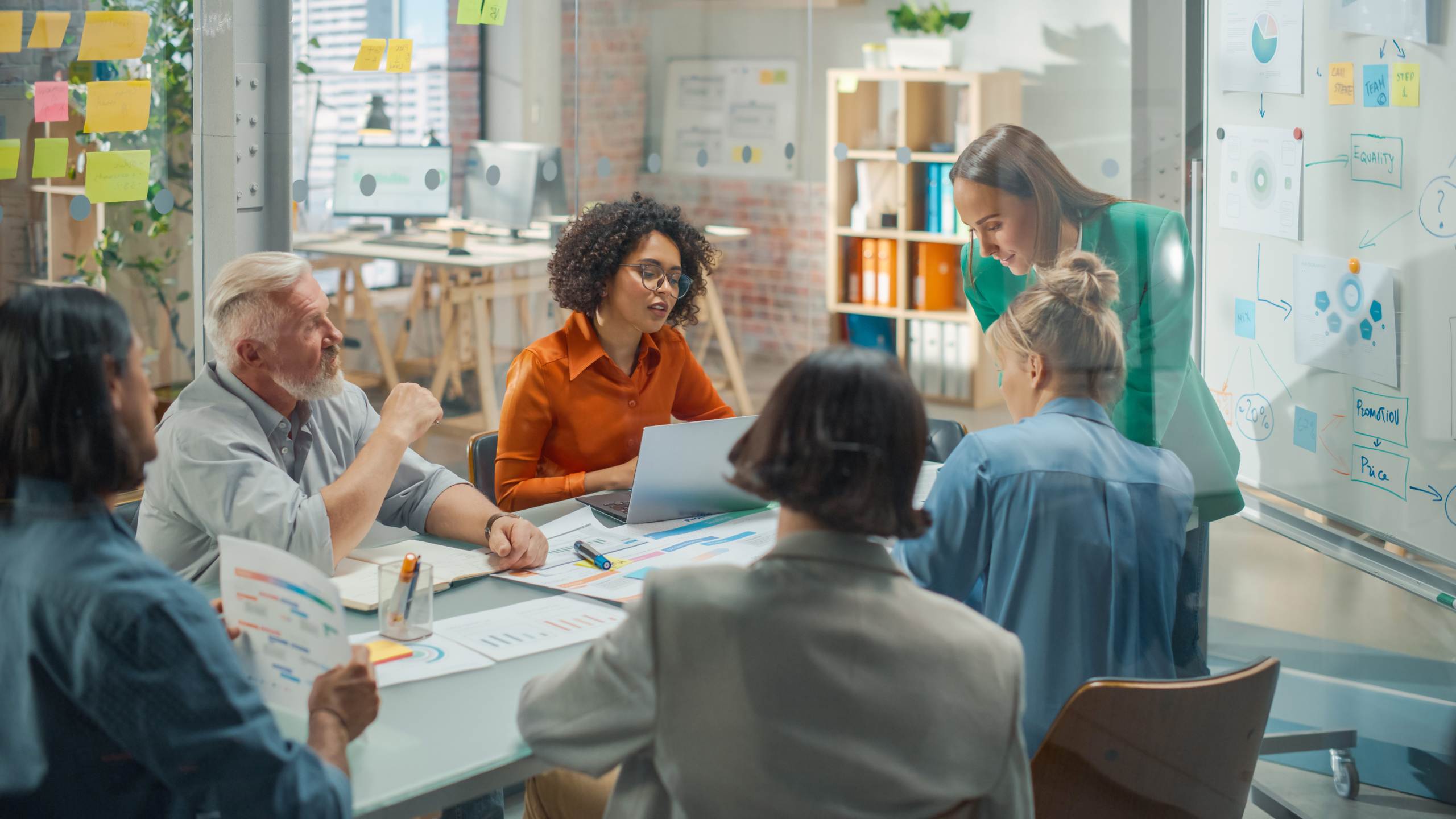 A Guide To Help Write Content That Is SEO Optimised
Blogs
Digital marketing thrives when multiple channels work in tandem to support one another. An example of this is how content marketing and SEO both work to help boost the other's effectiveness. Content marketing will not help pull in much traffic unless SEO optimised and selective keywords are chosen for the content. SEO will not help drive traffic to the site unless there is sufficient content on the site informing Google what the website/webpage is about and which keywords are relevant.
Therefore to ensure that both channels are effective here is a guide to help write content that is SEO optimised.
SEO Title/Idea Creation
The title for any content is crucial to inform not only Google, but the users about what the piece of content is. Gaging between an engaging and SEO optimised title is really a balancing act which when done correctly can help drive further traffic to the website. This in turn should also help improve the rank of the content for selective keywords within Google.
Typically when writing content for a blog, we are aiming to answer a query that users may have. A useful tool for understanding what users are searching is Google. Searching generic queries within Google can produce further more detailed questions that should be easier to rank for.
Not only does using Google help with content ideas but also shows us what keywords our competitors are using/not using. Looking at the example above we can see that the website ranking for this search query isn't using any keywords within their Page title/H1 title to optimise their content for this search term. What this means is that using very basic content optimisation we should be able to outrank this website for this search query.
Headers
The headers in a blog is an essential part of optimising a blog for SEO. Headings help us to structure our content and allows Google to understand further what the content is about.
Google looks at the heading structure as a tier list of importance, by this I mean that Google will deem the phrase within a H1 as more influential as the phrase within a H3-H4.
Typically in SEO we like to structure our blogs with a single H1 (title) and each section of the blog separated by H2's (H3's if there is a subcategory within the H2).
Ensuring that there are keywords within the headers of the blog is a must for content optimisation. As stated above, Google understands the headers as a tier list of importance, so ensuring that we include a natural selection of keywords within the headers of the content means that Google can understand which keywords are relevant to the content.
Keywords
Keywords are the foundation of SEO. Without understanding which keywords you want to focus on then all SEO and content marketing efforts will be built on weak foundations. What we would suggest is that you find relevant keywords that associate with your main target keyword. By targeting these keywords, you will more effectively build a natural authority for the websites main targeted keyword. Remember, making sure that your websites content consists of a natural selection of keywords will help avoid Google seeing your website as a clean manipulation of the algorithm, plus it will help drive more traffic to your website.
Learning how we can slip these keywords into content naturally is an essential part of ensuring that the content is optimised for SEO. We are not only just writing this content for Google to understand what keywords or phrases we want to rank for, but we are also writing this content to answer the users queries.
Anchor Text
Anchor text is the text that we use to display a link. We use anchor text as a way to inform Google what phrases the targeted page is relevant to.
As a part of SEO, it is crucial that we make sure the anchor text directing people across the website is correct and not over optimised. Google is looking for a natural but relevant percentage of keyword anchor text. By this I mean that if we use the keyword "SEO" for all links directing towards Square Media's SEO page then Google will see this as a blatant manipulation of anchor text and therefore deem us "over optimised" and lower the organic ranking for this page.
Instead what we are looking for is a variety of relevant keywords surrounding the topic of SEO. For example:
SEO
Search Engine Optimisation
SEO Services
SEO Company
SEO Marketing
Another technique of using anchor text affectively is to avoid using any and all punctuation within the anchor text. This is because as users on Google we tend to type exactly what we are looking for without much exaggeration. Therefore users tend not to use punctuation such as exclamation marks, commas and other forms of punctuation. Typically the use of a question mark is used within the H1/Title or page title which is a more specified way to attract and rank for the specific search query.
A general SEO practice is to avoid using generic terms that do not specify what the targeted page is relevant to. Terms such as "click here" and "this" are not effective uses of anchor text. As stated above, what we and Google look for is a natural selection of keywords that are relevant to the services/offerings of the page we are linking to.
Internal Links
This point is more directed for a user experience perspective. Whilst adding any internal links within content it is typically best practice to ensure that we include a 'target="_blank"' tag to each link (internal and external). What this tag does is opens the linked page in a new tab on the users browser. By doing this it means that the users does not leave the website/page after clicking the link.
The easy way of doing this instead of manually adding the tag into the code is to edit the "Link options" within WordPress. Then tick the "Open link in a new tab" option within the edit menu. This should add the tag into the link.
External Links
When writing content for a website it can be very useful to source another website to show that the information you are presenting is backed up by another website. The issue is when sourcing another website is that we are giving away our websites "link juice" (websites authority and power). To combat a typical SEO practice is to add a 'rel="nofollow"' tag within the link (also known as a nofollow link).
In order to do this you will need to add this tag in manually. The easiest way to do this is to:
Select the "open link in new tab" option
Find the link within the code (select the text option in the top right)
Notice that by adding the "open in new tab" option that the following has also been added
Remove the highlighted "noopener" and replace with "nofollow"
Adding a nofollow link can also be useful when linking internally towards pages that we do not want to rank. Pages such as About Us and Contact are pages that we do not want to direct "link juice" towards as these are pages that we won't rank within Google.
Alt Text
Alt text is a tool that allows screen-readers to understand the what an image is displaying. They do this by reading the text within the "alt" tag. Google works in a similar way. As the algorithm can't physically see and understand what an image is displaying, it uses the alt tag to understand what the image is showing. As a part of search engine optimisation we can use this as an opportunity to insert relevant keywords and phrases into the alt tags of images.
Adding alt text to an image is a fairly simple process. Within the image selector in WordPress you should see the image details appear on the right side of your screen. Within this section you will find details such as the image title, pixel size, alignment and of course, alt text. Simply filling in this option will ensure that the image will display an alt tag for Google or any screen reader to crawl and understand what the image is displaying.
This is just a very basic guide to writing for SEO – if it's not something you want to do, or something you want to know more about, feel free to get in touch