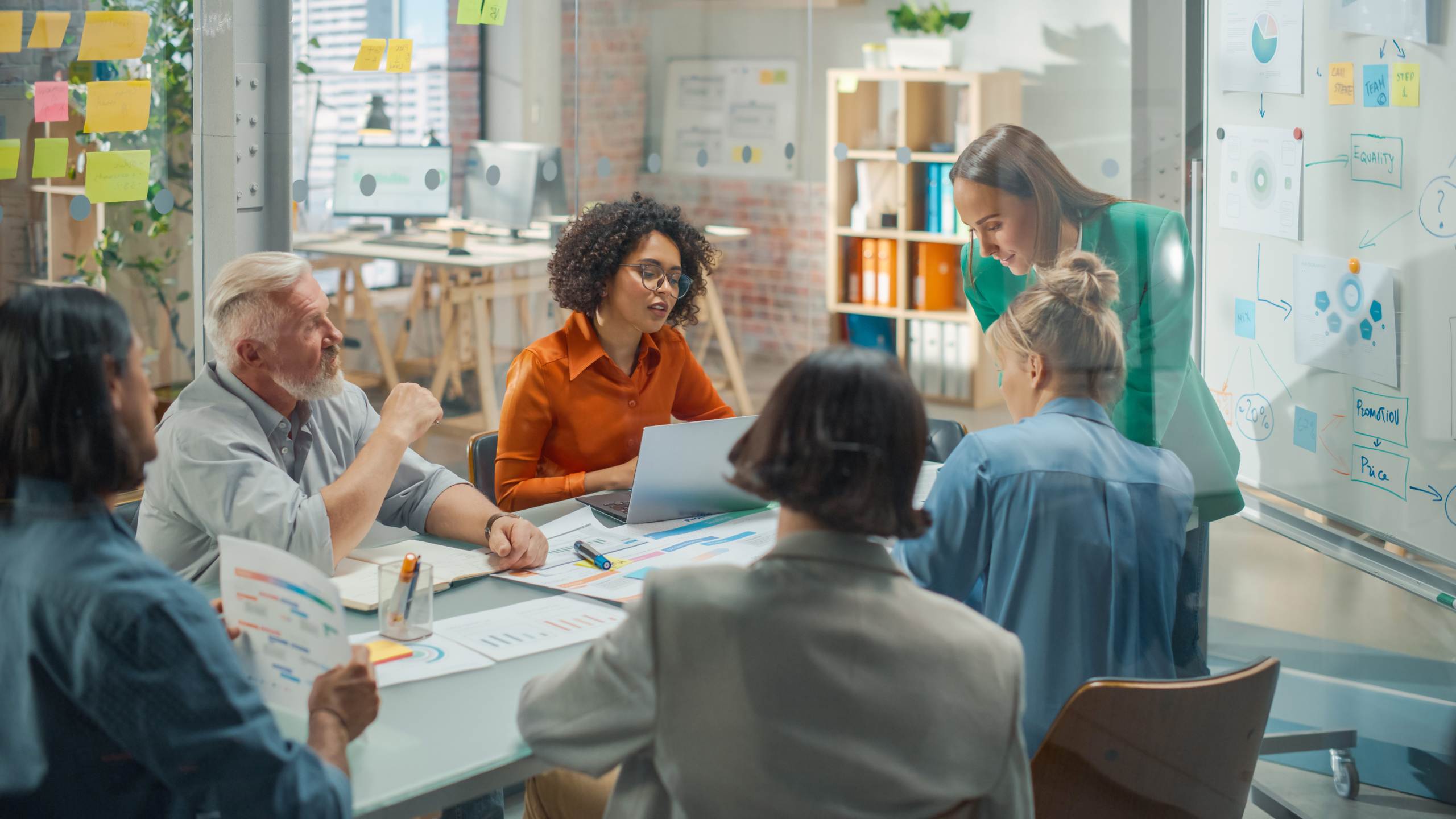 A Guide To Growing Your Social Media Followers in 2022
Blogs
Social media marketing should be an integral part of any business. Think of social media as an additional doorway within which you can build a sustainable revenue stream. Your presence on social media can often be one of the most challenging things to get off the ground.
Businesses across a variety of sectors and markets fall into this trap of posting the same repetitive content day in and day out. In fact, believe it or not, there're still many businesses across the UK that have absolutely no presence on social media at all. This is because getting started with social media can feel overwhelming, stopping businesses just like yours from reaping the rewards.
Social media continues to be one of the key survival tools for businesses to thrive in competitive markets, especially in 2022. Once you've got to grips with the basics of social media, you'll recognise the power it has to build communities, encourage user engagement and drive traffic to your website.
In this guide, we'll be outlining 7 effective and actionable ways to grow and nurture your social media community as well as some tactics you should probably avoid.
The importance of Social Media Communities
Before we dive into how you can grow your social media followers, let's explore some reasons why you would want to do this. Whilst most of us are more familiar with using social media for pleasure, it's also a fantastic tool for marketing when utilised correctly of course.
The long and short of it is that social media is great for increasing your business's reach. It helps expose your brand to more potential clients or customers as well as build a reputation for your brand. Having a strong social media presence reinforces your brand image, and with the right content, it can assert your business as a trusted thought-leader in your industry.
Many marketers would argue that social media followers are simply a vanity metric, a metric that is not advantageous to your business. To some extent this is true, however, an engaged social media following can effectively spread the word about your campaigns, initiatives, products or services.
The term 'engaged' is crucial here, it's very possible for brands to have thousands of followers across the various social networks who never read their content, interact or click on any links. These followers will bring next to no value to these businesses, and it's likely their communities will be getting no value either. In these circumstances, smaller pools of actively engaged followers are much better than thousands of dis-engaged users.
Social media communities are social units that effectively promote a feeling of fellowship via shared characteristics, interests and goals. Social media marketers are responsible for growing and nurturing these thriving communities.
7-Ways to Increase Your Social Media Followers
So how can your business grow an engaged social media following? Let's explore some simple yet effective tactics. Bear in mind that not all of these tactics will be applicable to your business. To get the best results, you'll need to conduct research to identify how and where your users choose to spend their time online and what types of media they prefer to engage with. For more information about customer research, download our persona development template to get started.
1. Utilise Video Marketing
86% of businesses are using video within their wider digital marketing strategies. Why? Because 88% of people say that they've been convinced to buy a product or service by watching a brand's video.
In 2022, creating high-quality videos is more accessible and affordable than ever before. No longer does your business need a Hollywood budget, you simply need a smartphone and a good concept. Don't forget that people spend an average of 19 hours per week watching online videos, a leap of 8.5 hours in just the last 4 years.
Short-form video has exploded in popularity thanks to the debut of TikTok which currently has over 1 billion monthly active users. A recent survey also found that short-form video also has the highest ROI of any social media marketing strategy.
So how can your business capitalise on this upward video trend and get a leg up on your competition? Today, brands can create their own sounds, filters and challenges that have the potential to go viral, although this one may be more applicable to larger businesses.
A good starting concept that you can film and produce yourself is a product or service demo. The algorithms utilised by the major social networks will likely serve your content to users who have expressed a pre-interest in what your brand has to offer. A demo, reveal or teaser can be incredibly effective because it doesn't require a large budget, it has the opportunity to go viral, and builds buzz around your brand. Get it right and you'll have new followers returning to your profile for more content.
2. Run a Competition Campaign
Launching a social media contest or competition is a great way to increase your brand's engagement, followers and leads. According to a recent study by Kontest, an average of 34% of new customers are acquired through contests. In addition to this, brands that run competitions on Instagram grow their followers 70% faster than brands that don't.
Giveaways, contests and competitions are fun, interactive types of content that can bring great results to the businesses that host them. They're a cost-effective way to propel your brand's reach and encourage new, engaged users to follow your profile.
All sounds good, right? It does, but there're some other factors you need to consider. Creating the right strategy and ensuring your idea follows the rules and regulations around social competitions can be a bit of a minefield. Each social media network has its own guidelines around what is or isn't permitted on its channels. So, before launching your competition, you'll need to ensure your promotion fits within the channel's regulations.
Even in 2022, people can't resist a freebie or a giveaway and they'll be more than willing to promote your brand in order to do so. To get started, your business could offer one of your products or services for free to the lucky winner. Attach a number of actions that will make this a fair trade for entry, for example:
"To enter our giveaway, please complete the following actions:
Follow our Account
Tag 3 friends and ask get them to follow us
Share this post to your story
You're done!"
In addition to this strategy, there're various other contests and competitions your brand can explore, get creative!
3. Proactively Manage Your Community
A crucial but hugely overlooked tactic when it comes to growing your social media community. In most circumstances, the main goal of marketing is to attract the attention of users, generally at the lowest possible cost. Unfortunately, it's becoming increasingly more challenging to hold and maintain this interest. Introducing, proactive social media management!
Proactive social media management is about fostering a sense of community throughout your business's online properties. Replying to comments and feedback, sparking conversations and settling enquiries. It's worth noting that a real social media community goes further beyond just the volume of messages or likes on a post.
The quality of your community will ultimately be determined by its engagement; do your users speak to one another, is the sentiment of most comments positive, and do users share successes? If you answered yes then you've likely got a strong social media community.
Unfortunately, there isn't a quick win to unlock community engagement. One thing we will say however is modern consumers expect more from your business. They need to feel valued and above all, listened to. By nurturing your community, you will have a greater opportunity to retain existing followers with the potential to attract new prospects.
4. Share User-Generated Content
User-generated content, or UGC, is original, brand-specific content that is created by consumers. Up to 87% of brands are currently using UGC to share authentic content with their followers, and we expect this to continue growing.
Consumers are considerably warier around brands than ever before, whether that be down to their values, politics or other ethical issues. At a time when trust between consumers and brands is fragmented, UGC is a good bridge that helps reinforce consumer confidence. About 92% of consumers trust reviews and recommendations shared by people, as opposed to online adverts.
It's quite easy to understand why user-generated content is so effective because it's not being created, photoshopped or enhanced by marketers.
Creating a UGC strategy is easier for big businesses, but it can be achieved for SMEs too, your customers might just need a touch of encouragement. Similarly, with online reviews, explore ways in which your brand can encourage its customers to share their experiences online. It could be in the form of a hashtagged campaign or some sort of promotion.
A final word to wise on UGC, always obtain consent or permission to use the creator's content. Too often we see brands getting into a spot of bother after using content which isn't theirs.
5. Optimising Your Social Media Profiles
Another thing we see a lot of nowadays is non-optimised social media profiles and it drives us loopy! We're talking about the businesses that use variations of their logo across their different channels, mixed-up bios and absolutely zero brand consistency.
Of course, this is a bigger deal for us perfectionist marketers, but consumers will also spot brand mishaps too. Optimising your social media profiles is a relatively straightforward task for you to do. You can use the following steps to ensure you've covered everything you need to.
Optimise all of your profile bios, we'd suggest creating a short and long description of your business to ensure it can be used across all of your channels. A short, easily digestible paragraph that explains who you are and what you do should do the trick.
Check and update all of your profile imagery to the same high-res image. Using the same image across all of your social profiles will ensure your brand can be recognised easily wherever you post content. This rule applies to covering images too.
Evaluate your tone of voice, it's usually good practice to adapt your written content for the channel you're publishing on. However, your tone of voice should remain consistent throughout all of your communications.
Review and update your contact information, addresses, links and other information you might include on your social profiles. This ensures your users can get to where they want to be without any issues.
6. Use Relevant Hashtags
The power of the hashtag is far from dead, despite what you may have heard. Whilst hashtags don't directly increase your followers, these specific and unique keywords help make your content more discoverable on social media platforms. By using the right hashtags, social media users will be exposed to your business based on their interests.
A rule of thumb to follow is to keep it simple and relevant, any hashtags that are long or difficult to spell probably won't bring much awareness to your post. Also, be wary of using hashtags that contain multiple words; you'd be amazed at the number of profanities or offence terms you can mistakenly build out of some words.
Each channel will have its own optimal amount of hashtags that you should use. Studies have found that using more than 10 hashtags can reduce your post engagement by 68%. We've included a breakdown below which outlines the recommended number of hashtags to use per channel:
Instagram: Allows up to 30 hashtags but optimal engagement suggests anything lower than 9 works best.
Facebook: Arguably has the least effective hashtags but if you are going to use them, we recommend just 2.
Linkedin: Recommends using a maximum of 5, any more than this and the algorithm may flag your post as spam.
Twitter: As you'll likely already know, has a restricted character count, avoid using any more than 2.
Pinterest: Recommends using just 2 hashtags to improve the relevancy of your content.
TikTok: Use between 4-5 hashtags to enhance your reach on the platform.
7. Create High-Quality Visuals
As we discovered within the video marketing section; content that is created with visuals is more engaging and interesting for your users. In a world where our social feeds are inundated with ads, memes, videos and other content, your content needs to include high-quality visuals to stand out.
Around 84% of all marketing communications include visual content, but not all of which will be captivating enough to hold the user's interest. Content with relevant imagery gets up to 94% more views than content without images and is 40x more likely to be shared on social media.
Visuals enable your business to articulate complex processes or messaging in a succinct and engaging way. Media like infographics are a great way to engage your audience, expand your reach and encourage users to come back for more. Infographics can also increase website traffic by up to 12% too.
When it comes to creating your visual content, the actual design of your posts should be informed by your brand and/or style guide. There are various paid and free tools available for you to use to craft your graphics.
Follower Growth Tactics to Avoid
We've all been there, trust me. When you've been watching the same number of followers that don't seem to budge. No matter how frustrating it may become, do not do any of the actions below.
Purchase Followers Online
Never, and I repeat, never purchase followers online. We're not saying this because it's dangerous or anything like that, it's just completely pointless! Still, in 2022, so many people are under the illusion that the purchasing of fans and followers is a shortcut to building a massive online community, this is NOT the case.
Essentially what you're doing when you purchase a number of followers online is granting a tool the permission to connect various bots and fake accounts to your profile. These accounts will become more of a problem than their worth.
Follow-4-Follow En-Masse
Okay, so there're some exceptions to this one. It is totally acceptable to follow businesses, brands or users who are in some way related or could be interested in your business. We would recommend following brands in your local vicinity to enhance your local presence.
We would not, however, recommend following as many users as possible in order to get a follow back. Social media networks are also now very quick to detect this and stop it from happening.
Social Media Marketing at Loop Digital
At Loop Digital, we specialise in all things social media. From organic, community-based content to social media advertising. We recognise that it can be a challenge for businesses to find the time and resources to get their social strategy off the ground, that's why we're here to help.
If you're interested in growing your social media presence, check out our new social media packages or get in touch with our wonderful team today.