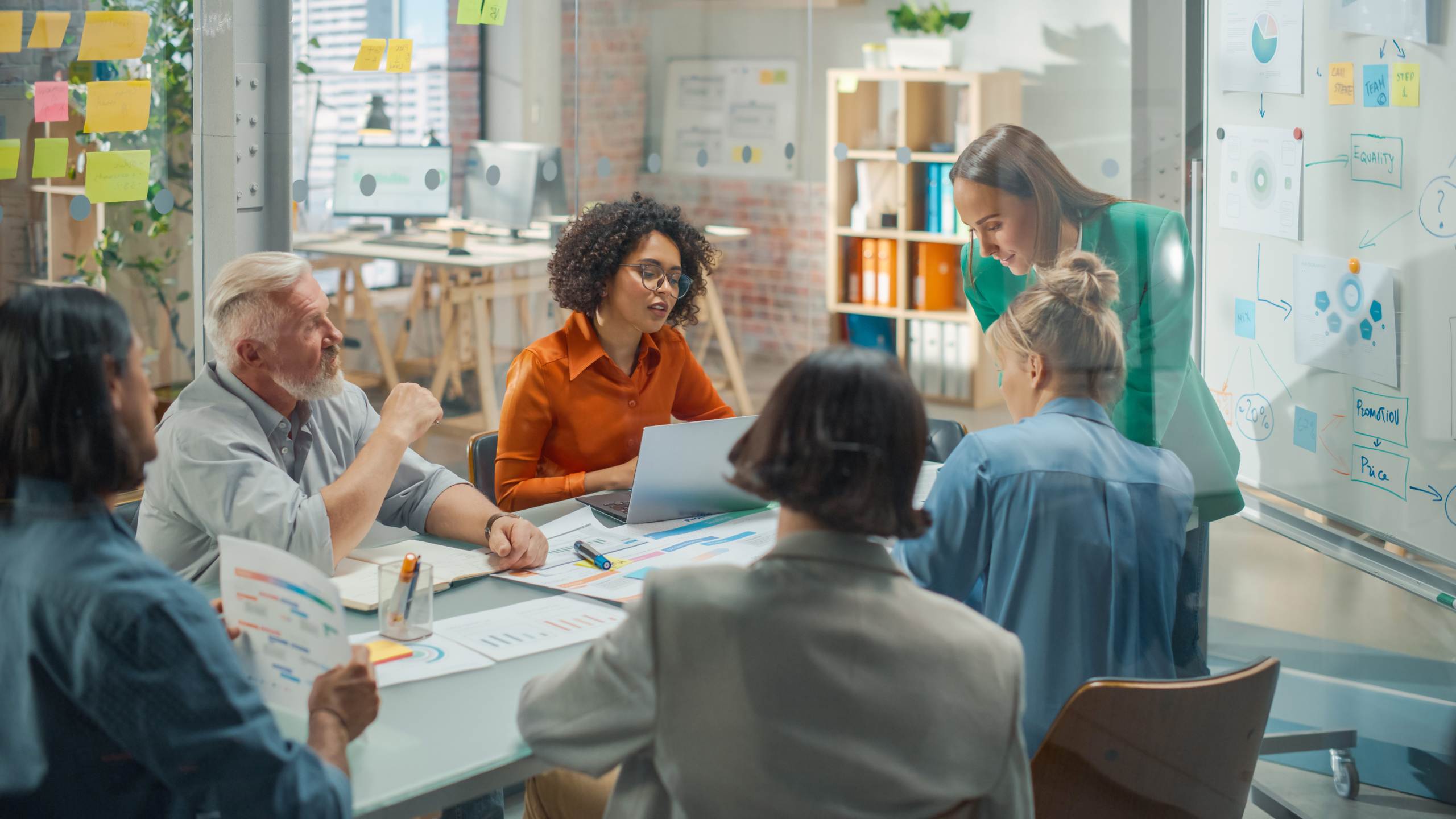 A day in the life of an accountant
Blogs
A day in the life of an accountant
You may be asking 'What does an accountant do all day!'. Darsheel has the answers for you right here, and it's not all number crunching.
Let's get number crunching
Now, you may be thinking accountants crunch numbers all day long, that may be right to a certain extent but with the technological advances in recent years, accountants have become more of business partners to clients. We play a huge role in every client's business and never stop learning. In all honesty, a day in the life of an accountant can involve a lot of different things.
No two days are ever the same, especially in a dat at Crouchers!
The coronavirus pandemic has changed the way we all live and work – quite possibly for good. The level of transformation has been enormous – no matter what profession you work in.
It's difficult to come up with an accurate description of the daily life of an accountant because the field is so broad, with so many variations, and no two accountants will spend their days doing the same kinds of work. This is a good thing, though. I will take you through my typical day, and this would vary massively, especially during the tax month of January and depending on your job role.
7 am Getting focused for the day
My day starts with waking up by 7am and rushing through things to reach the office by 8:30am. Once I get to the office, after greeting my colleagues, I have my first caffeine fix! A very specific fix – 2 cappuccinos both with double shots of espresso. Now, I am ready for the day.
First, I check my diary to see what I have planned for the day. Planning is key – just like with tax planning, you don't want any surprises, which is why we help you with all the information on our website. I would then update all the work schedules (this is where we list all the jobs we have in – I sort this by the date the job came in and by the filing deadline). I then look through my emails and start replying to them one by one. Today's emails include:
A client is asking whether he can purchase and electric vehicle through his company – an excellent choice.
Another client wants a copy of his accounts for the last 2 years – which we can easily produce thanks to Cloud Accounting.
Finally, the last email is from the financial controller of an IT company asking for more explanations on the management accounts I had completed yesterday.
11am Meet with Clients, that's what it's all about
At 11am I have a client meeting. I prepare for this meeting and spend time reviewing their accounts for scrutiny during the meeting, I will have their tax liabilitiesand where possible, future projections ready at hand. The client also wants to discuss inheritance tax and passing on their farm to the next generation, I will go through this in depth with them and a step-by-step process created for the meeting with key topics to discuss, such as planning opportunities, tips to save tax in future and general business advice, including how to enhance their business and profits.
I really take the time to understand their goals and ambitions, which is why you should choose Crouchers, we have the time and dedication to give our clients the service they deserve.
1pm Lunch with the family
At 1:00pm I have my lunch. This is usually at home as I don't live very far from the office. I take this hour's break to have a rest and see the family. This helps me focus and get prepared for the afternoon. A large part of the work performed by most accountants is meticulous. We must keep up with accuracy and thoroughness in the majority of our daily undertakings. This can be stressful at times but having a great team and support around you is what makes the difference.
2pm Accounts preparation and review
Back in the office after lunch, the office at Crouchers is an open-plan space, so the sound of a phone ringing is a constant background noise. Clients ring in with queries and want general advice by taking advantage of our knowledge. This knowledge is gained via serious hard work and dedication, and it is continuous as tax regimes change! The team at Crouchers is brilliant, we have open discussions as we pick each other's brains on different scenarios that have been put to us by our clients. It is important that we share knowledge amongst us and see how best we can help the client and give the best possible advice.
In the afternoon, I prepare accounts and review some VAT returns to send out to clients. I also check through reconciliations and make sure the basic ledger accounts are accurate. I then finalise financial accounts which is very important for any business organisation.
After all, a tallied balance sheet is one of the best feelings ever!
I prepare letters and include all the financial information – this is then ultimately relayed to clients to help them understand exactly how they have performed.
5pm Winding down
The day usually ends at 5:00pm, occasionally I stay in the office later depending on the workload and when I feel like I'm on a roll and cannot leave a job at a particular stage! Some evenings are spent at Annual General Meetings for clients or just having a chat with the boss about future plans and helping Crouchers be the best accounting firm – which is something we are always striving for. Going to the gym after work is vital – I do this most days, this keeps me fit and active as accountants do sit for long periods and stare at screens all day
Summary – Accounting is not what you think
Yes, the stereotype does have some truth in that I crunch numbers all day. My calculator has seen better days, but my job is so much more than that. It's an opportunity to work with and help business owners achieve what they want from their businesses. This brings me fulfilment and engaging with a variety of businesses from sole traders to large multi-million-pound businesses is what I enjoy.
I hope this snippet of my day gives you some insight into what it is like working as an accountant, if you would like to find out more about how we work or how we can support you or your business, please get in touch with us.