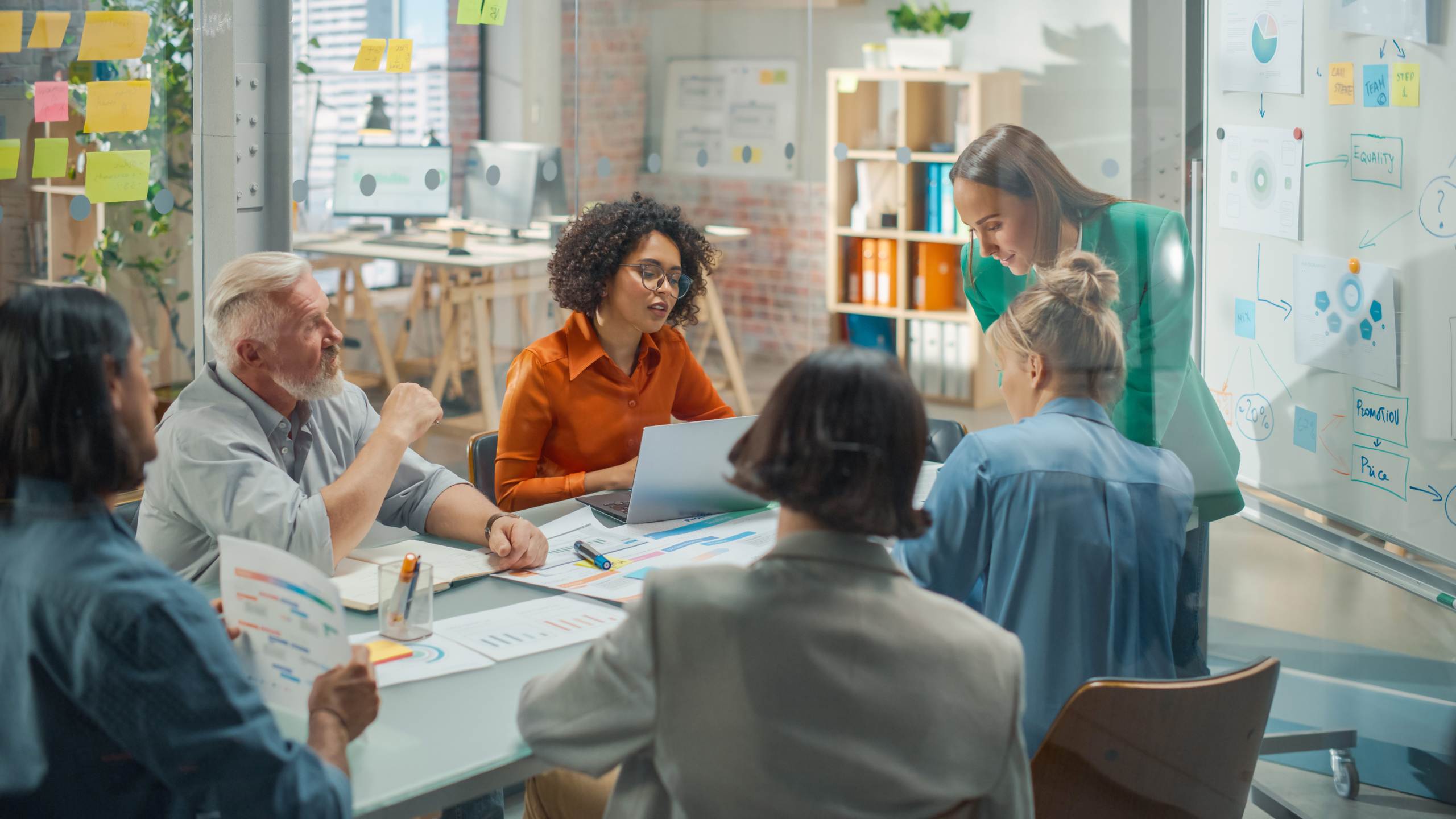 5 Current Challenges Wholesalers are Facing
Blogs
Wholesale businesses have been a lynchpin in our global supply chains. They have traditionally held a critical part and have demonstrated real value to their customers and local businesses.
The success of their model has been built on having local stock for a local market (be it national, regional, or county). They buy in bulk, getting better terms, hold large stocks and then have good logistical operations providing a speedy supply.
The value this provides to their customers, is no working capital tied up in stock, lower shipping costs, immediate availability and shorter lead times. It's genuinely been a win: win but increasingly wholesalers are facing bigger challenges and more threats than they ever have done, as the place they occupy in the supply chain is coming under increasing pressure.
1. Margin Pressures.
The rise of online selling and the ability for end users to shop around for the best price means that wholesalers have seen real margin pressures on the items they sell. They need to stock goods that are in demand (otherwise they will have written off dead stock) and consequently these items tend to be available from multiple sources or have numerous competitive alternatives. Competitive market conditions like this means that price pressure is almost a constant.
The behaviours of online retailers who tend to promote lowest price to win traffic and orders creates increasing difficulties and noise for wholesalers to manage.
These price pressures mean that to be an effective wholesaler, simplicity and efficiencies are required. Wholesalers want standard product. Product that really doesn't need touching or handling much. Goods get booked into stock, an order comes in, the item is picked, packed and despatched.
The more automation, less intervention in that cycle (particularly human) and ease with which it happens the better. This is where the wholesaler can improve their margins by driving efficiency gains. (The Amazon model)
2. Buying Groups
End users have become wiser. They realise that there are at least 3 layers of margin they are paying for and they want to cut at least one of these out (why wouldn't they). This means they want to buy direct from the importer/wholesaler, or they want to go direct to the manufacturer.
Wholesalers don't want to lose a volume buying customer (the reseller) for the sake of a single order, so they tend to resist this, and manufacturers really don't like low volume single orders. For these reasons its been hard for end users to circumnavigate the supply chain.
This has seen the advent of buying consortiums or groups. These organisations pool resellers and end users individual demands enabling them to comand better pricing and to take large enough volume orders direct to higher levels in the supply chain. With increased logistical capabilities providing more drop shipping capabilities this really has become a threat to the traditional wholesaler.
3. Customization
We live in a world where the demand for customization is increasing. Customers / consumers want to be able to bespoke what they're buying, whether its a different colour or unique functionality, or personal branding we want to make our own mark on what we buy.
This links back to problem one. A wholesale business model lends itself to standardization not customization.
Customization means handling, unpacking, adding to or changing, re-packing and dispatching. It means complex order processing, quality checking, differentiated pricing models.
This trend is another driver for customers to want dialogue direct with manufacturers. It also means manufacturers are seeking direct dialogue with consumers so they can obtain voice of customer feedback and use it in future designs or R&D.
4. Technological Advancements
This is more market specific and certainly isn't a concern for some sectors, but there are others where this is now a real problem. As previously mentioned wholesalers buy in bulk. They get better terms for doing this, it means they have the stock holding to support their clients, and they have reduced shipping costs.
Buying in bulk normally means containers and these can only be transported by sea and road freight. Depending upon country of origin a wholesaler is now typically looking at a 6-12 week lead time.
They now have cash tied up in goods in transit (in many cases goods are paid for freight on board). Let's forget about the fact that goods are at risk because hopefully they are insured.
Now the wholesaler is waiting for approx. 3 months to get their goods. In some markets by the time the goods arrive they are already obsolete! Technology has moved on that quickly that the product is no longer current, in demand or fit for purpose.
Another variation of this is that market pricing has changed whilst the goods are in transit. The result at best is margin erosion, worst case it's a loss or non saleable stock, depreciating as an asset until its written off.
5. Macro Factors
As if the previous four challenges aren't enough. There is a now a perfect storm of issues for wholesalers to contend with.
i.) Raw material shortages – meaning product is scarce, there are manufacturing shortages, global stock-outs and a shortage of products available.
ii.) Fluctuating prices – linked to the above this means that raw materials prices are increased as demand outstrips production. These fluctuations are volatile and generally outside any normal tolerances making it impossible to hold or honour any existing agreements.
iii.) Container prices – these are at an all time high. £20,000 to ship an empty container. This means that orders are being held from being placed until a container can be fully filled and again competition for containers is fierce.
iv.) Driver Shortages – adding delays to freight times, risk to perishable items that they are in transit beyond shelf life, and the increased costs of Demurrage.
All of this puts the wholesaler between a rock and a hard place. They face the frontline customer / consumer noise. They battle for customer retention and deal with the complaints of stock outs, overdue products, increasing prices etc.
At the same time they are trying to navigate the supply problems. Trying to source goods, trying to replenish stocks, finding alternative manufacturers or supply routes, fighting for priority with freight forwarding companies, managing increasing costs.
The Future of Wholesale?
So with this backdrop of challenges and problems is there a future in wholesaling? Absolutely and we need look no further than everyday giants such as Amazon & Wayfair to evidence it.
The answer is two fold in my opinion.
Wholesalers have to get really good at what they do. By this I mean maximum automation. Reduce inefficiencies and wastes such as picking errors, despatch errors. Inventory control needs to be effective, maximising the number of turns possible. The customer experience has to be really good, (eg easy to navigate webstores, live stock information, easy cross-sell up-sell, clear consistent communication on order status, etc)
Value – adding services. Here is where the wholesaler can add value back into the supply chain and really cement their position. A simple example is drop shipping to their customers customer. The increase in IOT means more things connect with each other, communicate, provide data and this means that we are building complexity back into things. Whilst wholesale doesn't lend itself to complexity its here that allows the creation of value adding services.
Eg – can the wholesaler take 2 products and assemble them to sell a kit?
Or – can you use order patterns to pre-empt the next one and proactively call the customer to tell them they are due to order.
Branding solutions to create bespoke products
The above are some simple examples, but all of these provide opportunities for wholesalers to add value, charge additional fees and improve margins, whilst protecting their position in the supply chain.
At the same time the leadership needs to keep looking at the market they serve, with an emphasis on ensuring that they are always current and up-to-date. For example how are the current global challenges effecting the purchase decisions of consumers? What are they being forced to buy instead and is that change temporary of permanent?
The challenges in Wholesale are very real and it's pressure that has been mounting for some time. However it's also a golden dawn for wholesalers to re-establish where and how they fit into a given markets supply chain.
At CMC we help business owners to prioritise and navigate how to address these problems. Jon was the Managing Director of a £23m Wholesale business with £6m of stock and over 1,000 product lines, so is able to call upon his first hand experiences.
If you'd like to book a free no obligation chat with Jon please don't hesitate to contact him jon.corns@cmcbusinessadvisers.co.uk