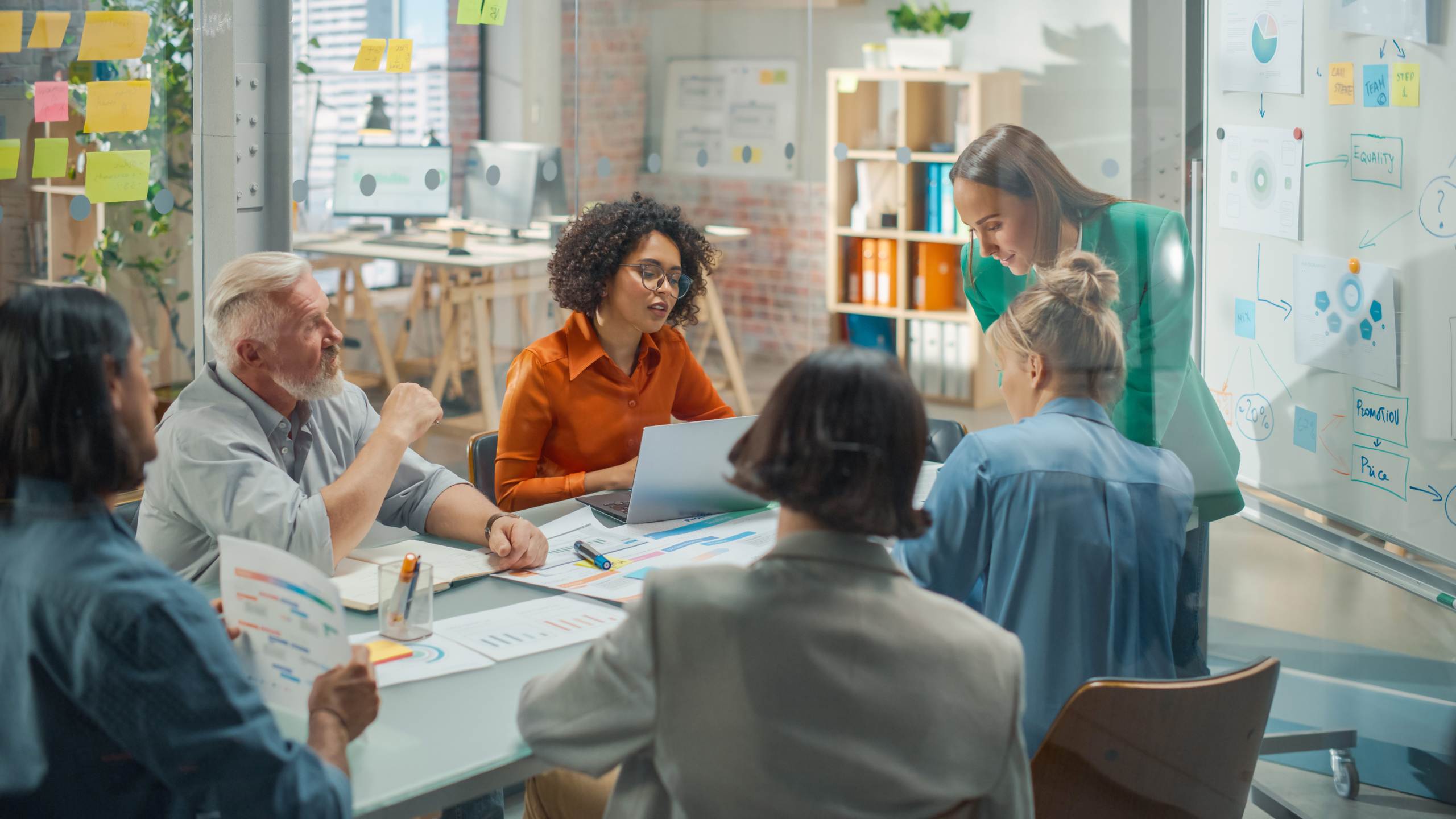 4 Benefits of Mezzanine Floors
Blogs
As your business expands (whether that be in terms of staff headcount, customer orders or storage space for stock), your actual workspace can't always keep up. In fact, before you know it, space is at a premium and it's having a negative impact on your business as productivity and efficiency take a hit. Thankfully there's a quick, cost-effective solution that won't involve relocating your entire business… yes, you guessed it – a mezzanine floor installation!
You can virtually double (sometimes even triple!) your existing workspace without having to move your business to a new location just by installing a mezzanine floor in your current building, saving you both time and money in the short term, and working to provide a viable, practical solution that works for today and the future too.
It's probably pretty obvious by now that we love a good mezz! We've installed hundreds of them and seen firsthand how they have helped clients and their businesses. If you're not sure what exactly a mezzanine is then click here to read our blog to get you started. But if you're sitting there thinking, ''I know what a mezzanine floor is, but what benefits could it bring to my business compared to other options?'' then read on – you won't be disappointed!
1. Increase space
At Cubex we're passionate about making space for business to grow which is why we love mezzanine floors. One of the greatest advantages of installing a mezzanine is the immediate additional space it provides within your existing premises… why move if you don't have to, right? Maximising the use of a building's space while creating a distinct separation between working areas (such as production, storage, management meetings and communal areas) is hugely beneficial when it comes to the efficiency of your business and, in turn, your revenue.
When it comes to ways of working, just think how much easier things would be if there were segregated areas for different teams to work from, more space to display products or store surplus goods, or even reduce overcrowding in high-traffic areas of the building? Well, with a mezzanine floor installation you can create exactly that with an additional level of floorspace to optimise day-to-day business operations.
2. Save time and money
Er, hello… who wouldn't want to save their business (or themselves for that matter) both time and money? We certainly would! And this is another reason why mezzanine floors are just so marvellous! We've touched on it already, but if your business is running out of space then re-locating is one option. However, that can be very costly, the paperwork is never ending and there is a risk your business would be out of action or operating with a reduced workforce for a period of time… is that really what you want? No, we didn't think so! You might think about extending your existing building, but again, that is also costly, time consuming and you'll need planning permission which isn't guaranteed… sounds pretty stressful!
So the clear winner here is a mezzanine floor installation. You can install a mezzanine floor in any office or industrial building providing the ceilings are high enough so you can utilise the space above you (ideally the headroom height for each floor should be 2300mm). Installing a mezzanine floor is far cheaper that relocating or extending a building (contact us and we can provide you with a bespoke quote for your building and requirements), and a mezzanine floor is a rent-free space because it's not part of the structure of the building and therefore the cost per square metre is significantly reduced.
So that's a few more pennies back in your wallet! But how can a mezzanine save you time? Cubex Contracts can install a mezzanine in just one day… one! That's just one single day where your business operations may be disrupted compared to weeks or even months if you relocate. Of course, the duration for installation is dependent on the size of the mezzanine, the number of levels (single or multi-tiered) and the overall floor space. Cubex will visit your premises prior to installing a mezzanine floor to assess your needs and carry out a site survey to check specifications and measurements. Depending on your requirements, your office mezzanine could be installed in just one day so you'll be back to work in no time!
3. Customer experience
A mezzanine floor installation can benefit the customer service you provide… Yes, really! In addition to playing an important role in the efficiency of a retail space, industrial unit or office, a mezzanine floor also has benefits for your clients. With an increase in space for storage, staff meetings or production, there will also be an increase in space to display products, create meeting rooms or areas for customers to browse whilst having somewhere to liaise with sales team. All of this is away from the hustle and bustle of the core operations.
Whilst clients do not communicate directly with a warehouse or industrial space beyond the online store, a mezzanine floor could still play an essential role in the business, for example a load bearing mezzanine floor could ensure that all inventory is readily accessible for sorting and dispatch. Click here to see how a large two-tier mezzanine installed by Cubex Contracts helped our client become one of the biggest parts distributors in the UK.
4. Add character to your building
That's right, a mezzanine floor can add character to a building and open up the property by creating more usable space and increasing the amount of light flowing through your workspace. Mezzanine flooring can create additional floors of space for a variety of different uses such as storage, office space, meeting rooms, washrooms, manufacturing and production (the list goes on).
A mezzanine floor is not only important for the performance of the business, but it can play a vital role in the overall aesthetic of your workplace. Mezzanines can be tailored to the needs of your business and can be easily integrated to any office suite, retail store or industrial warehouse with the desired branding, design and colours.
Some more facts we think you should know
A mezzanine floor used for smaller office space will need a loading capacity of 300kgs per square metre, whereas mezzanines used for heavier, industrial work will need to have a weight capacity of 500 – 1000kgs per sq metre (10kPa).
To ensure the continued use of your mezzanine floor is performing safely, Cubex recommend annual surveys to certify the load bearing capacity remains in accordance with the intent of the initial design.
A load bearing mezzanine floor, whether for light office storage or heavy industrial loads, will need to comply with current building regulations to ensure the structure can withhold its intended weight and foot traffic. But don't worry, once appointed Cubex Contracts will administer the building regulation application on your behalf.
Fire safety must be considered too, but again, Cubex Contracts are here to hold your hand (at a respectable 2 metre distance of course) and walk you through every step, managing the entire project from start to finish so you can get on with the important stuff your business needs you to focus on. That must be a weight of your mind!
So to recap, maximise space – check! Cost effective – check! Time saving – check! Flexible structure – check! By installing a mezzanine floor you can double your existing workspace without having to buy or rent new, additional premises. What could your business achieve with that extra space?
The team at Cubex Contracts have 25 years of experience installing and maintaining mezzanine floors; each individual floor is tailored to the exact needs of the client, taking into account building regulations, safety standards and fire protection requirements.
If your commercial space needs are changing and you'd like to discuss how a mezzanine floor could work for your business then please get in touch with Cubex Contracts today on 01933 460422 and our creative design team will find the right solution for you.