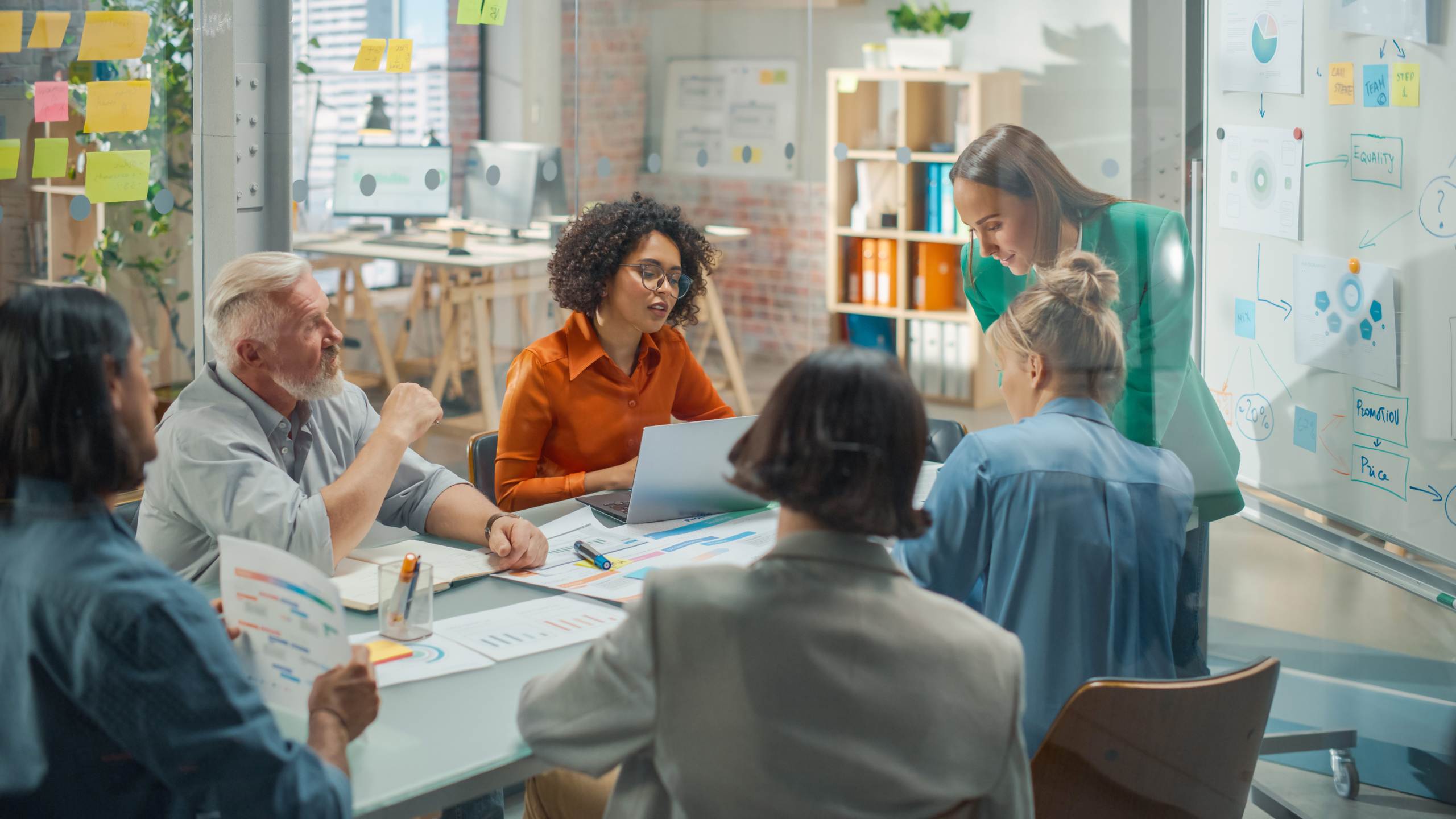 10 Simple Tips to Improve Your PPC Campaigns | Google Ads
Blogs
Pay-per-click (PPC) is arguably one of the best digital marketing tools to generate new and valuable leads for your business. Supplementing your organic traffic with users captivated by paid media promotion. This hybrid approach enables your brand to capture more of the online real estate in search engine results pages (SERPs) appearing for both paid-for and organic positions.
For newcomers to PPC, the idea of running and managing a search campaign can be quite daunting. Ensuring you're using your budget in the most efficient way to maximise ROI (Return On Investment) isn't the simplest thing to do. However, there are many "quick wins" that can be implemented with relatively little experience or PPC knowledge, ensuring your campaigns are working to make you money, and not blowing the budget. Leave behind the set-it and forget-it campaigns and learn how you can incorporate these simple PPC techniques to optimise any Pay-Per-Click campaign.
Why Your Business Needs PPC
Before we jump into our top PPC optimisation tactics, let's discuss why your business should be utilising paid ads. Over 100 billion searches are made every single day via search engines. Not being visible in these search results means your business will undoubtedly be missing out on these opportunities. Search engine marketing and other forms of pay-per-click advertising can bring great strategic value to your overarching marketing mix.
Whether you choose to go with Microsoft Advertising or Google Ads, both are highly effective at driving quality traffic to your website, boosting your opportunity to secure conversions and sales. You can further enhance these benefits and your success by ensuring your campaigns are optimally set up.
We've outlined a number of steps you can take to ensure your campaigns as running as efficiently as possible, generating the strongest possible return for your business.
Negative Keywords
Competitor Analysis
Utilise Responsive Ads
Location Targeting
Excluding Locations
Demographic Targeting
Leveraging Keyword Planner
Ad Scheduling
Ad Rotation
Landing Page Optimisation
1. Negative Keywords
One crucial thing you can't afford to overlook when optimising your PPC campaigns is:
Including negative keywords in your ads.
This means that you will avoid appearing for searches that you decide are irrelevant to your campaign and website. This enables you to focus on only the keywords that matter to your business. By refining your keyword targeting you can get your ads in front of users who are genuinely interested in what your business has to offer to increase your return on investment.
Google Ads calculates your Ad Rank through a series of different metrics. Factors including:
Click-Through Rate (CTR)
Impression Share
Spend
Conversions
And Much More
If your ads appear for the wrong searches/keywords, you could be wasting your budget on securing clicks from the wrong audience. This will lead to these users bouncing off of your website and begin to negatively impact your conversion rate.
A good example of this is if you're targeting the keyword "Windows", as a business that only sells windows for houses. Obviously, you wouldn't want to appear for searches surrounding car windows. This would waste your budget, drop your impression share, reduce CTR, and lower the conversion rate. Google will see this and potentially demote your ads to a lower Ad Rank.

2. Competitor Analysis
Need to do some research for your ads campaign? Well then check out your competitors! One thing that we would like to note from the offset is that Google and rival search engines are increasingly making it more challenging to essentially snoop on your competitors. Don't let this dissuade you though, as with all elements of marketing, analysing what your competitors are doing is often key to finding new opportunities.
Before you have even set up/optimised your campaign, your competitors will have likely gone through and conducted research into what works and what doesn't. By studying their ads, and the keywords they appear for, you can begin to construct an insight into their PPC strategy.
The deconstruction of their ads and copy could offer your business a unique perspective and new ideas you can incorporate into your own ads. You can analyse your competitor's headlines, meta-descriptions, and page layout to build stronger ads.
Whilst there isn't a quick or direct way to see how much your competitor is spending or the key terms they are bidding on, the Auction Insights Report (in Google Ads) can provide an overview of your and other users' ads performance.
3. Utilise Responsive Ads
Writing text ads is the foundation of all Search campaigns. However, creating responsive ads can help boost the performance of your Ad Groups. By detailing a select number of headlines and descriptions, you will be displaying ads that more closely match searches made by users.
Responsive search ads support you to create ads that can adapt to users' devices, allowing you to share your message with your prospects irrespective of their device. In addition to this, Google's algorithm will quickly learn which headlines and descriptions perform the best and will show the optimal combinations to your customers. This also gives you the opportunity to include things such as "Fast Delivery", "30% Discount", and other offers that will help encourage people to click on your ads.
In Google Ads, the platform will keep you updated or alert you if issues should a decrease in performance occur, or any other issues that could affect your ability to publish ads for that matter. The key to making your responsive ads work as hard as possible is to provide unique headlines, this will give Google more options to assemble your messages in a way that resonates with your target market.
4. Location Targeting
Essentially location targeting does what it says on the tin, it enables you to target your ads to appear in the geographic locations that you choose, whether that be country, region or radius. Location targeting helps you focus your advertising so that it reaches the right people. Stronger targeting often correlates directly to a stronger return on investment.
In our modern technological age, it's unlikely your ads will only be served to your specified location 100% of the time, due to the usage of VPNs and other signals. However, you can trust that it'll be largely accurate, you can always analyse the performance metrics to ensure that your location settings are supporting you to meet your goals.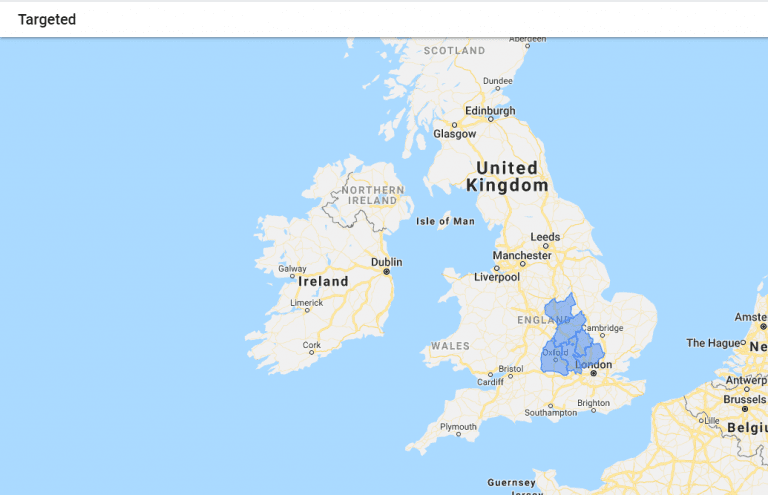 5. Excluding Locations
As we've alluded to in our previous point, determining where your ads should or should not be shown is important. It's just as crucial that your business actually excludes locations from your targeting criteria. Location exclusion will stop your ads from being shown in the locations you specify, as before, this can be drilled down into country, region or radius.
You might be wondering why it's a good idea to do this, essentially it supports you in getting the most out of your budget. The rationale for this can be split into two sides, the first is it excludes those users who won't be able to access your goods, whether it be down to distance or shipping logistics. You might also have location restrictions on your promotion campaign that you need to implement.
The other side is predominantly about protecting your budget from the competition in particularly saturated areas. By excluding areas that are known for providing your services or products you avoid advertising to your competitors, saving you additional budget.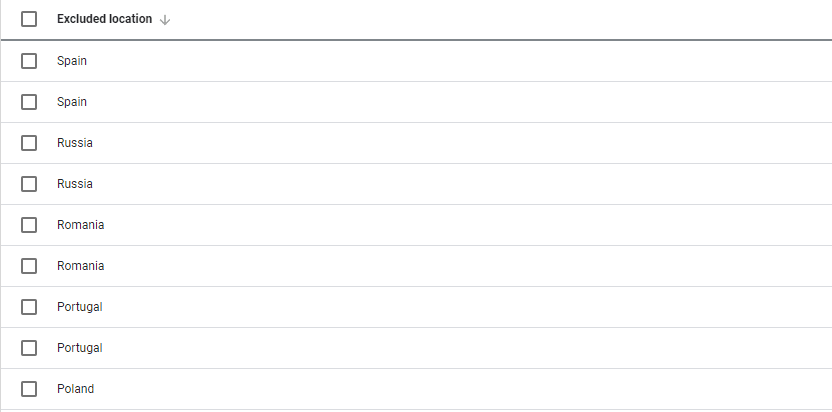 6. Demographic Targeting
Advertising for the masses or narrowing down your messaging to those you know are most likely to engage with your brand? We know which one we're choosing! A fundamental part of any digital marketing campaign is determining your target audience, and better still, your buyer personas. Once this information is defined, you can translate this criterion into your ad campaign settings.
Demographic targeting enables you to reach a specific set of prospects who are likely to be within an age range, gender, parental status or household income. Targeting using demographics also empowers you to exclude people from seeing your ad too. For example, if you're an 'older male sportswear' brand, you may want to exclude women or younger men from seeing the ad.
7. Keyword Planner
There is a wide range of different tools out there that can help you find the right keywords for your campaign. These include:
SEMRush
Ahrefs
Keyword Surfer
SEO Quake
But when going through all these, you can often forget about using Google Keyword Planner. This tool is designed and built for Google Ads. This free tool can help you discover new keywords that are related to your business and gauge a rough idea of their popularity in search and the costs to target them.
Whilst the tool is good, we recommend combining its usage with other analytical tools as your overall campaign performance will be impacted by a variety of other factors, not just the popularity of a specific key term. With that said, Google Keyword Planner can help you optimise keywords that are right for your campaign.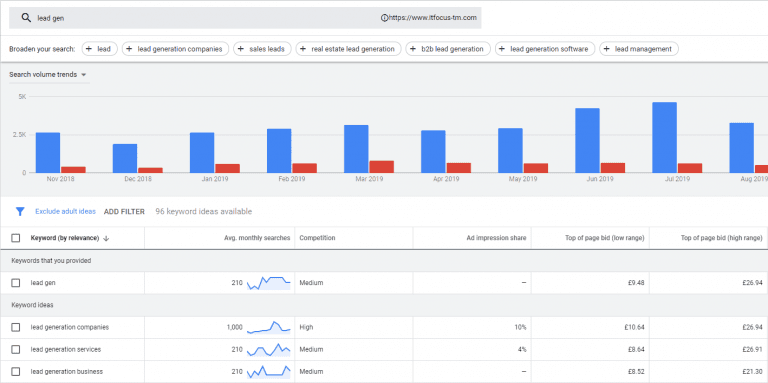 8. Ad Scheduling
This comes with understanding who your target demographics or buyer personas are. With each demographic and niche, there are particular times in which users are most active online or when they are most likely to be researching your business, products or services. This changes between demographics and niches.
B2B businesses, for example, are likely to be conducting their research for traders or vendors during work hours, whereas B2C consumers are likely to conduct research in the evenings or at weekends. In addition to specifying specific times to run your ads, you can also add bid adjustments for particular days and times too.
By using ad scheduling to target prime times for your demographic, you will focus your budget spend at times when you are most likely to gain clicks and conversions. This will help boost your Ad Rank and boost the position of your ads without paying more.
9. Ad Rotation
Ad rotation settings allow you to decide how often you'd like the ads in your ad groups to be served to users. The 'optimise' setting with ad rotation essentially lets Google prioritise and pick your ads based upon what will perform better than other ads within the group. The higher-performing ads will be shown more frequently.
We would always suggest that within the campaign's ad rotation you select "Optimise: Prefer best performing ads". This will ensure that your most effective ads are on display. The goal of the ad is to encourage as many clicks as possible. After that, it is up to the page to convert, so by ensuring that your best performing ads are displayed more often you will ensure you are maximising your opportunity to achieve conversions.

10. Landing Page Optimisation
So you've done all of the steps above, traffic to your website is booming but it looks as though users are arriving on your landing pages and bouncing off. Every marketer's worst nightmare! Well, this will likely be down to your landing page experience.
This does fit more of a Conversion Rate Optimisation (CRO) route. However, when optimising your PPC campaign, you will want to ensure that your landing pages are all optimised to convert your prospects into qualified leads.
Ensuring that you have features such as calls-to-action (CTA), engaging headlines, visuals and streamlined navigation will influence your users to take the desired action. In addition to improving your conversion rates, a stronger landing page experience will improve the ad scoring of your ads too. Google now analyses the quality of your landing pages, higher scores mean search engines are likely to show your ad more often and to more users.
PPC Specialists at Loop Digital
At Loop Digital, our industry never sits still, we are consistently looking at ways we can improve and develop our practices to generate the best possible results for all of our client-partners. If you're looking for support with fine-tuning your Paid Ads or wanting to get started with a new, more efficient digital marketing strategy, get in touch with our team of experts today.