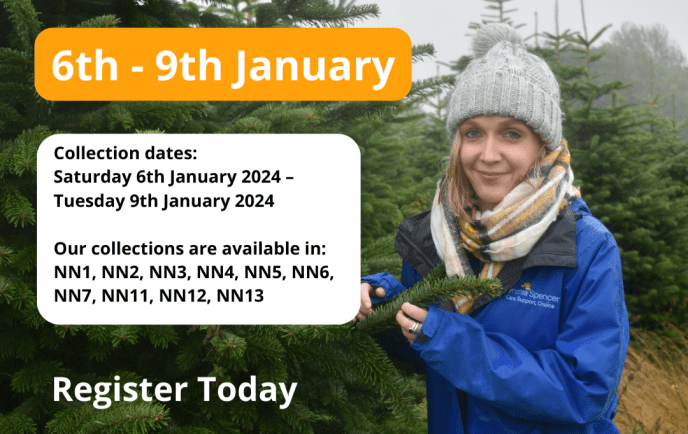 Christmas Tree Recycling with Cynthia Spencer
Not sure what to do with your Christmas tree as we reach January 2024? Leave it to us. 
Your real Christmas tree will be collected from outside your property between Saturday 6th January – Tuesday 9th January 2024. 
The trees will be chipped or recycled and donated to locations in the local community.
Have a look on the website Christmas Tree Recycling | Cynthia Spencer Hospice Northampton on how to register your Christmas Tree Collection.