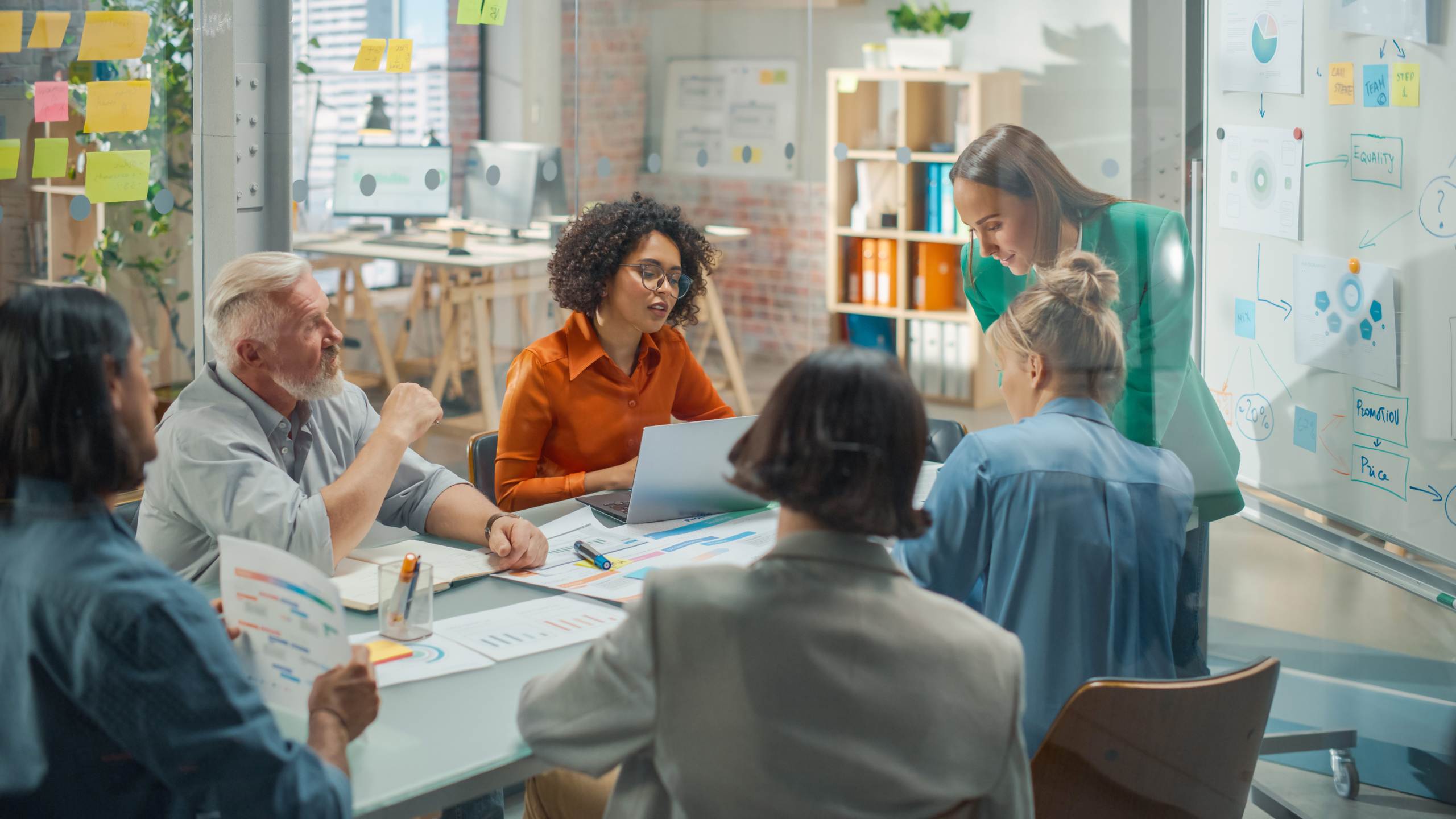 MORETHANJUSTNETWORKING – New Members, Big 50 Conference, Heritage Awards and More…..
Member News
In a new series, we look at adventures away from the business network meetings that we are known for in a new weekly updated called #MoreThanJustNetworking. Yes our networking events have been popular, but we are #MoreThanJustNetworking.
MONDAY
Our week started with a visit to our new members, Vulcan Works, based in Guildhall Road, Northampton as we met with Centre Manager Garrick Hurter to tour the Co-Working Space and spend some time working from the fantastic new addition to Northampton for creatives. The text on the Vulcan Works website is spot on "Steeped in heritage and filled with inspiration, Vulcan Works offers offices and shared workspace with on-site business support in Northampton. With collaborative coworking space, workshop facilities, community and culture, this is the most exciting and inspiring workspace in Northampton for creatives that are serious about innovation and growth." We're looking forward to working with the team at Vulcan Works for a couple of workshops taking place later this year.
Simon was on hand to spend an hour with one of our members who meets with Simon on a monthly basis to explore ways of growing their business but also acts as a sounding board. Working alone can be a challenge and extremely isolating and we're delighted that our members see benefit to these one hour sessions to talk about challenges, ideas and much more.
In the evening, it was off to Kettering Park Hotel & Spa for one of our monthly network meeting's where there was another lively atmosphere in the room. After three rounds of table networking, the Member Spotlight fell on Val Adaway from Utility Warehouse who talked about her past pre-Utility Warehouse and how Utility Warehouse is helping the planet.
In the middle of all this, we received an email from Shehnaaz Latif from T.O.O.T. Services Ltd who became our first member of this week and we look forward to working with Shehnaaz going forward.
TUESDAY
Simon was back to Kettering Park Hotel for the day as a delegate at the Big 50 Future Vision conference which brought together a number of key stakeholders from across North Northamptonshire to look at the vision for the future up to 2050 and to help shape the future. The draft priorities outlined are making North Northamptonshire a proud place, a prosperous place and a proactive place and with a number of ideas flowing around the room, there is no reason why this shouldn't happen.
There were also presentations from fellow NNBN Members Robin Webber-Jones from The Tresham College Group, Lauren Toure from Ball Corporation and Kate Williams from Groundwork Northamptonshire together with Nick Bolton from Electric Places as 130 people enjoyed the day thinking about the future.
Another new member joined as we welcome Rebecca James from Practical Matters CIC and we're looking forward to working with Rebecca as we go forward.
WEDNESDAY
Following two busy days, it was a morning of administration on Wednesday and catching up on event planning and content for the next edition of NNBN Digital which is due out mid-August.
Wednesday afternoon Simon spent the afternoon with NNBN Members Andy Donnachie and Jess Hart from The CPD Group getting to know each other, but also recording a podcast which will be available very soon. In the podcast, Andy and Simon talk about The CPD Group, how easy NNBN have found it since becoming an accredited provider and Andy talks about their recent success at the SME News Awards so watch out for the launch of the Podcast Channel soon!
In the evening, it was off to The Chester House Estate for this year's Northamptonshire Heritage Forum Awards to support a few more of our members and celebrate the hard work of the volunteers who keep Northamptonshire's heritage alive. It was another impressive evening of celebration as 13 awards we handed out to thoroughly deserved hard working volunteers. The event was excellently hosted by John Griff DL and we enjoyed speeches from the Heritage Forum Chairman Martin Lawrence OBE, patron The Rt Hon. Earl Spencer, MA (Oxon), FRSA and guest Charlotte Brudenell DL.
We also completed our hat rick of new members this week as Venturi Marketing joined NNBN. Venturi Marketing offer email marketing, content creation, SEO and more to their portfolio of services and, again, we're looking forward to working with them.
THURSDAY
It takes a good few days to sort out the plan for the next NNBN Digital magazine and Thursday was dedicated to planning the next edition. With new members coming on board, exciting new events being announced and new fresh editorial and content being written, the day was dedicated to the plan for the next edition.
Simon also had another support call with a member who wanted further support around an idea they wanted to share. Simon enjoys this part of NNBN as it's a chance to explore creativity but also work closely with our members to help them further.
We also received a message from another of our members Roger Owens Racing to show us the fantastic write up in the Northants Telegraph of his racing from last week and there was our logo proudly on display in the newspaper as Roger was tearing round Thruxton Motor Circuit. What did Simon do ? Raced out himself to go and buy a copy for our archives!
The day ended as we are working with the University of Northampton to help promote the Global Centre for Healthy Workplace Summit taking place on 31st August and 1st September. You can read more about it here and, of course, book tickets for the two day event. We're looking forward to helping to promote this exciting summit.
FRIDAY
To finish off the week, it was planning for next week and catching up on administration. We've added three new members to our community this month, reviewed positive feedback from events we've organised recently and enjoyed winding down after an extremely busy week celebrating various activities around the County, working with our members to help them grow and being there to support them.
Overall, it was another busy and exciting week in the world of NNBN and our community continues to grow. Next week is equally exciting!
This is why we're #morethanjustnetworking
Simon & Marie