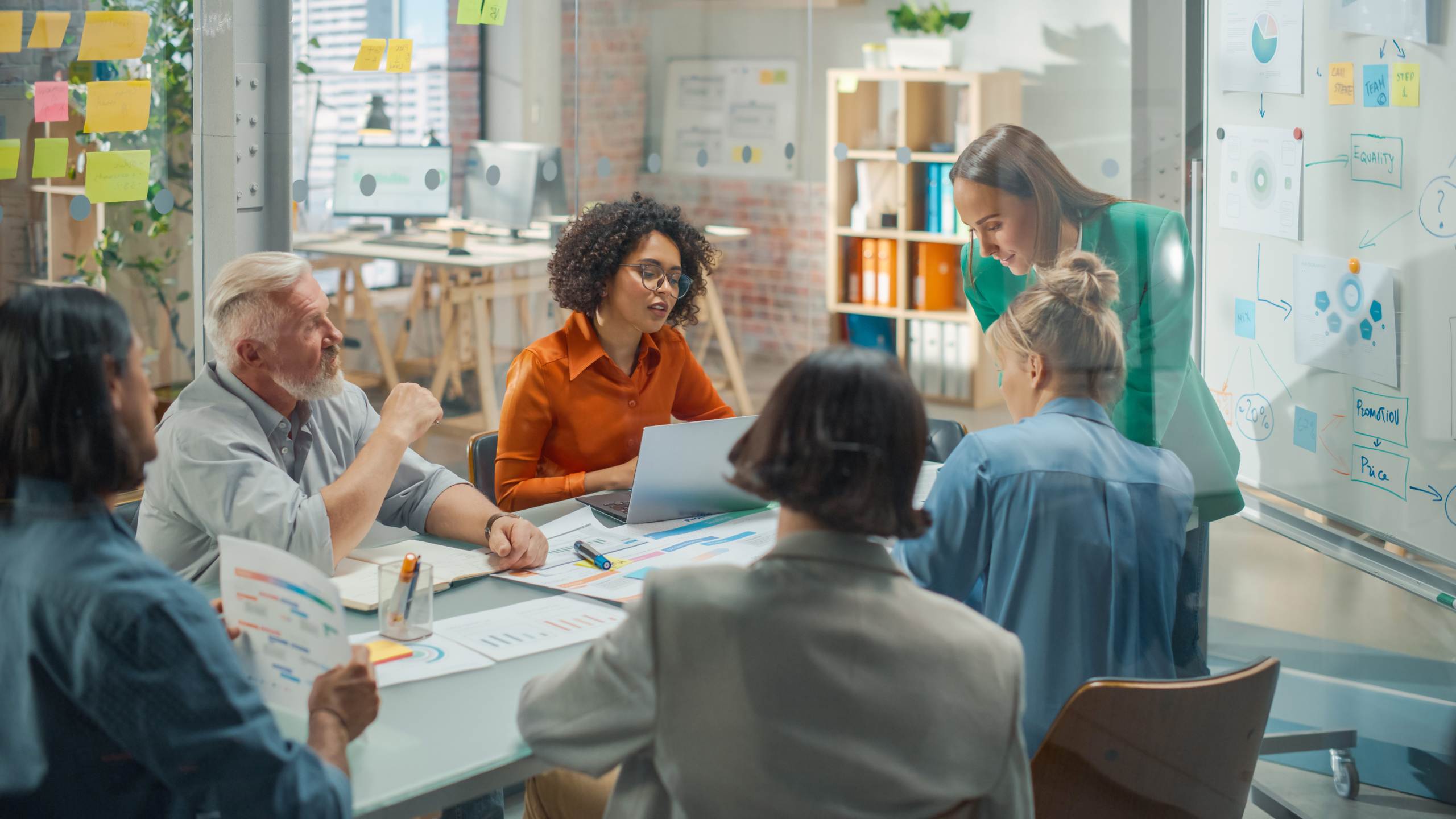 How To Select The Best Name Badge Printer
Blogs
First impressions are always important, and when planning an event, the little details allow your attendees to feel welcome and immersed straight away. After being away from events for so long, having the confidence to approach someone new can be extremely daunting for some, but name badges give people that first foot in the door.
When planning a bigger event, being able to print your own name badges is helpful as there is no limit to your requirements. We understand that figuring out what's best for your needs can be tricky, which is why we have narrowed it down to help you decide which printer is best for you.
Print volume requirements
Depending on the type of event you're putting on, the quantity of badges you need to produce varies based on multiple factors, with the main being the size of your guest list. If you're looking at hosting a large event, a top-level printer would be more suited to you. The Evolis Primacy 2 is highly reliable in large-scale printing, with robust mechanisms capable of printing 5000+ cards.
If you are looking to host a smaller-sized event, the Magicard 300 is ideal. It offers print speeds of up to 23 seconds per full colour, HoloKote® printed card and features a 100-card input hopper to make bulk printing easier.
Design requirements
The design of your name badges has a huge effect on your event because readability is key. For example, one factor that impacts readability is colour printing and including information on both sides of the card. The benefits of a double-sided badge are that you have more room to print all information your attendees need to know.
If you were looking for something simple, a single-sided badge is ideal, as you'll likely only need basic information like a name and role at the event to be printed. This gives you the freedom to design it however you choose, such as including your event or company's branding and any visual assets, such as logos or common icons.
If you were looking to add more detail to your name badges to maximise security and include information like maps or itineraries, both the Magicard 300 and Primacy 2 are ideal. Both printers offer single or double-sided printing (as an optional upgrade), with the Primacy 2 featuring higher resolution badges thanks to its 600dpi printing capability.
The added space on double-sided badges would allow for a photo ID, along with a name, the logo for the event, and any other important information that attendees need to know across both sides of the card.
The Primacy 2 also offers further flexibility, with the ability to print full colour passes on PVC or black monochrome name badges using Evolis paper cards. Printing on durable paper cards allows you to reduce your carbon footprint for your company and keep to your sustainable practices Printing on paper is also efficient and time effective, as the Evolis Primacy 2 can produce a high number of monochrome badges per hour.
Security features
A big concern for most when purchasing an ID card printer is ensuring that it meets GDPR and security requirements. No matter what level of printer you buy, all models have several forms of security to reduce the risk of badge forgery.
Magicard printers offer the HoloKote® security print feature, which works by printing a semi-transparent holographic watermark over the top of the card. All other data elements, such as names, logos, and photos, remain visible, so the design of your badges is not impacted.
As well as offering HoloKote® technology, all data sent to the printer is digitally erased to allow for maximum security and adherence to data protection regulations.
The Evolis Primacy 2 also offers a digital data eraser and has an optional lamination unit that allows for secure hologram overlays printed over your event badges.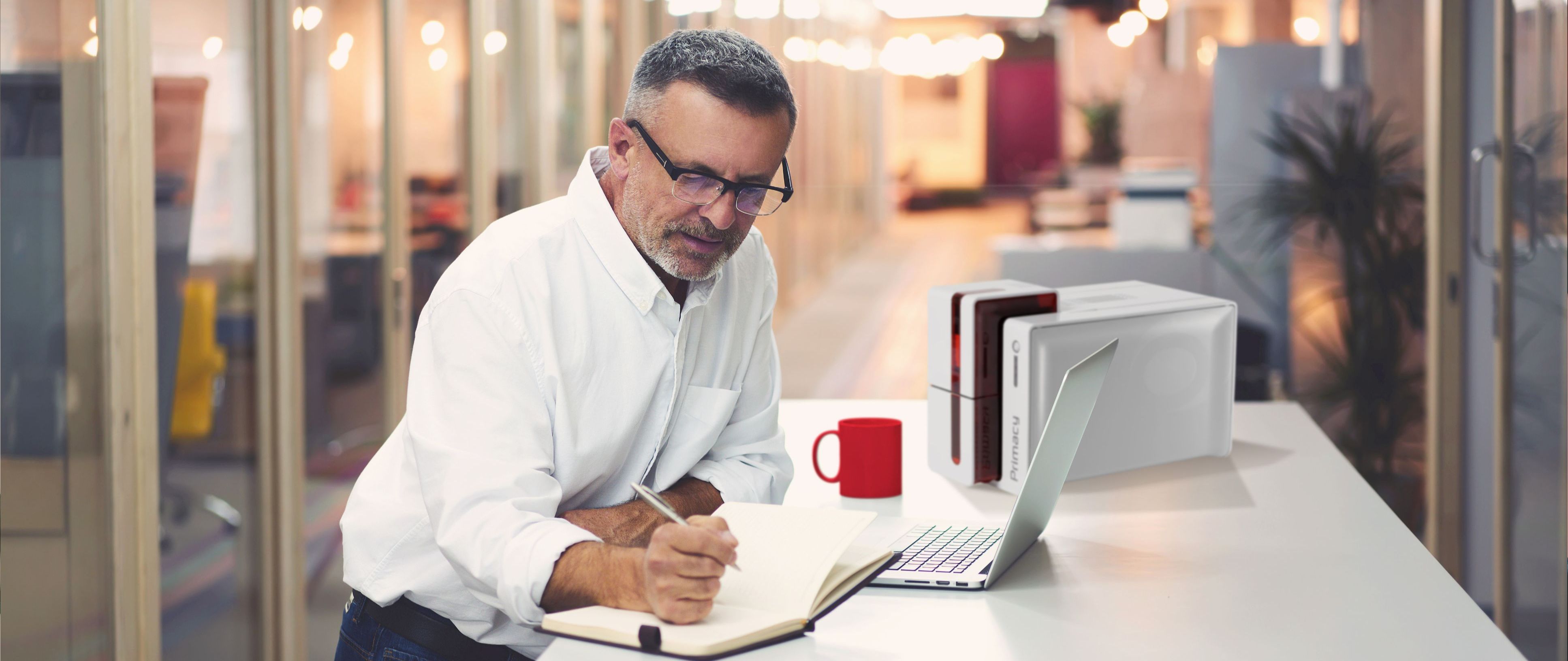 On-site printing speed
When looking at printers for your event, it's important to be aware of the amount of use you will be getting out of them and how many badges you are likely to be producing.
If you're looking into an entry-level printer such as the Magicard Pronto, cards must be hand fed into the printer, which can be time-consuming. One full-colour single-sided badge can be printed in 35 seconds, and you must feed the next card into the printer once it has finished. This is fine if your event is small and requires minimal printing, but it is unsuitable for large events.
On the other hand, the Magicard 300 utilises printer technology to produce higher-quality cards by optimising colour profiles and has an LCD screen for operating assistance. It can print full-colour cards in under 23 seconds, and there's no need to feed cards manually thanks to the 100-card input hopper.
The Evolis Primacy 2 has even higher print speeds, producing up to 280 coloured badges per hour without compromising on quality.
Budget
Printers can have a high outlay, as alongside the printer, you'll also have to purchase ribbons (sometimes more than one, depending on your requirements), blank cards, and any accessories such as cleaning kits and lanyards.
If you have complex requirements, this outlay can be even more expensive – for example, the Evolis Primacy 2 is a more expensive option than the Magicard Pronto, but your needs may not leave any room for changing the capabilities of the printer.
ID Card Centre offers a rental service to reduce the upfront outlay of your badge printing solution. You can build a package depending on your requirements and rent a printer for as little as 7 days, with no maximum time!
To find out more or get an instant quote, please visit here.
Size of printer
With the intention of using these printers on the go at your event, you will need something compact and capable of travelling – and also small enough to fit into small places, as the size of your reception area may be very compact.
Travel cases
You never have to be worried when moving with any of your printers, as we offer multiple travel and flight cases to choose from. This helps to keep all your equipment safe and secure when in transit.
To find out more about event badging solutions, please get in touch with a member of our expert team.